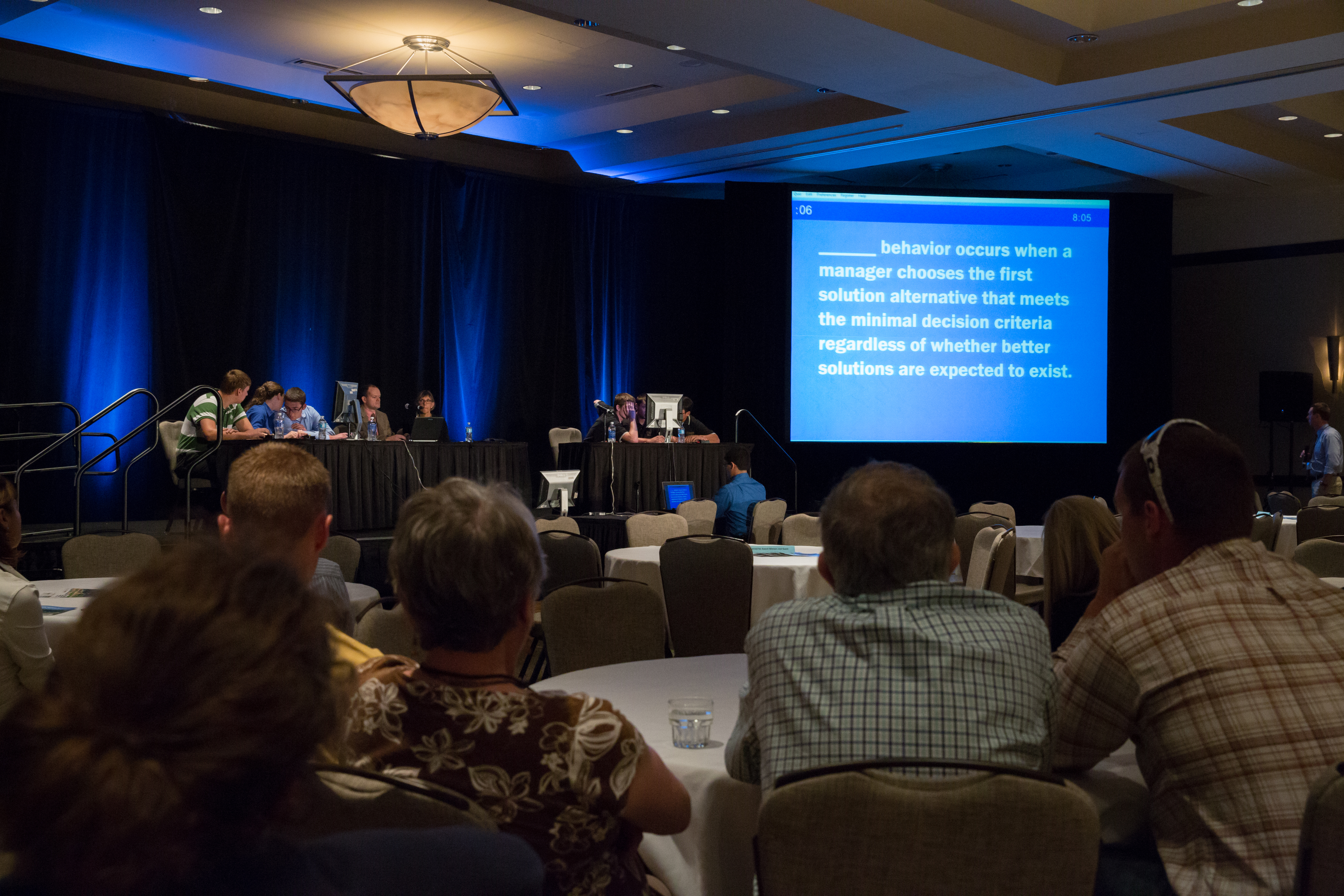 2020 Academic Bowl UPDATE
This is an update for the competitions for the 2020 AAEA meetings. Club competition entries are being reviewed now. Paper and spreadsheet entries are under review as well. An email has been sent to the students and their advisors to schedule presentations. All winners will be announced at the completion of those events.
We have come up with a way to have a version of the quiz bowl. We would like to hold the event on a Sunday on Zoom. Teams will be able to be in multiple locations, so your students do not have to be in one room. Students that are in graduate school already, but who would have been eligible this summer are allowed to compete this year.
The proposed dates are October 11, 18, or 25. If your school is planning to have one or two teams, please email Dusty at d-menzies@tamu.edu with that information as well as your ranking of those three Sundays for the competition.
The four advisors from last year have agreed to extend our participation for another year so we do not have to nominate another advisor. Additionally, instead of virtual officer elections for students, we have decided to form a temporary Student Advisory Committee. Each school that may nominate one student to be on the Committee. They will work on our newsletters and plan the 2021 event like the officer teams in the past. If you choose to participate, please send Dusty the student's name and email address.
---
Each year, SS-AAEA sponsors an academic bowl competition for undergraduate students at the AAEA Annual Meeting. Students compete on teams of three, which are affiliated with their school. The finals of the competition are held immediately preceding the AAEA Awards Ceremony, with an audience of all meeting attendees. The winning team receives $500.
Academic Bowl Competition Rules (PDF)
Academic Bowl Registration Form (PDF)
Past Academic Bowl Questions
QuizBowl Software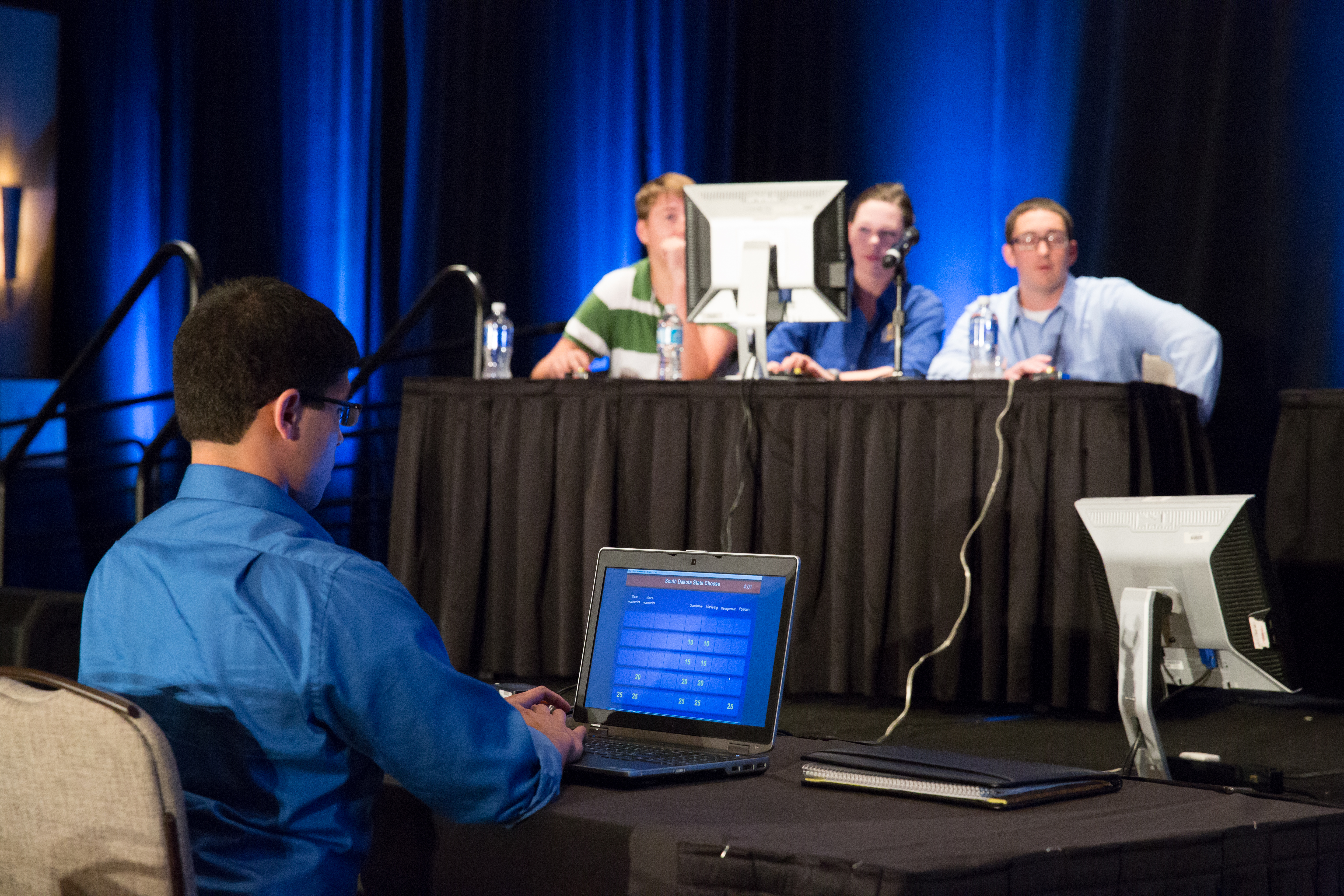 For the 2019 SS-AAEA Academic Bowl, new software was developed that is available for download. To receive instructions for downloading a copy of the new software, please contact Samantha Bilgrien in the AAEA Business Office. Please note that your University must have paid chapter dues for the current year in order to receive the download instructions.