Donate to the Trust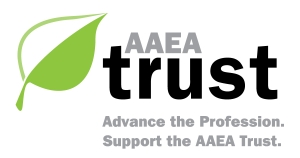 Thank you for your support of the AAEA Trust. You can donate or pledge a donation by using one of the two options below.
The Agricultural & Applied Economics Association Trust is a 501(c)(3) charitable organization; therefore, your donation may be tax deductible. Please consult you tax advisor. The AAEA Trust tax identification number will be provided after you make your donation.
Have a question? Feel free to contact us at info@aaea.org or visit the How Does the Trust Work? page.