Scott Swinton
AAEA President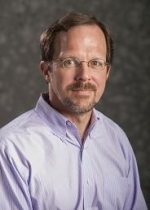 May 2018
Am I seriously "looking forward to Washington, D.C. in August"? You bet I am! This column should whet your appetite for a feast of professional learning, connections, and opportunity. With over 200 sessions, ten pre- and post-conferences, and a new job fair, the meetings have something for everyone. I'll end the column with updates on other AAEA initiatives in progress.
Annual Meeting in Washington, D.C., Aug. 5-7
Home to the largest concentration of applied economists in the world, Washington, D.C., makes an ideal meeting venue for AAEA. This summer's meeting will highlight economics that make a difference. The meeting will open with a keynote from African Development Bank, President Akinwumi Adesina. Dr. Adesina won the 2017 World Food Prize in large part for the way he designed and implemented incentive-compatible methods of targeting fertilizer and seed subsidies to Nigerian farmers. The meeting will close with the Galbraith Lecture by Paul Romer, professor of economics at New York University and recent Chief Economist at the World Bank. Dr. Romer has explored how the information economy is changing the role of cities, especially in the developing world. What will this transformation mean for the prosperity of rural areas?
Read the full President's Column>>
Read this issue of The Exchange>>