COSBAE was established in 1980 for the purpose of promoting the welfare of Black agricultural economists by representing their interests and by engaging in activities that encourage their professional advancement.
Membership
COSBAE membership is open to current members of the Agricultural and Applied Economics Association (AAEA). Members may join COSBAE concurrently with AAEA, or join COSBAE only if already a member of AAEA. Membership in COSBAE is $10 per year for non-students. Graduate and undergraduate student membership is FREE.

You can learn more about joining AAEA by visiting the AAEA membership page. If you are already a member of AAEA and would like to join the Committee on the Opportunities and Status of Blacks in Agricultural Economics, you can do so by completing this form (PDF) or logging in to the My Account section and completing the Online Section Form.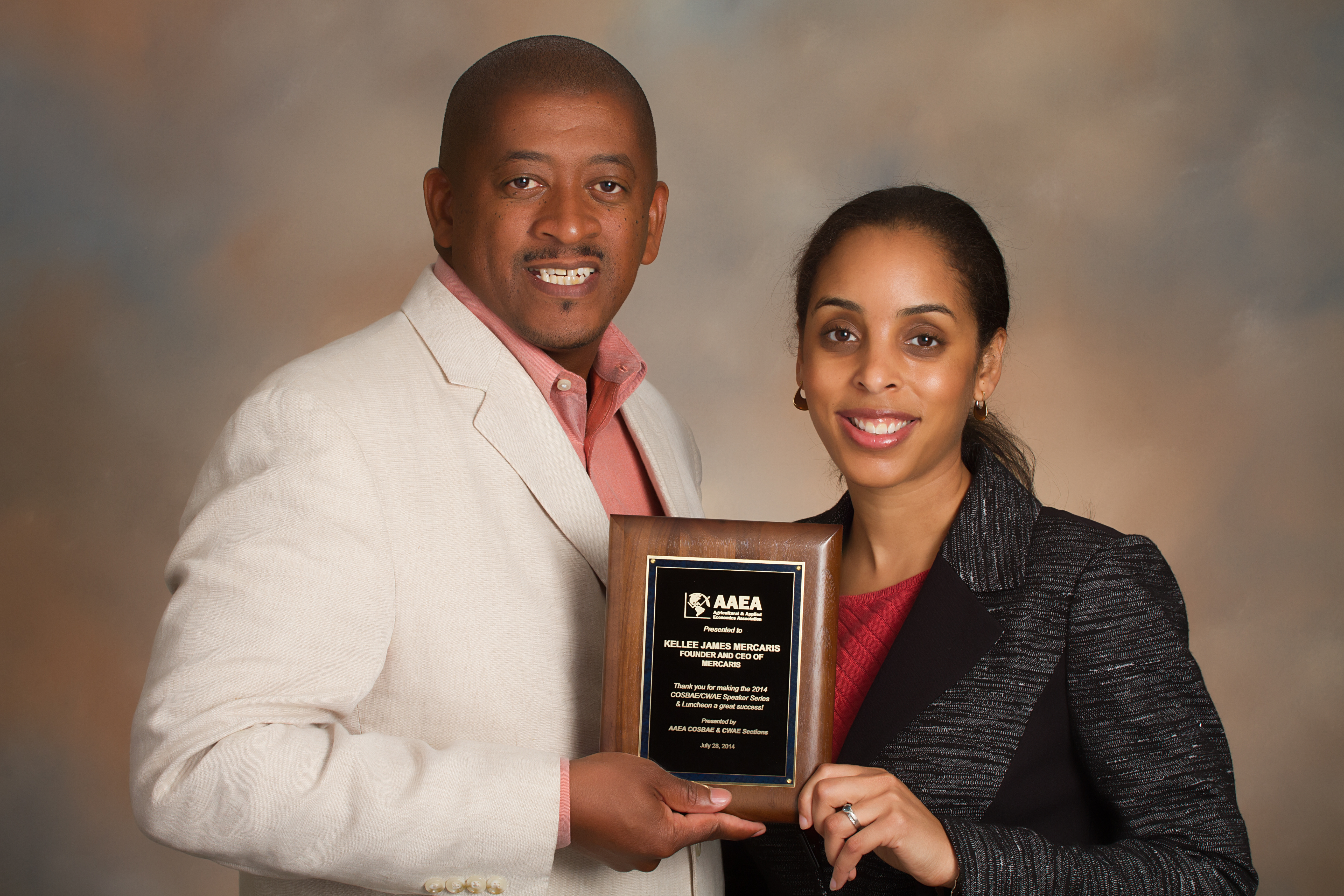 Ron Rainey, 2014 COSBAE Chair, and Kellee James,
Founder and CEO of Mercaris and 2014
AAEA-COSBAE/CWAE Speaker