2013 AAEA Annual Award Winners
Bruce Babcock
Jeffrey H. Dorfman
Scott H. Irwin
Keijiro Otsuka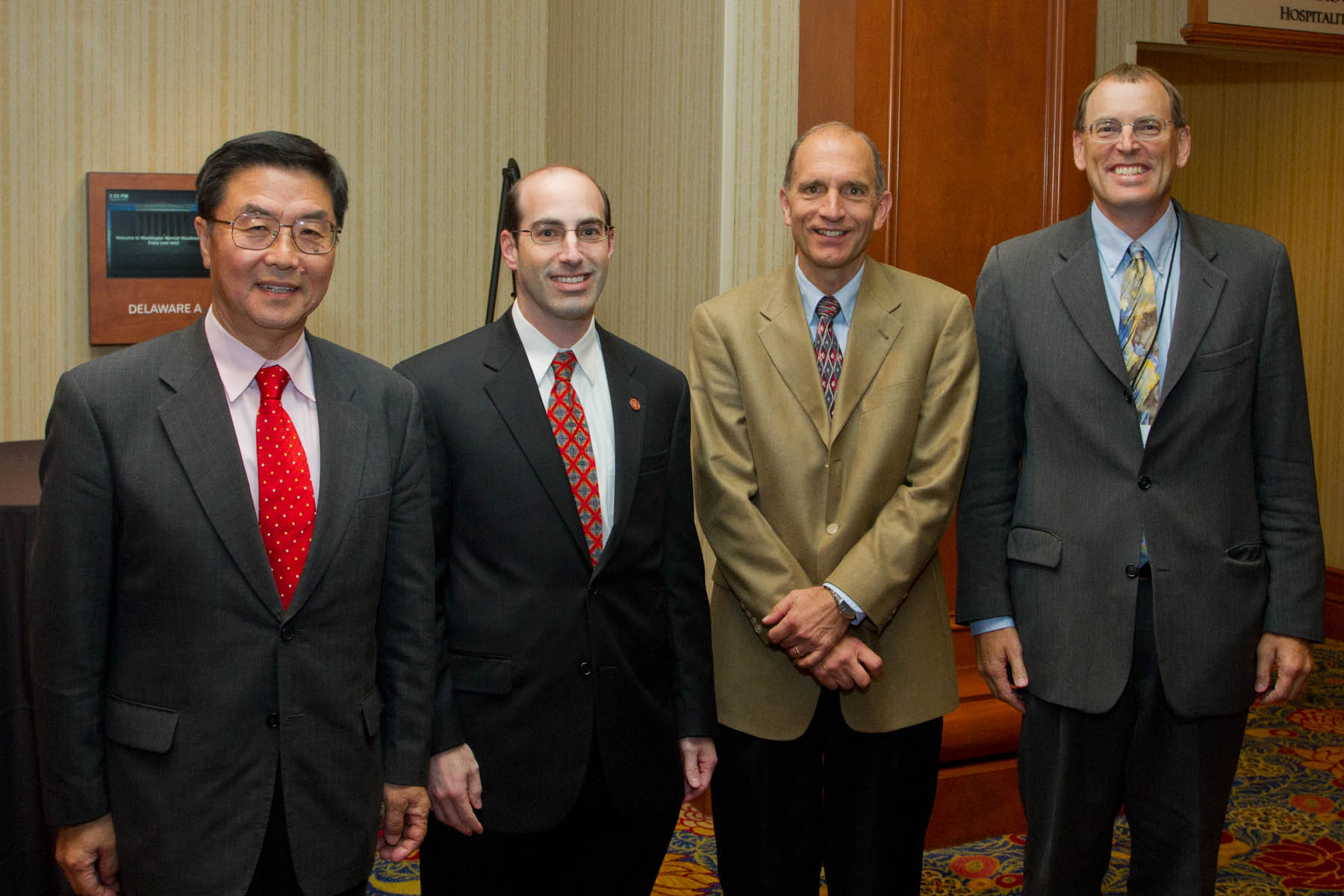 Presidential Recognition Award for Special Service to the Association
Kristin Ouweneel, AAEA Executive Director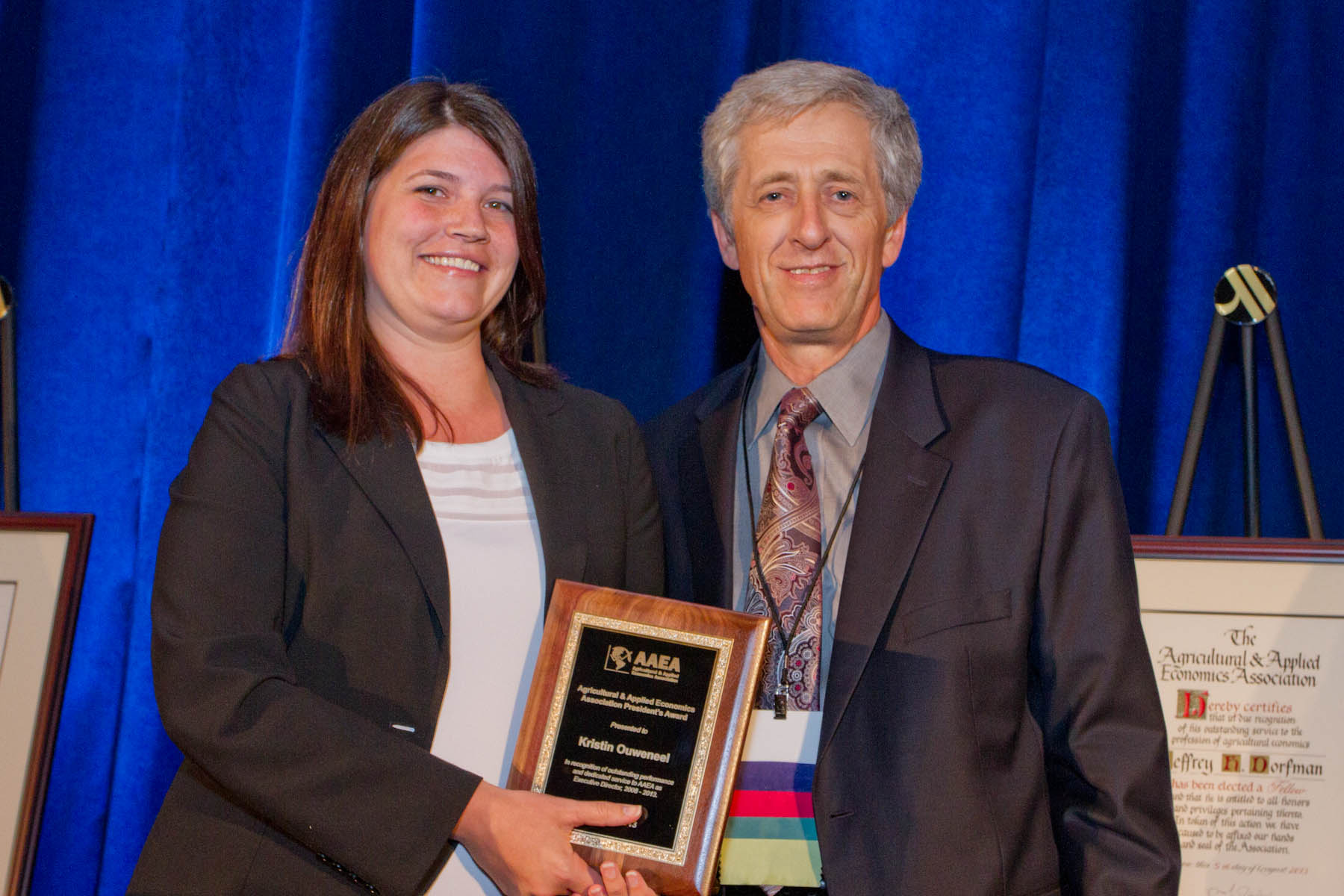 C-FARE Recognition of Outstanding Service Award
Tamara Wagester, C-FARE Executive Director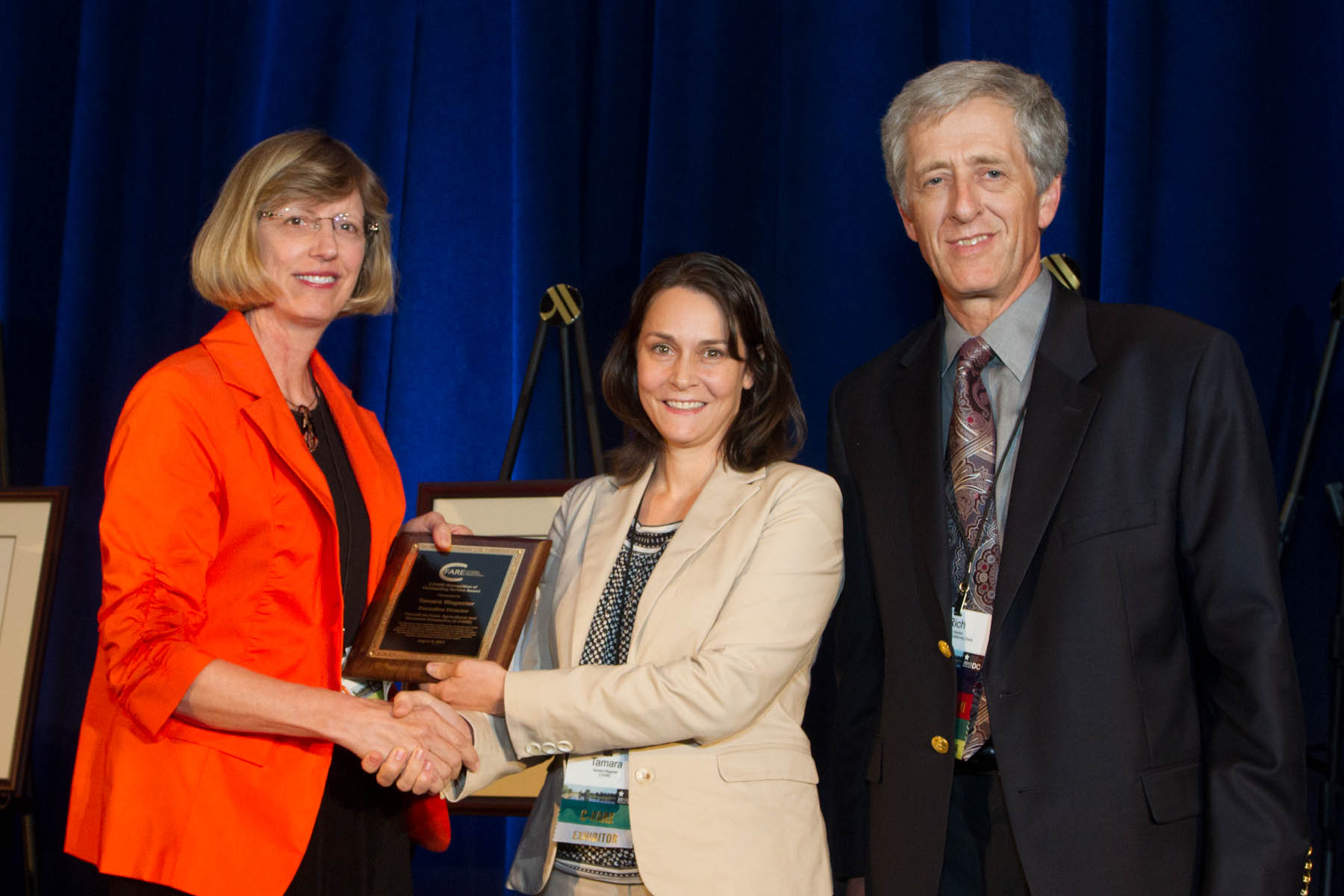 Outstanding Master's Thesis Awards
Francis Annan, Mississippi University, "Spatial Pattern of Yield Distributions: Implications for Crop Insurance", Thesis Advisor: Jesse Tack

Honorable Mention: Beau Olen, Oregon State University, "Irrigation Choices for Major West Coast Crops: Water Scarcity and Climatic Determinants", Thesis Advisor: JunJie Wu
Honorable Mention: Kevin Ray, University of Arizona, "Can Desert Dwellers Continue to Afford Lush Lawns?: Analyzing Consumer Response to Rate Changes in Four Phoenix Suburbs", Thesis Advisor: Gary Thompson
Outstanding Doctoral Dissertation Awards
Lin Qin, Oregon State University, "The Economics of a Research Program: Knowledge Production, Cost, and Technical Efficiency", Thesis Advisor: Steve Buccola
Honorable Mention: Xi Chen, Cornell University, "Essays on Social Networks: Relative Concerns, Social Interactions, and Unintended Consequences", Thesis Advisor: Ravi Kanbur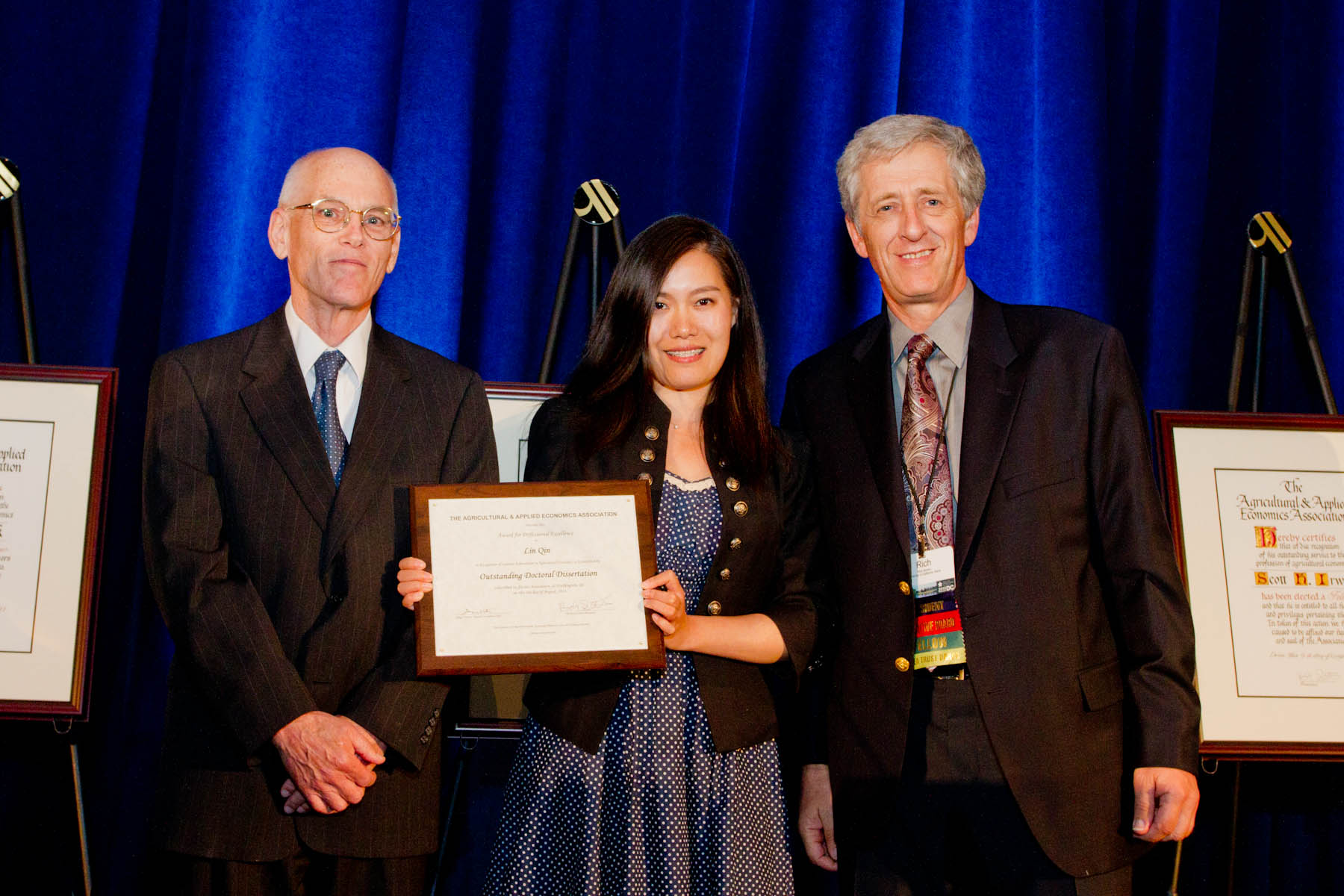 Distinguished Teaching Awards
Less Than Ten Years' Experience: Shannon Ferrell, Oklahoma State University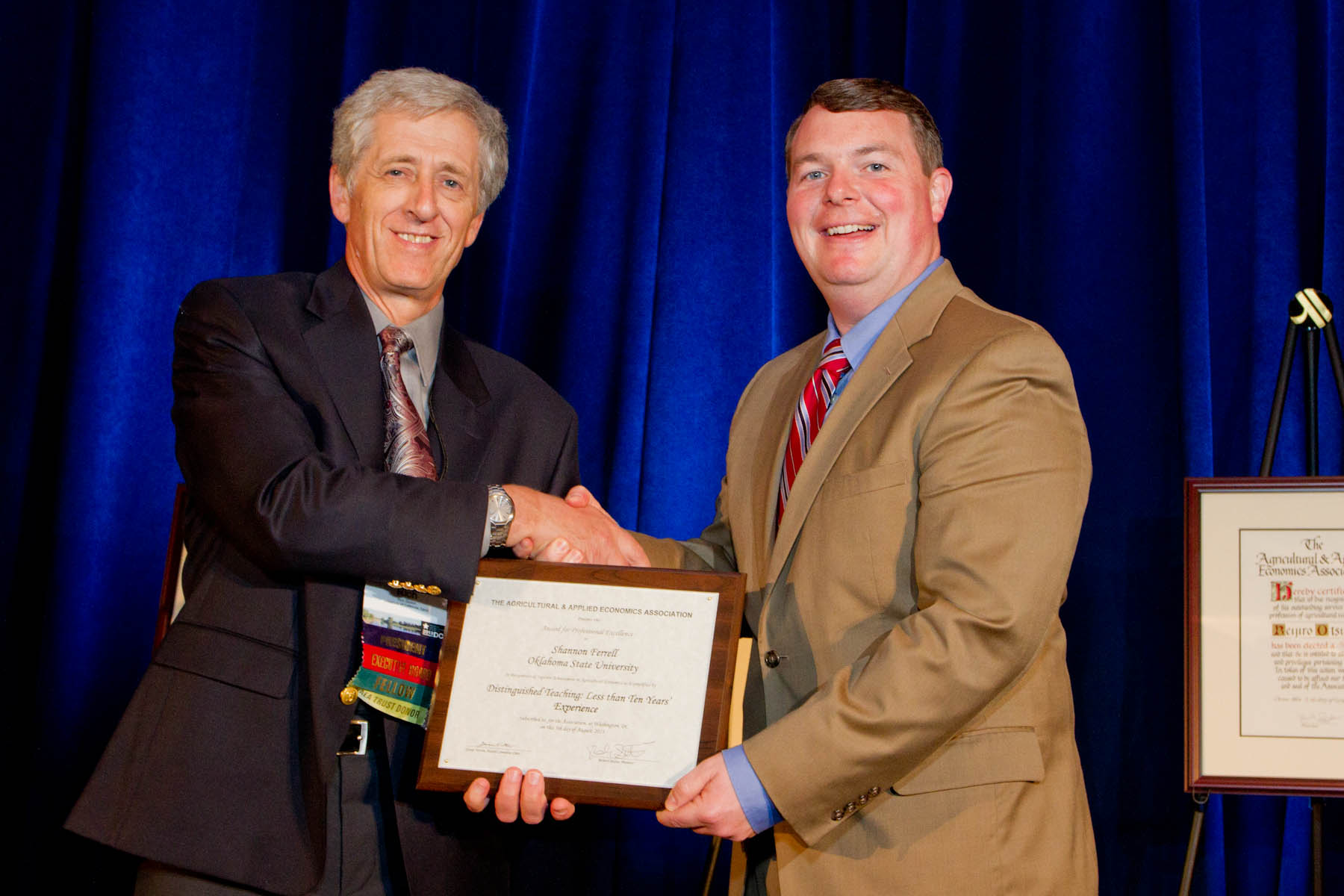 Undergraduate Teaching, Ten or More Years' Experience: Ronald Hansen, University of Nebraska-Lincoln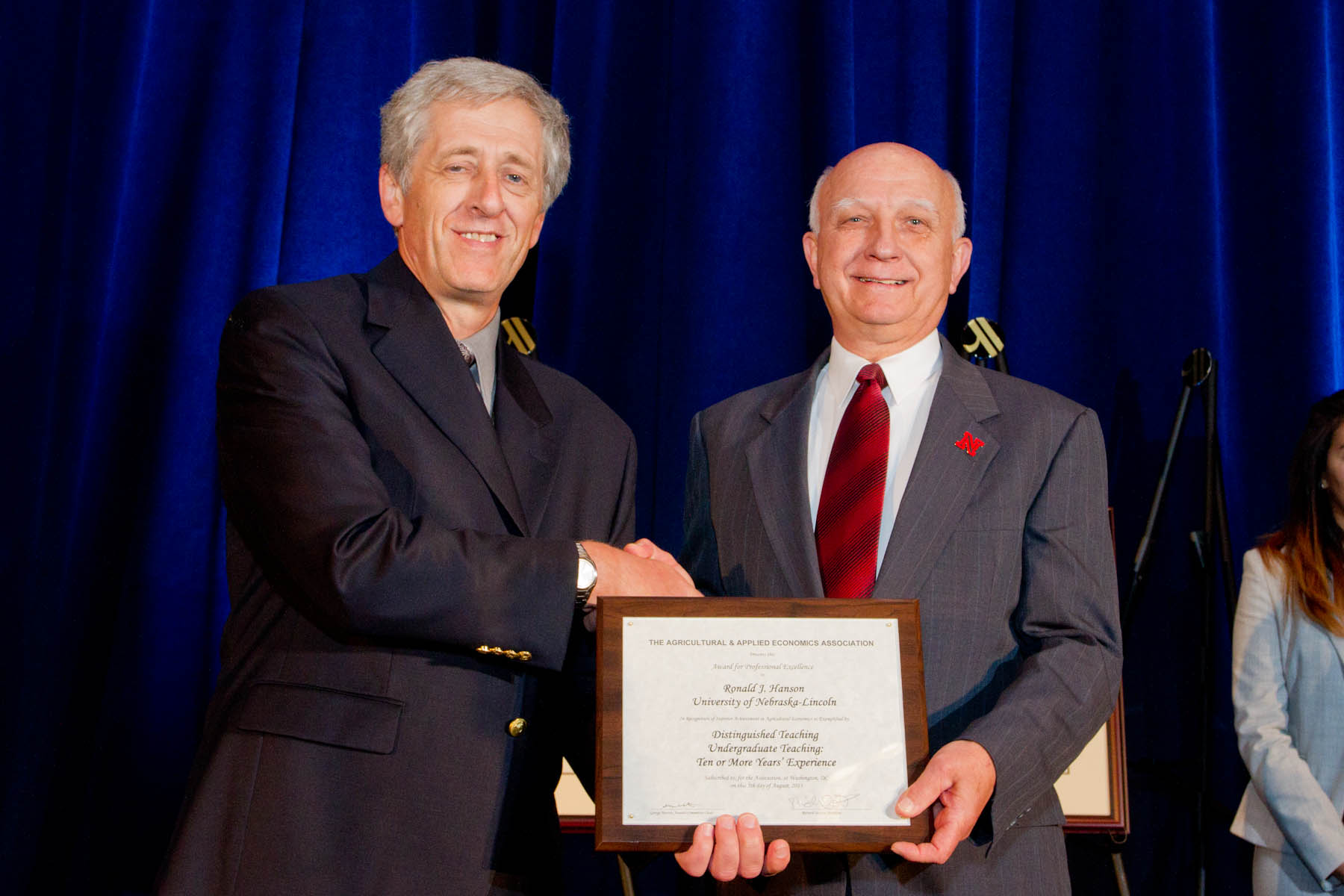 Graduate Teaching, Ten or More Years' Experience: Wallace Tyner, Purdue University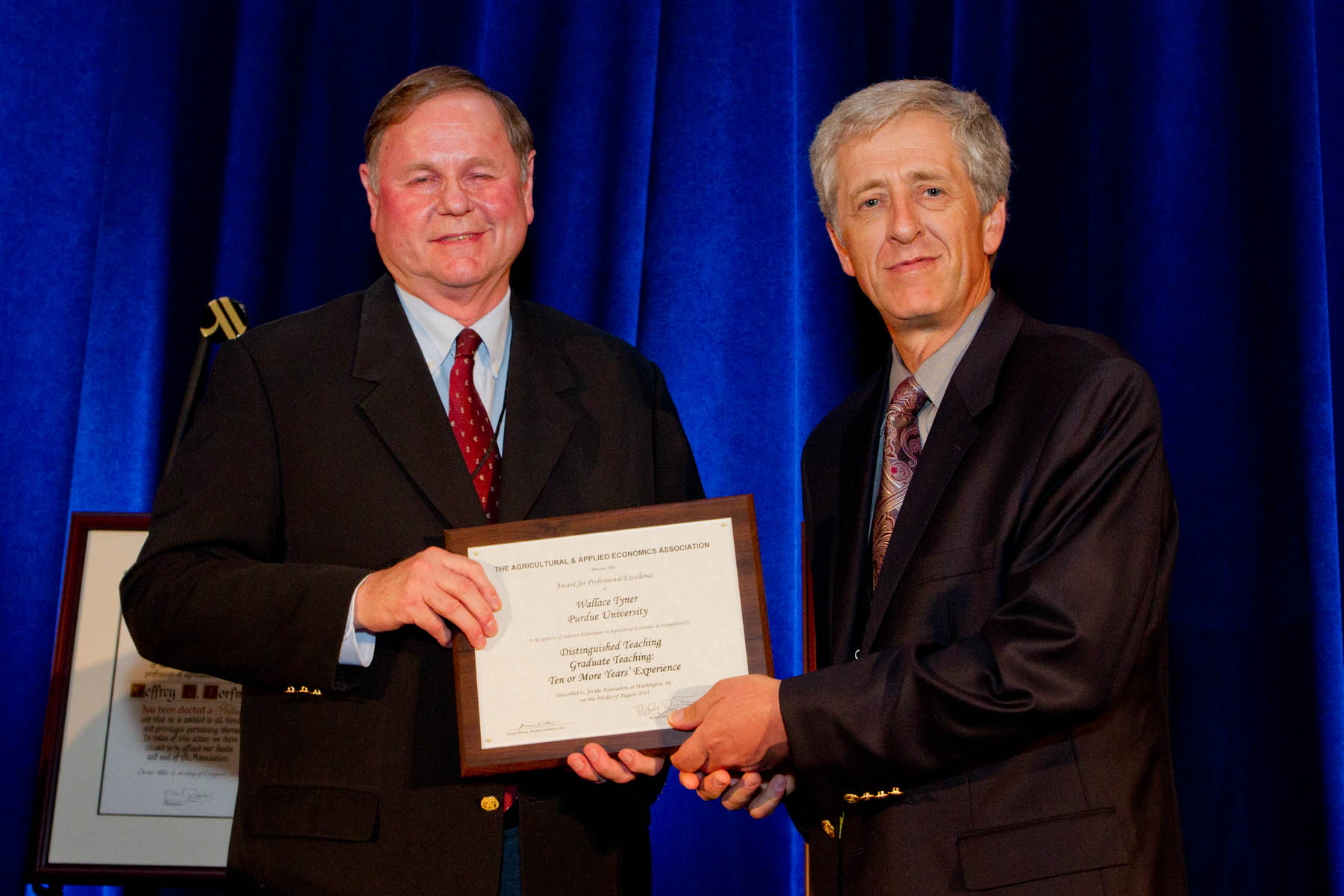 Distinguished Extension/Outreach Program Awards
Individual, Less Than Ten Years' Experience: Brian E. Whitacre, Oklahoma State University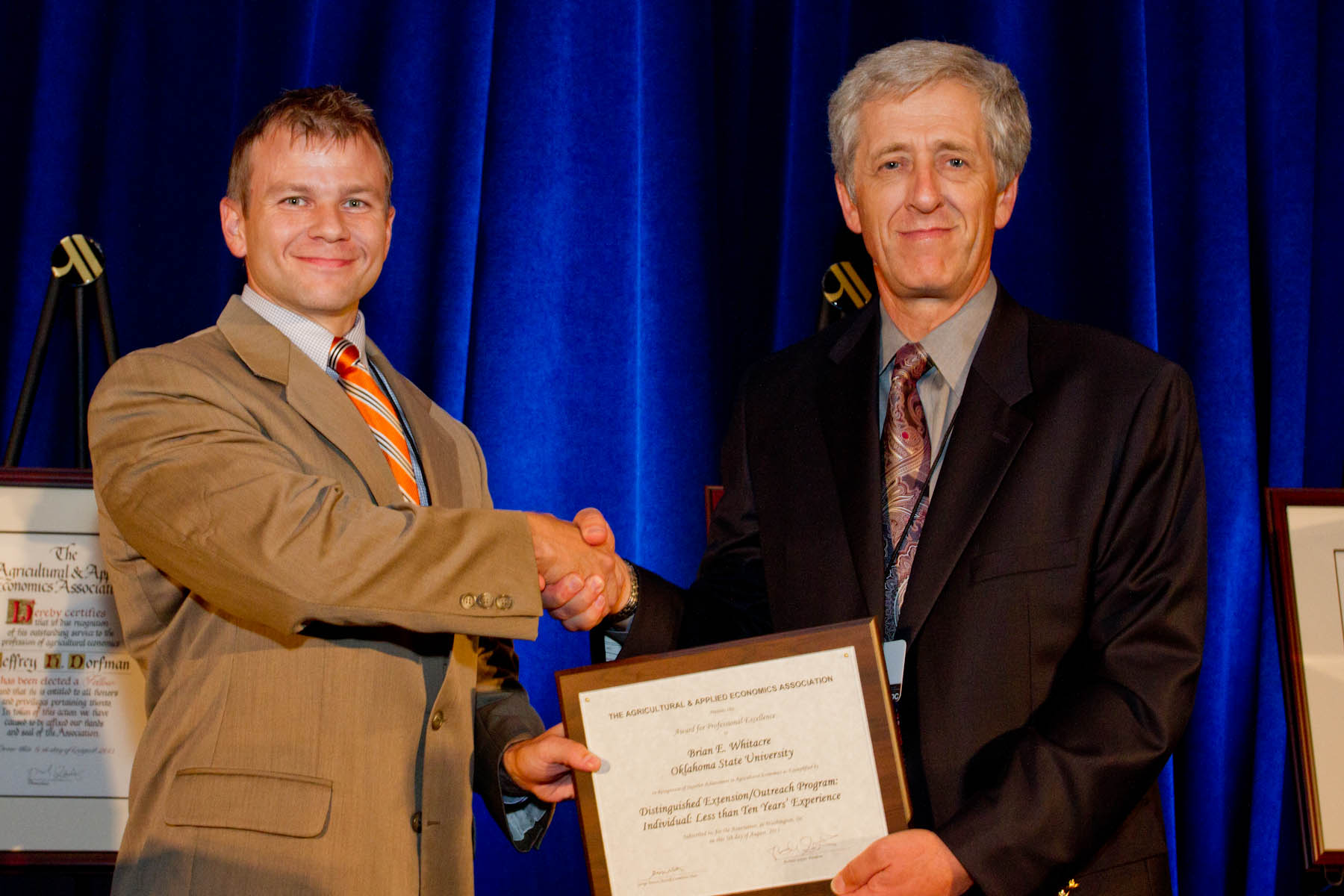 Individual, Ten or More Years' Experience: Derrell S. Peel, Oklahoma State University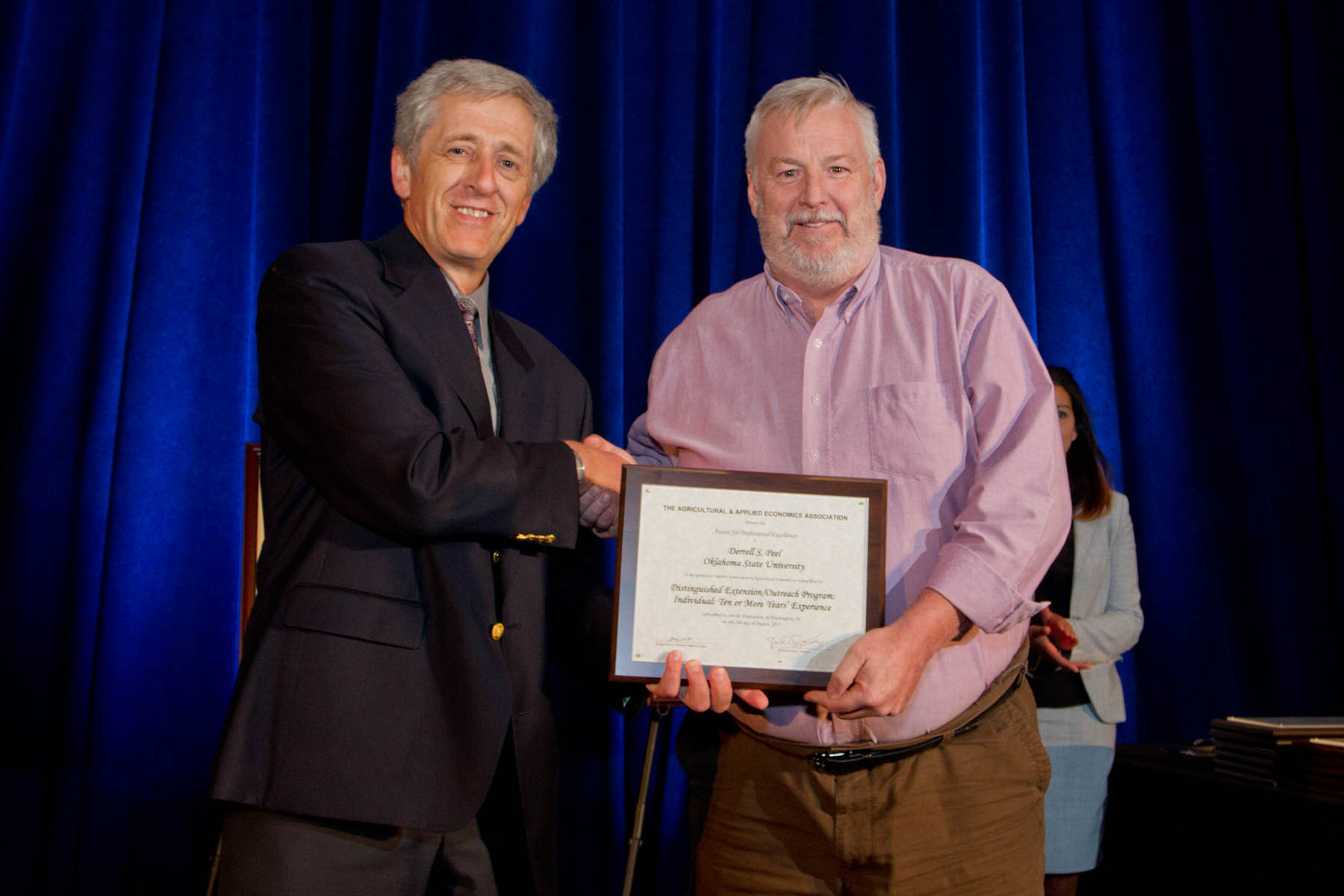 Group: David Just, Brian Wansink, Kathryn Hoy, Adam Brumberg, Andrew Hanks, Sanrda Cuellar and Erin Sharp, Cornell University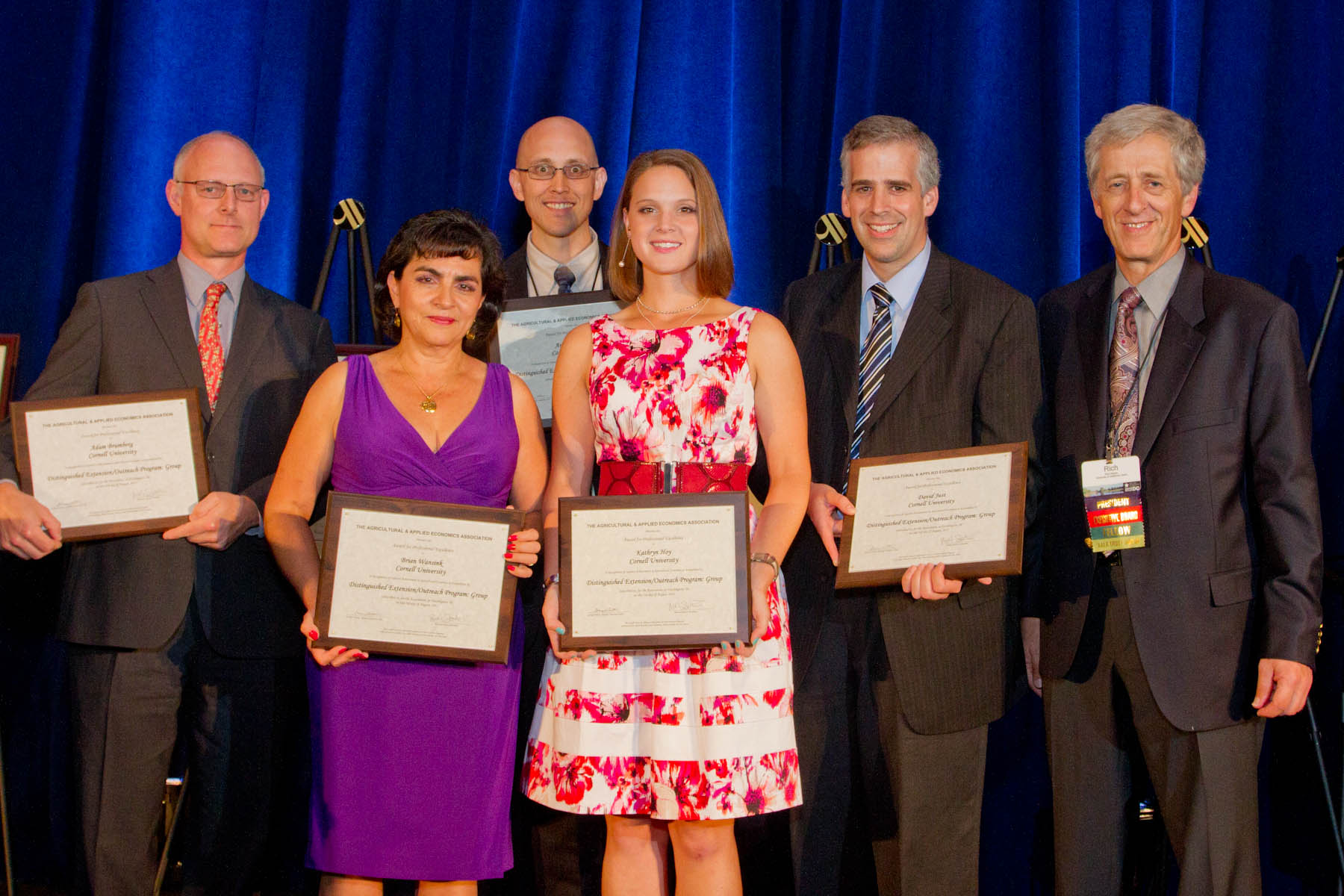 Bruce Gardner Memorial Prize for Applied Policy Analysis
William Masters, Tufts University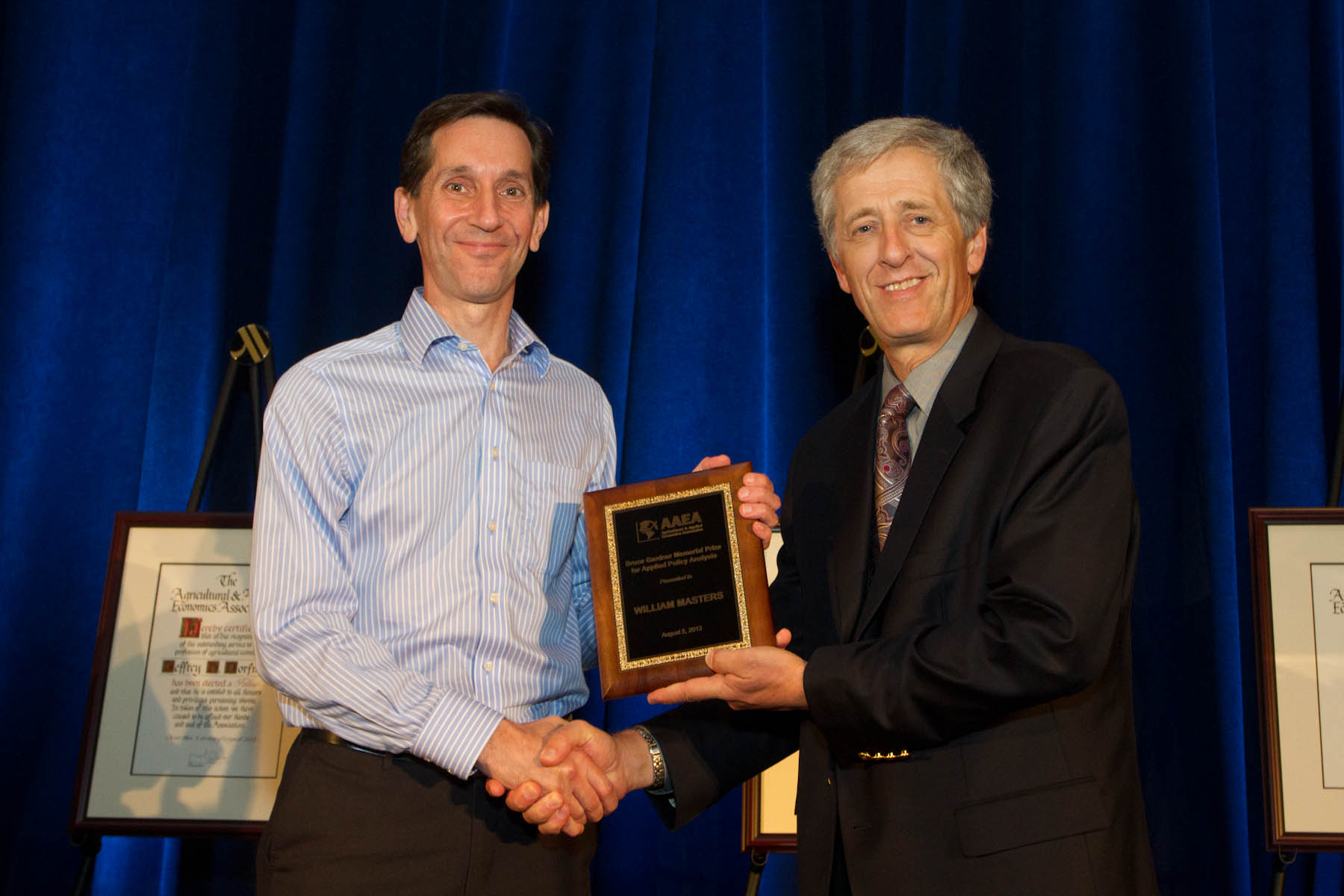 Quality of Communication Award
Charles Moss, University of Florida; Allen Featherstone, Kansas State University; Christine Wilson, Kansas State University, "Presenting the Financial Condition of Agricultural Using the Agricultural Resource Management Survey" Emerald Publishing Group, 2012.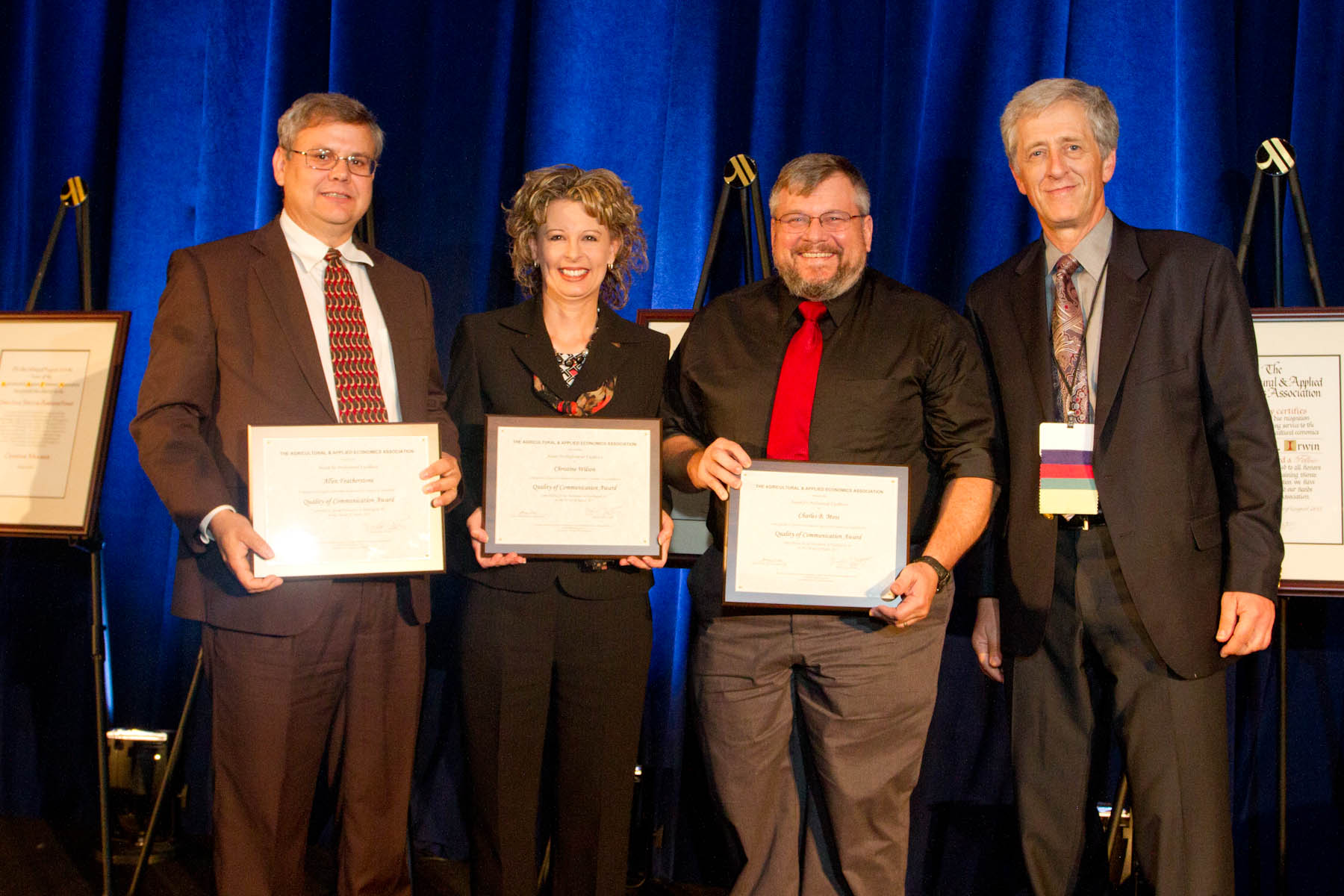 Quality of Research Discovery Award
Metin Caker, University of Saskatchewan and Joseph Balagtas, Purdue University, "Estimating Market Power of U.S. Dairy Cooperatives in the Fluid Milk Market" AJAE (2012) 94 (3): 641-658.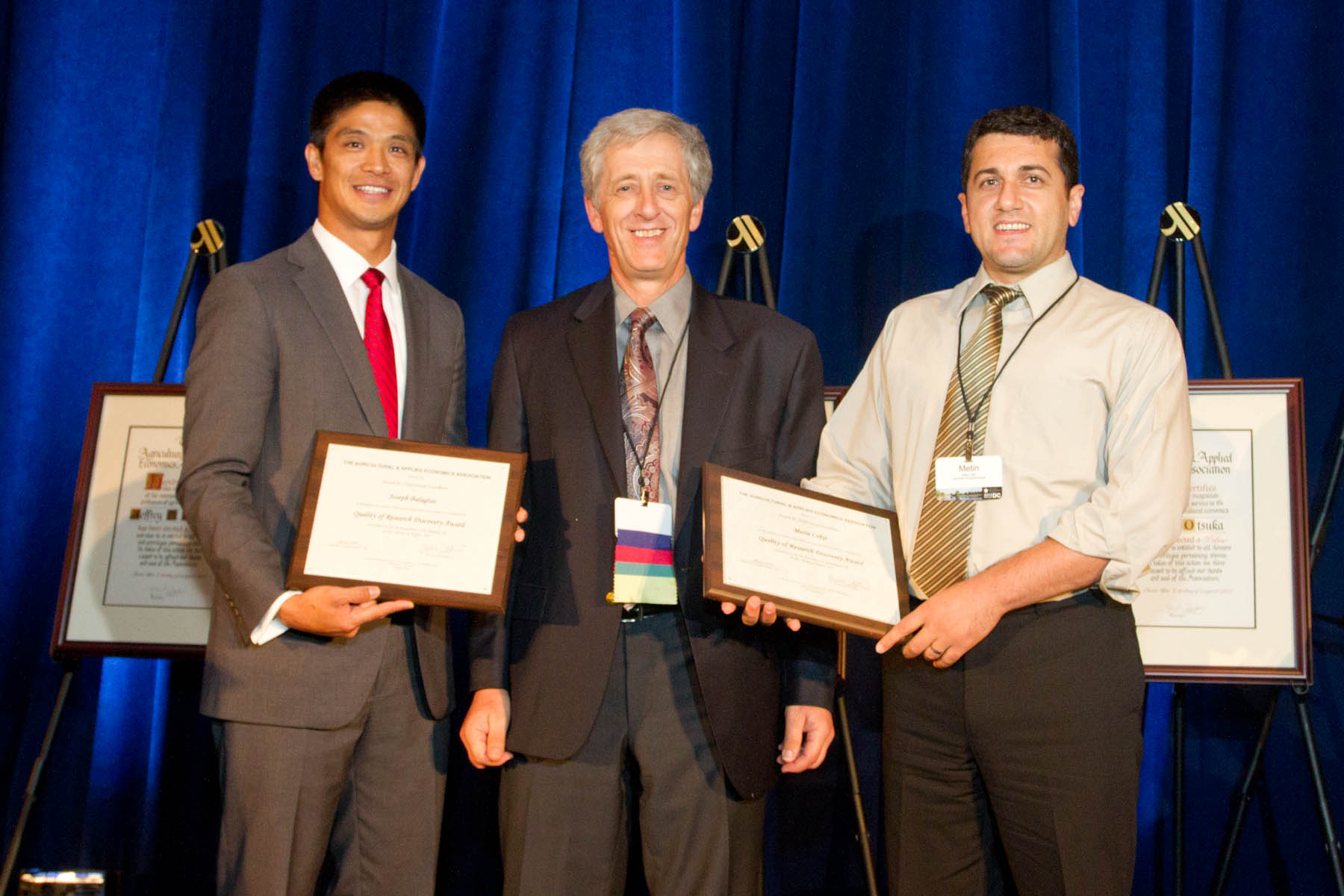 Outstanding American Journal of Agricultural Economics Article Award
Randal R. Rucker, Montana State University; Walter N. Thurman, North Carolina State University; Michael Burgett, Oregon State University, "Honey Bee Pollination Markets and the Internalization of Reciprocal Benefits Effects" AJAE (2012) 94 (4): 956-977.
Honorable Mention: Jason H. Grant and Kathryn A. Boys, Virginia Tech, "Agricultural Trade and the GATT/WTO: Does Membership Make a Difference?" AJAE (2012) 94 (1):1-24.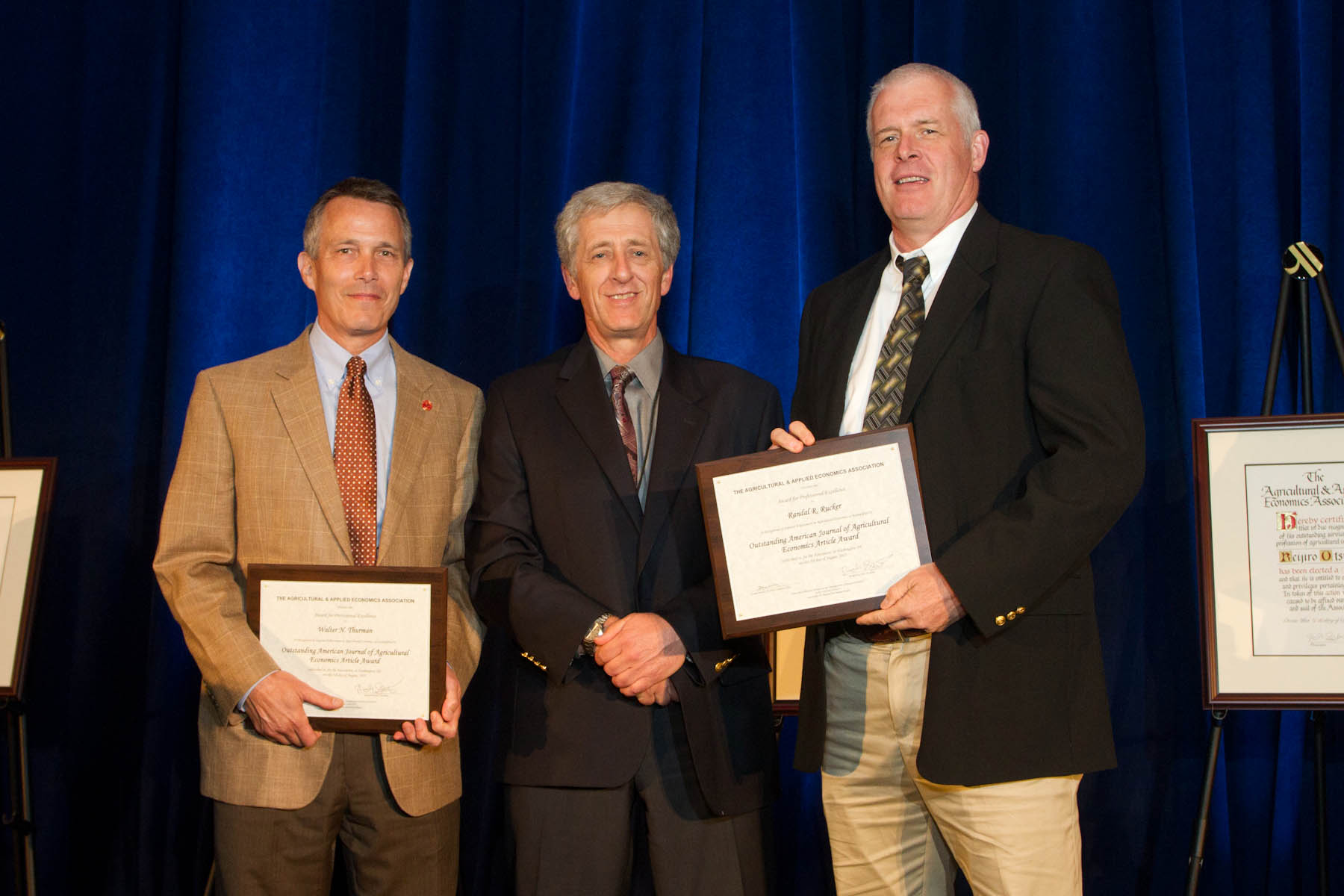 Outstanding Applied Economic Perspectives and Policy Article Award
Richard G. Frank, Harvard University, "Long-term Care Financing in the United States: Sources and Institutions" AEPP (2012) 34 (2):333-345
Honorable Mention: J. Edward Taylor, University of California; Diane Charlton, University of California; Antonio Yúnez-Naude, El Colegio de Mexico, "The End of Farm Labor Abundance" AEPP (2012) 34 (4):587-598.
Outstanding Choices Article Award
Patricia Duffy, Auburn University; Fumiko Yamazaki, California State University; Claire A. Zizza, Auburn University, "Can the Dietary Guidelines for Americans 2010 Help Trim America's Waistline?" Choices (2012) 27 (3rd Quarter).
Honorable Mention: Alessandro Bonanno, Wageningen University, "Food Deserts: Demand, Supply, and Economic Theory" Choices (2012) 27 (3rd Quarter).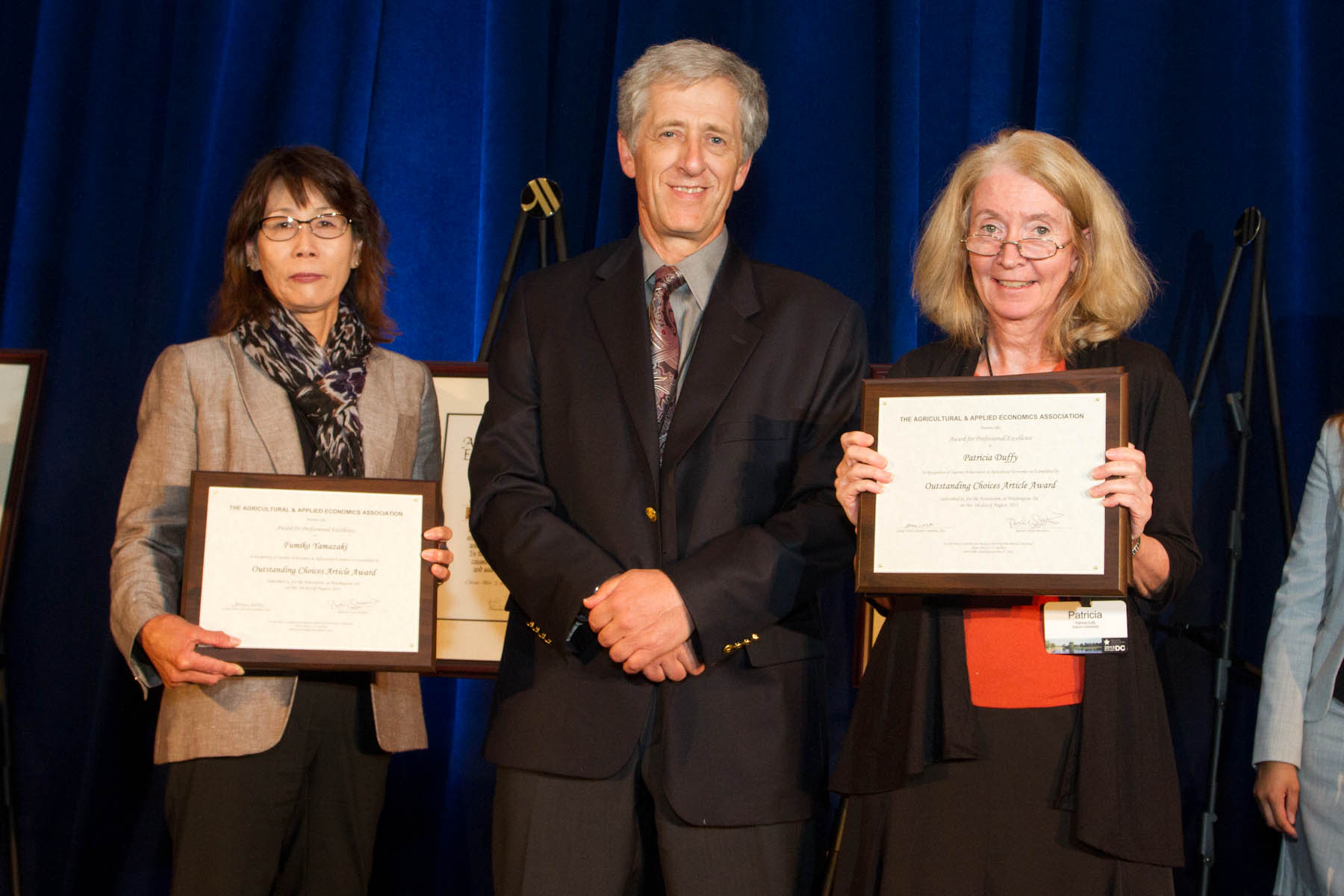 Publication of Enduring Quality Award
Marc Nerlove, University of Maryland and Pietro Balestra, "Pooling Cross Section and Time Series Data in the Estimation of a Dynamic Model: The Demand for Natural Gas," Econometrica, Vol. 34, No. 3 (July, 1966), pp. 585-612.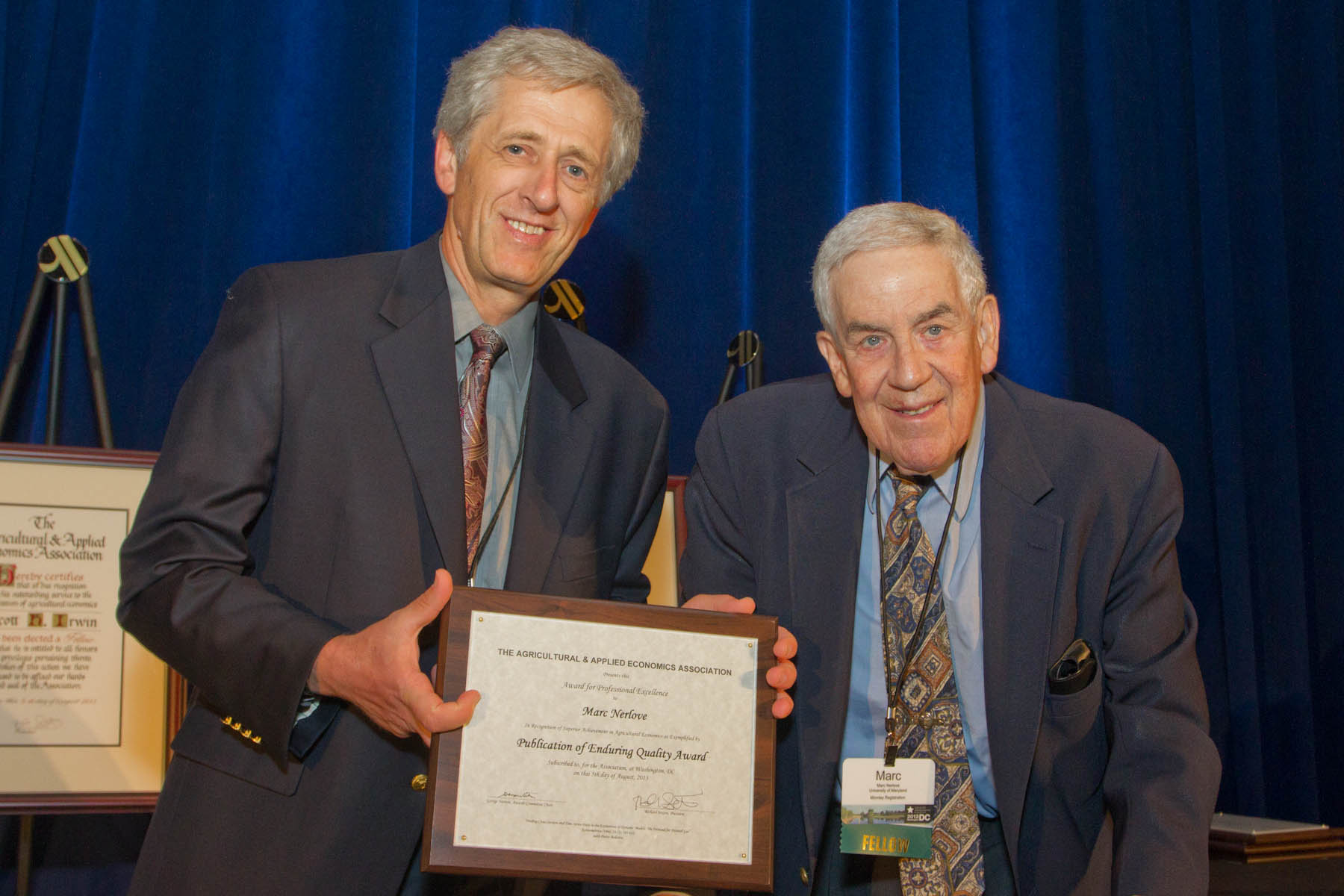 AAEA Trust Scholarship Awards
Chester O. McCorkle, Jr. Student Scholarship
Mariko Wijekoon, Clark University
Sylvia Lane Mentor Fellowship
Leah Harris, Michigan State University
Kelly Lange, Virginia Tech
Christine Schroeter, California Polytechnic State University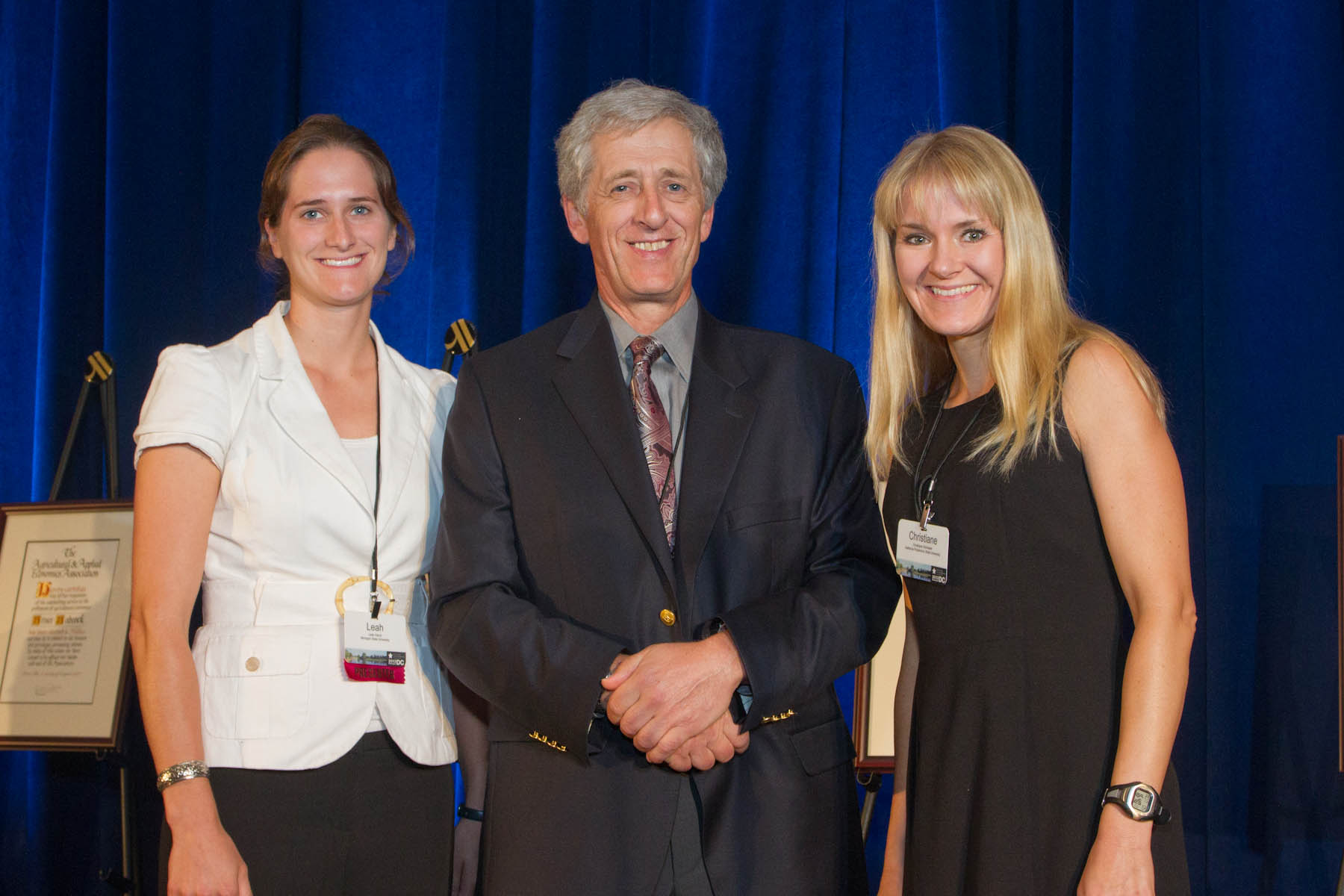 Luther G. Tweeten Scholarship
Comlanvi Sitou Akibode, Michigan State University
Teevrat Garg, Cornell University
Asare Twum-Barima, University of California, Davis
Michael Mumford, Cornell University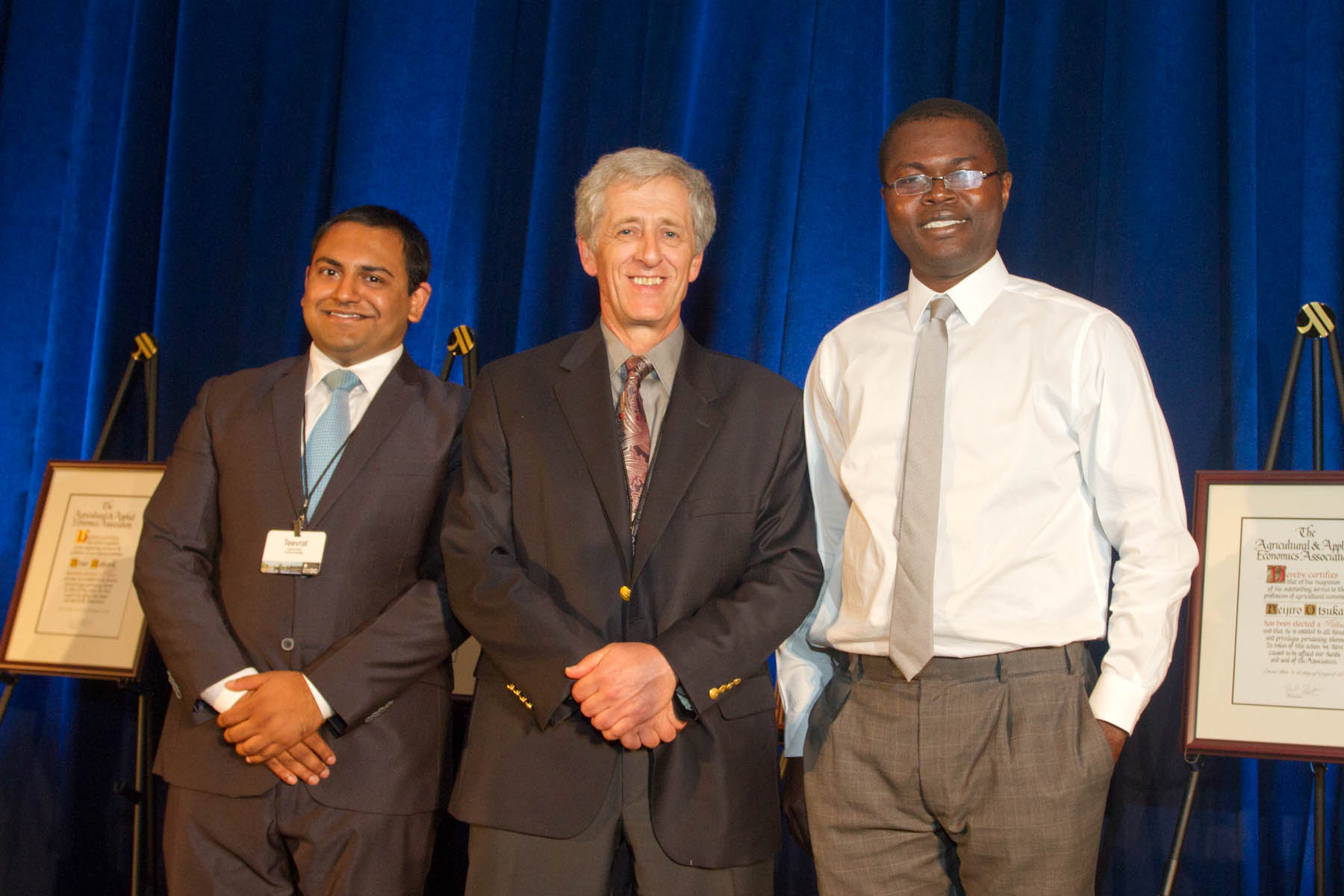 AAEA/AARES Young Professionals Exchange Program—Heading North and Heading South Award Winners
Bethany Cooper, La Trobe University
David Ortega, Michigan State University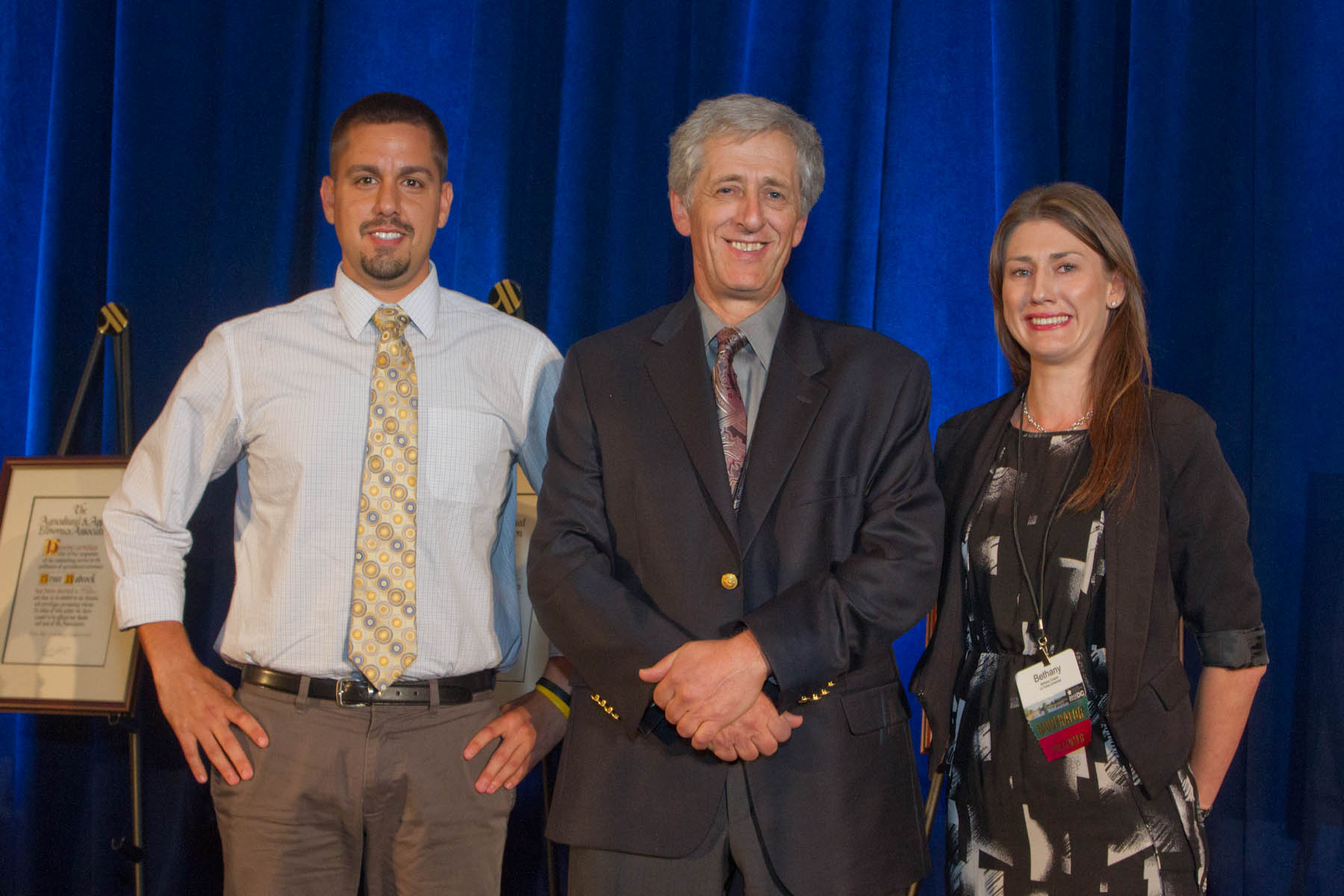 Travel Grants for Economists from Less Developed Countries
Mohammad Alam, Bangladesh Agricultural University, Bangladesh
Dileni Gunewardena, University of Perdeniya, Sri Lanka
Ezrah Trevor Rwakinanga, Ministry of Finance, Planning and Economic Development, Uganda
Vincent Ngeno, Moi University, Kenya
Boniface Ngah Epo, Univeristy of Yaounde II, Cameroon
Eugenie Maiga, African Center for Economic Transformation, Ghana
Ismat Ara Begum, Bangladesh Agricultural University, Bangladesh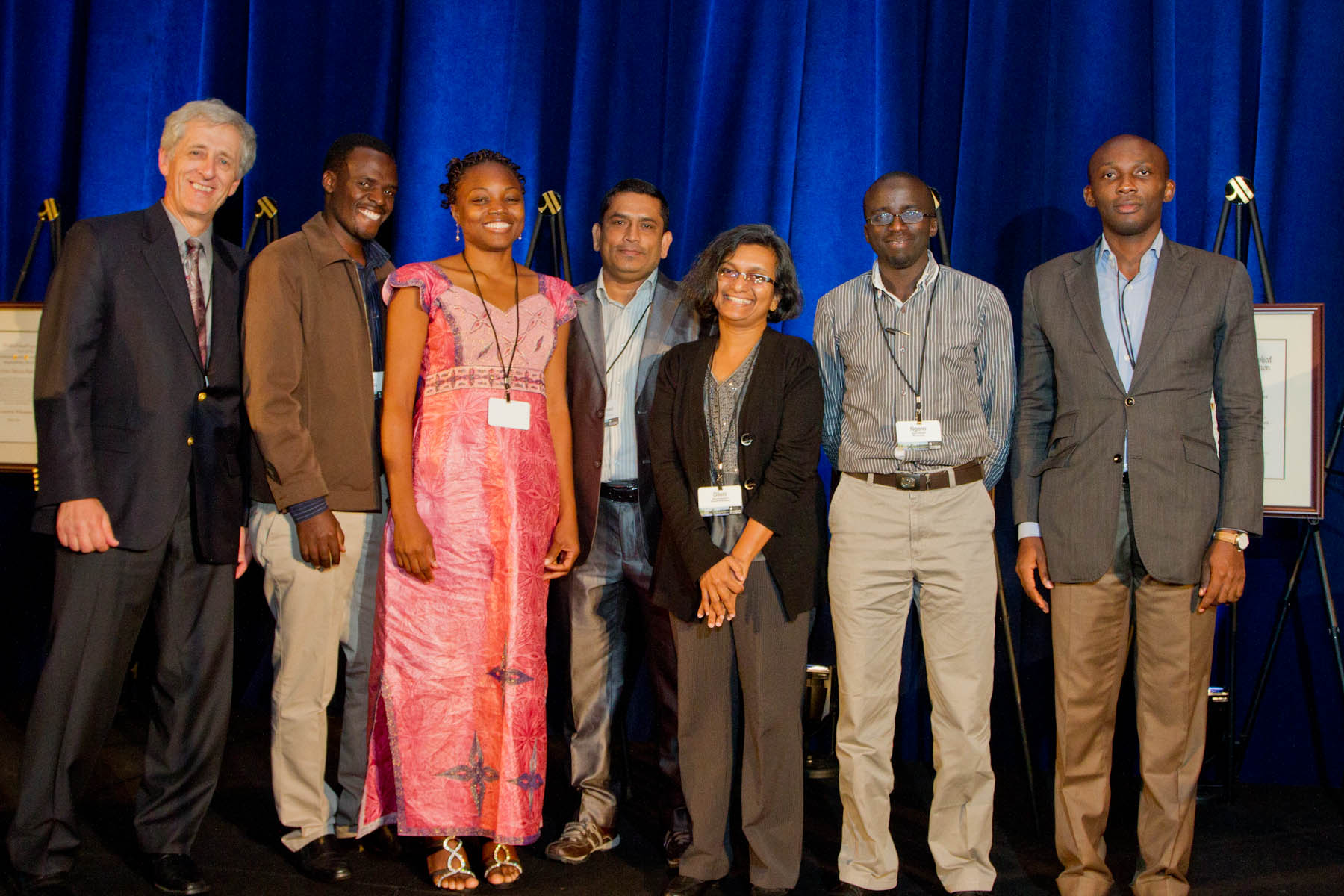 Graduate/Undergraduate Student Competitions
Graduate Student Case Study Competition
First Place: Cornell University—Dustin Baker, Justin Shepherd, and Jehiel Oliver
Second Place: Kansas State University—Will Callis, Marcus Brix, and Jon Brammer
Third Place: California Polytechnic State University—Chase DeCoite and Steven McLennan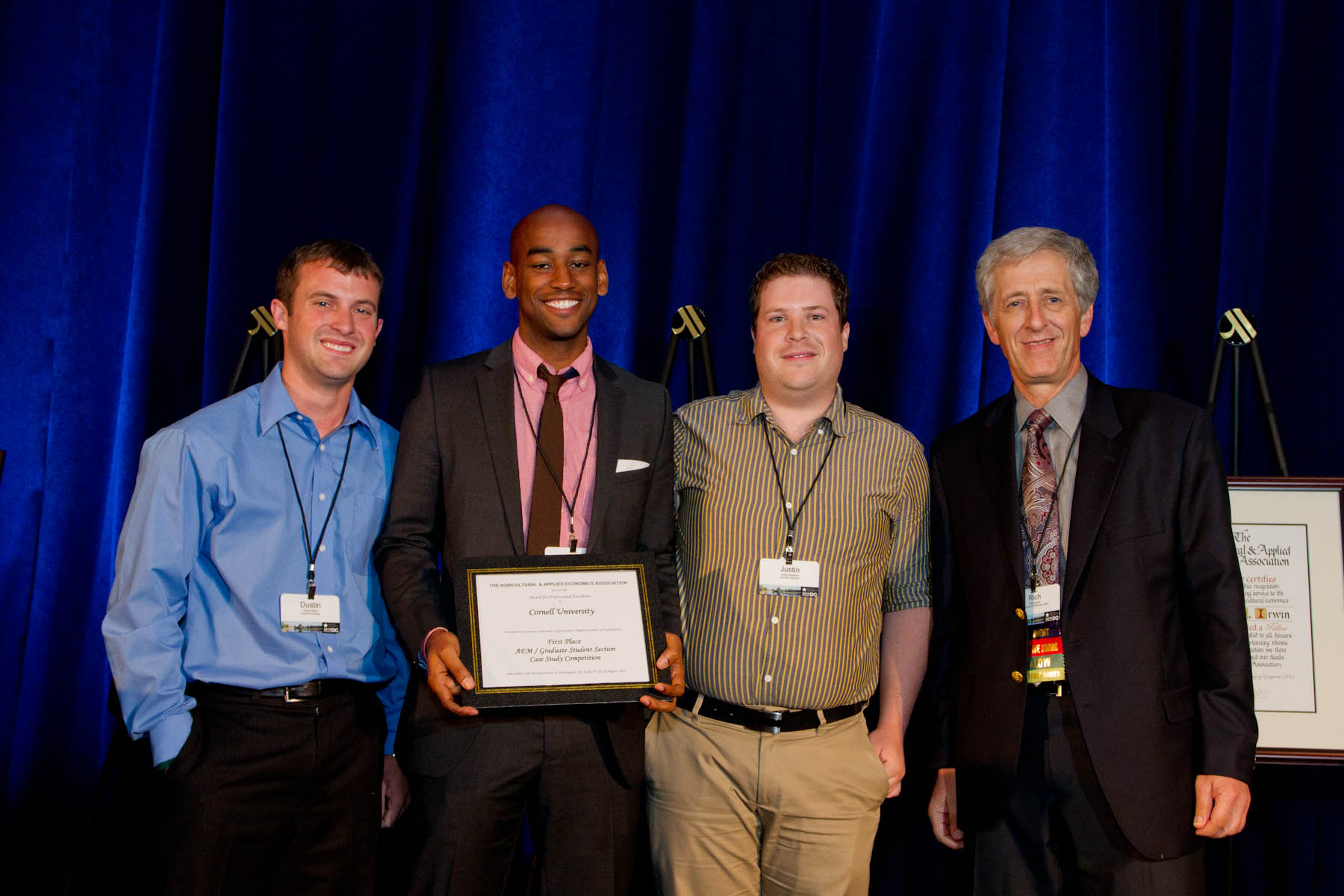 Graduate Student Extension Competition
First Place: Becca Jablonski, Cornell University
Second Place: Michael Osei, South Dakota State University
Third Place: Katie DuBreuil, Virginia Tech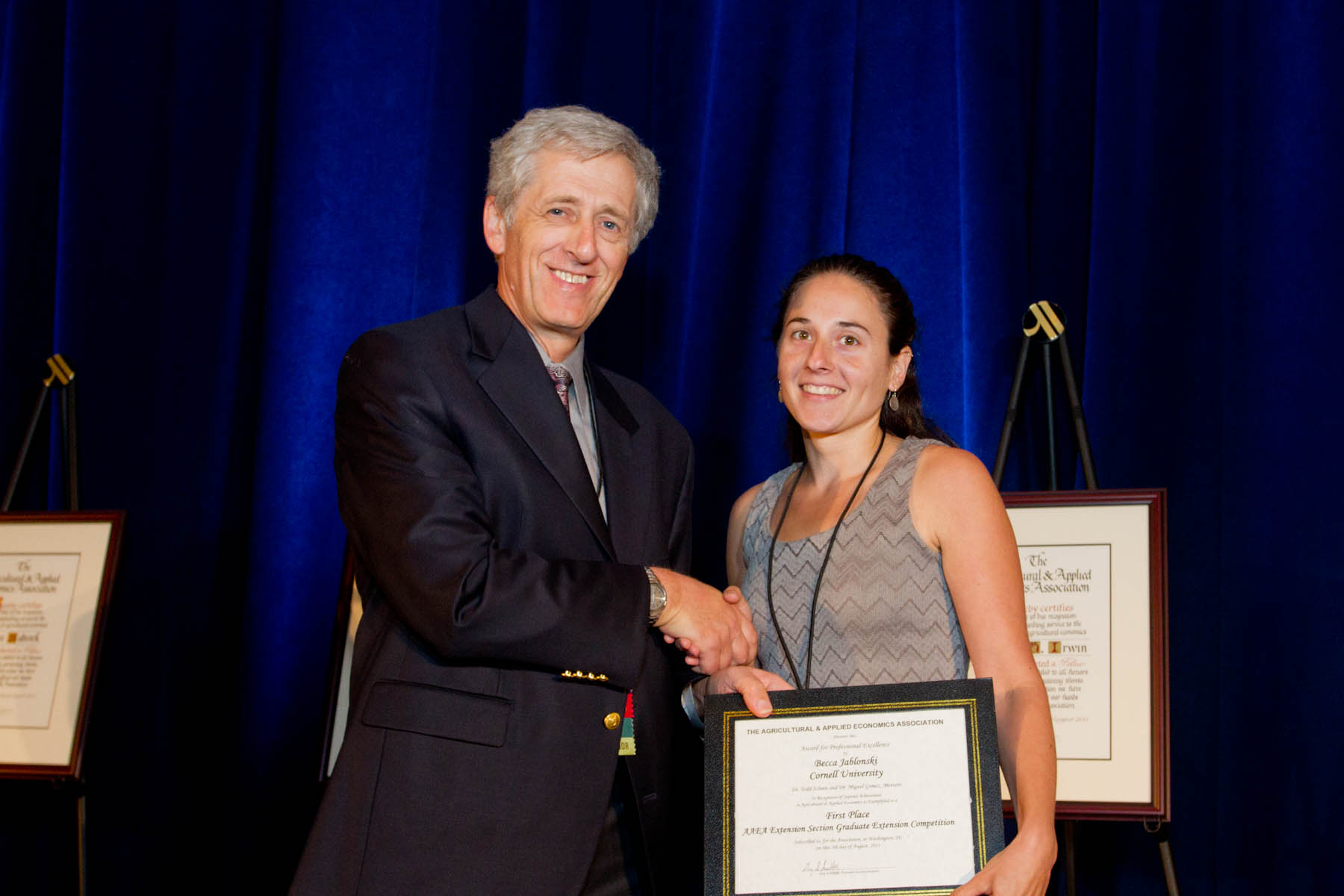 Outstanding Undergraduate Paper Awards
First Place: Sarah Prescott, University of Alberta
Second Place: Darcy Musick, Anglo State University
Third Place: Adam Hancock, University of Kentucky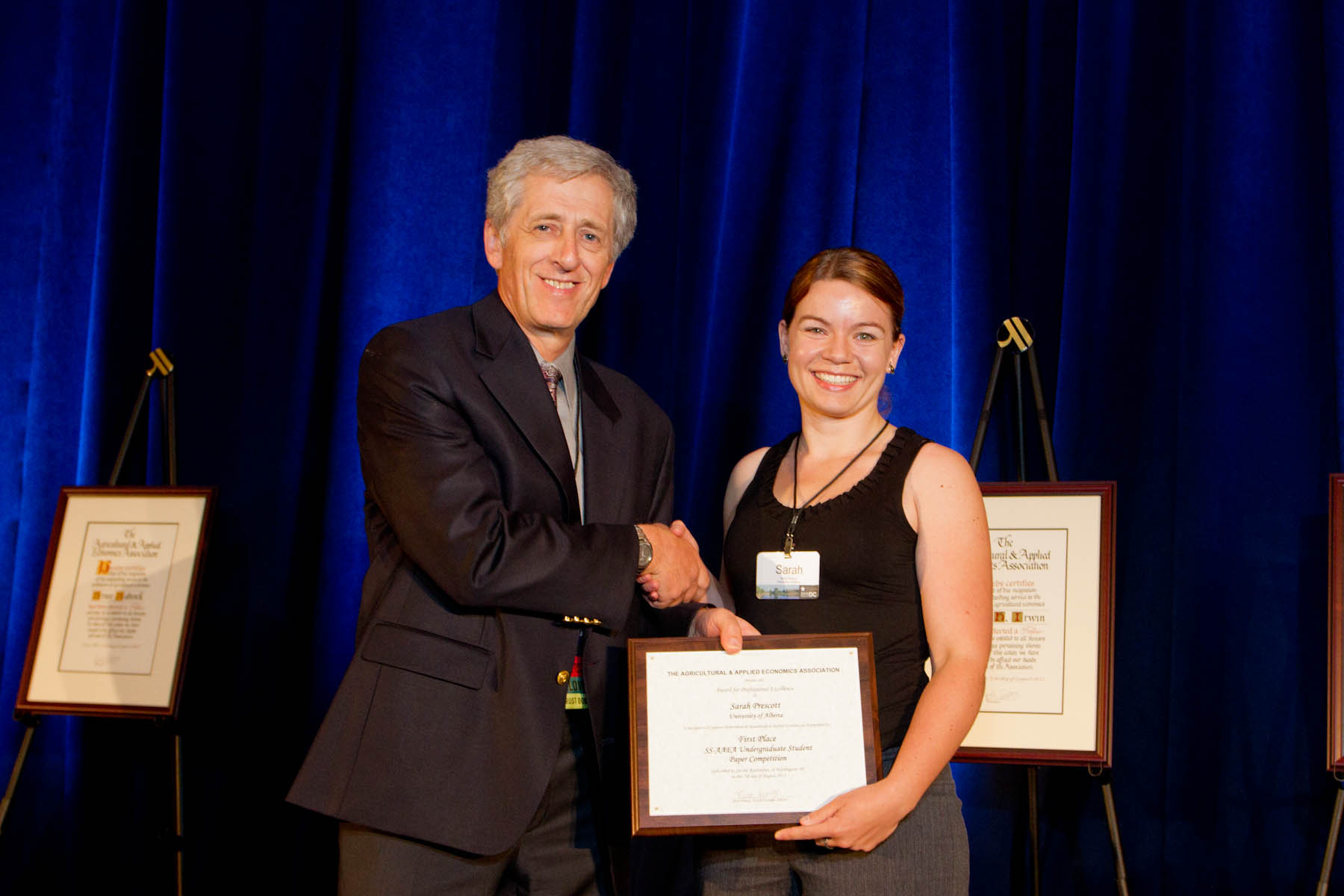 Academic Bowl Awards
First Place: University of Florida-Blue—Perry Schweitzer, Keri Cornman, and Nury Dominguez
Second Place: USDA-Economic Research Services—Dara Novini, Elizabeth Westendorf, and Nicholas Walch
Third Place: Mississippi State University—Hunter Garnett, Joanna King, and Bryan Whittenton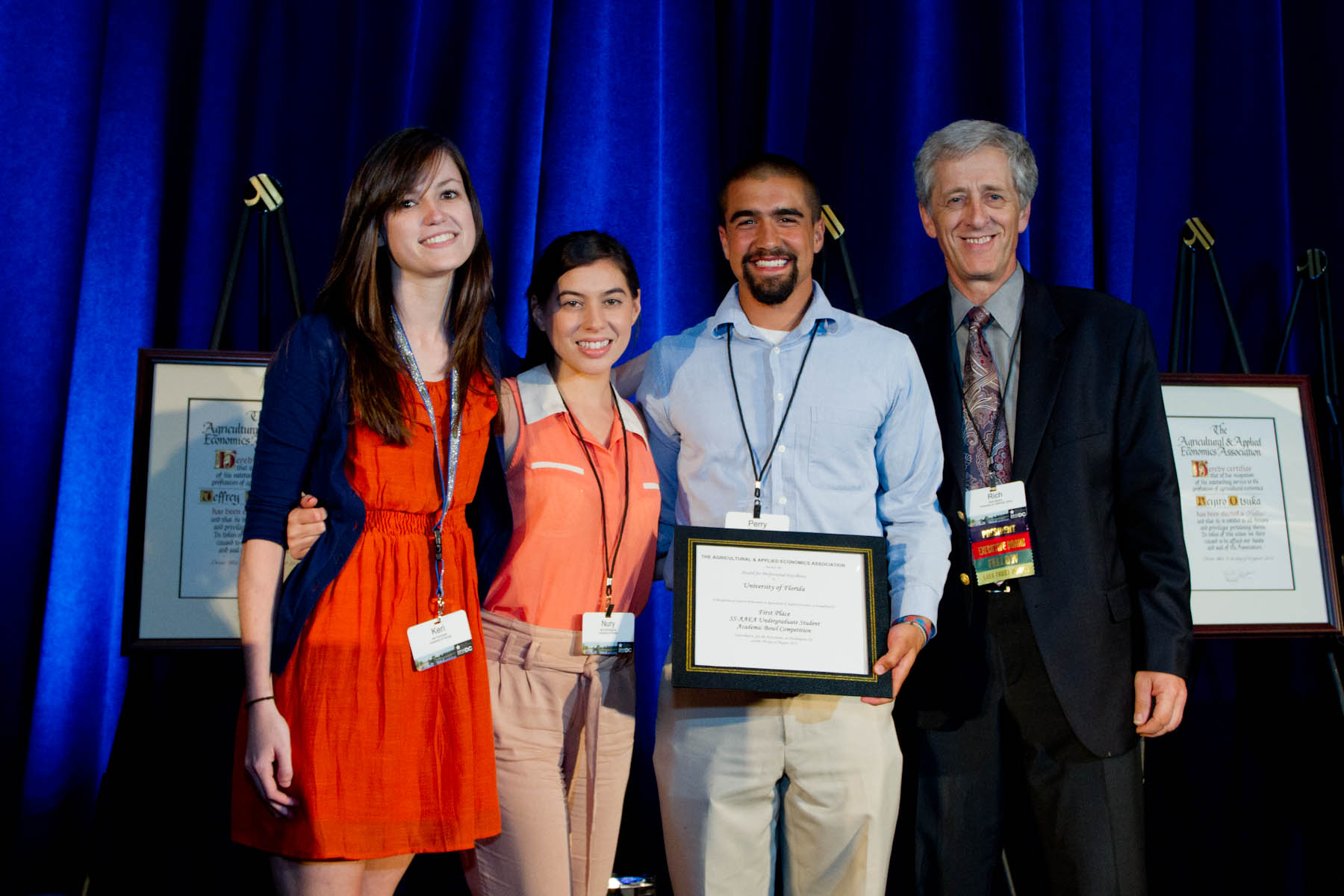 Outstanding Chapter Award
University of Florida, Advisor: Jennifer Clark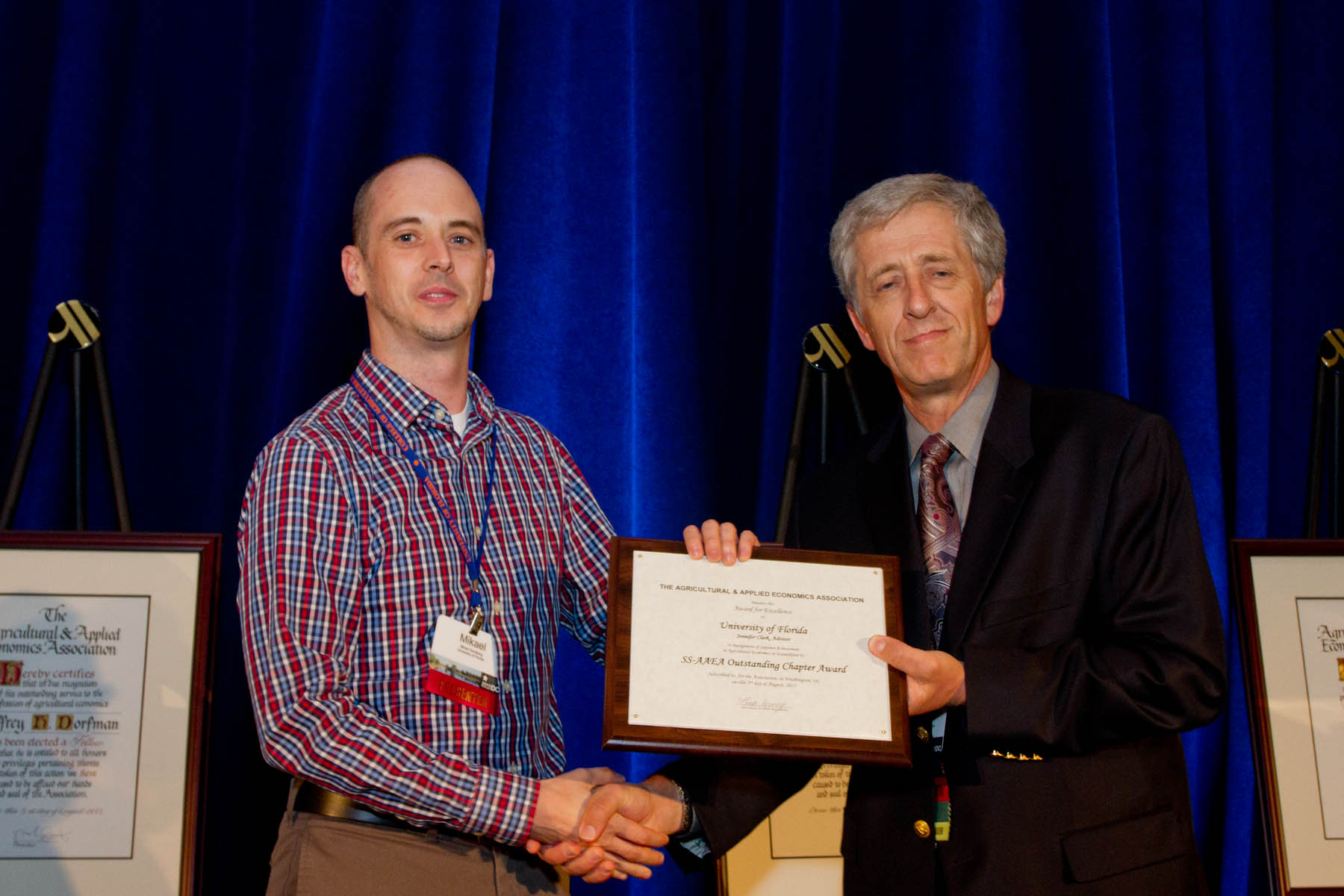 Creative Club Award
West Texas A&M University, Advisor: Mallory Vestal and Lal Almas