2014 AAEA Fellows Announced
The AAEA Fellows Selection Committee has selected four outstanding candidates to honor as AAEA Fellows. All of the Fellow recipients have made exceptional contributions to the profession. They are leaders shaping the future of the Association and the field of agricultural and applied economics as a whole. The 2014 AAEA Fellows are:
B. Wade Brorsen, Regents Professor and A.J. & Susan Jacques Chair, Agricultural Economics, Oklahoma State University
Dr. Brorsen's primary area of research is price analysis with an emphasis on measuring the efficiency of markets and suggesting ways to increase the efficiency of markets, particularly futures and options markets. His diverse research has produced over 190 refereed journal articles. He has also been named as the outstanding graduate teacher by both Oklahoma State University and the Agricultural & Applied Economics Association. He has served as the editor of the Journal of Agricultural and Resource Economics and the American Journal of Agricultural Economics. While his research is largely empirical, he has also made contributions to the econometrics literature. His recent work on farmer marketing conducted jointly with Kim Anderson, consistent with the land grant mission, has provided a research base for Anderson's extension program. The old model of extension education emphasized supplying producers with price forecasts and education on using futures markets. The new model emphasizes adjusting production plans based on market signals and managing risk in terms of the whole farm business.
---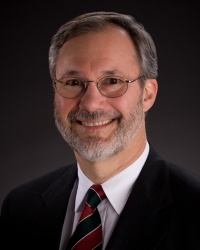 Robert P. King, University of Minnesota
Robert P. King is a multidimensional leader in the agricultural and applied economics profession. Throughout his career, he has made exemplary, continuous contributions in research, teaching, extension, administration and service to the profession. His research has focused on the use of quantitative tools and empirical analysis in addressing managerial decision problems, including: the economics of decision making under uncertainty, the role of information and management information systems in decision making, and the economics of food supply chain organization and management. His research output has influenced the methods agricultural and applied economists use for decision analysis, and he has contributed to outreach efforts designed to ensure that his results are actually applied in a farm and agribusiness decision setting. King also is a dedicated, talented teacher and an effective mentor. He has made lasting impacts on undergraduate and graduate programs at the University of Minnesota, not only through in-class teaching but also through program design and management. Finally, King's service has helped shape the agricultural and applied economics profession. As AAEA President, he worked to make AAEA a welcoming professional home for members at all points in their careers and he extended the Association's international reach through expanded AAEA Trust programming.
---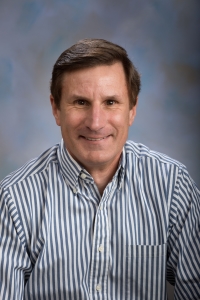 John Loomis, Colorado State University
John Loomis has authored or co-authored 236 refereed journal articles, co-authored 4 books, written 73 proceedings papers or book chapters and 27 experiment station or government reports. The 1991 American Journal of Agricultural Economics article "Statistical Efficiency of Double Bounded Dichotomous Choice Contingent Valuation" (with Hanemann and Kanninen) has become the third most cited AJAE article of all time and the most cited article published in the last 25 years. In 2009, this article was given the Publication of Enduring Quality Award by the AAEA. He has published six articles in the AJAE over his career. His 1991 Land Economics article "Confidence Intervals for Evaluating Benefits Estimates from Dichotomous Choice Contingent Valuation Studies" (with Park and Creel) has become the fourth most cited article in Land Economics. In the last 25 years, he has served as major professor for 58 graduate students and has served on the committees of another 102 students. For more than two decades he has been a reviewer of manuscripts submitted to AJAE, selected papers for the Annual Meeting, and awards committees. Since 2012, he has been serving as an Associate Editor at the AJAE.
---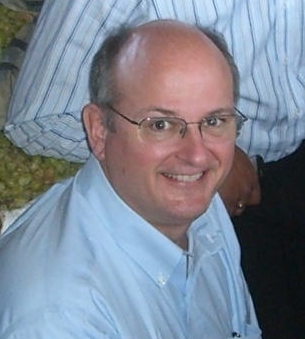 Thomas Reardon, Michigan State University
Thomas Reardon obtained his Ph.D. from University of California at Berkeley in 1984. He has been with Michigan State University since January 1992; with IFPRI in Washington from 1986 through 1991, and with IFPRI and ICRISAT as a Rockefeller Postdoc in West Africa from 1984 to 1986. Other key experience has been with Renmin University of China (2012-14) as a 1000 Talents visiting Scholar, and with FAO Latin America as a Sabbatical Fellow in 1999.
Tom made seminal contributions to our field in three domains, all focused on transformation of agrifood systems and rural economies. (1) Since 1998, Tom has sought to link the fields of development and agribusiness; he spearheaded the study of the "supermarket revolution" in developing countries and its relation to agricultural and food value chain development; his 2003 AJAE article (with Timmer, Barrett, and Berdegue) is the second most cited AJAE article; recently (with Minten) he has identified a second wave of transformation they call the "Quiet Revolution in food value chains," where large numbers of small and medium processors and intermediaries are transforming chains in Asia and now Africa. (2) Since 1988, Tom made major contributions to the study of the rise and transformation of rural nonfarm employment and its impacts on agricultural development; rural nonfarm income is nearly half of rural incomes in developing countries. This work culminated in major book (with Hazell and Haggblade) in 2007. (3) Since 1990, Tom has made pioneering contributions to the study of sustainable intensification of agriculture, including (in a 1995 paper with Vosti) poverty-environment links and the concept of "investment poverty."
Tom's work has focused on extensive primary field surveys. He works collaboratively to build capacity of local institutions and affect the national policy debates. Tom has spent about 16 years (full and part time together) in Africa, Asia, and Latin America since 1981.
Tom's work has been highly recognized in academia, e.g., by March 2014, he has 14,338 citations in Google Scholar, 2863 in Web of Science, and top 3% of IDEAS/REPEC 39,000 listed economists. He has also had influence beyond academia: for example, he was the first agricultural/food economist to receive a personal invitation to the World Economic Forum in Davos; he was featured on the front page of the New York Times; he has keynoted a number of agribusiness conferences in the US and elsewhere; and has advised governments on strategy.
Crop Insurance and the 2014 Farm Bill Symposium
Crop Insurance and the 2014 Farm Bill: Implementing Change in U.S. Agricultural Policy
October 8-9, 2014
Marriott Louisville Downtown
Louisville, KY
The current political climate in Washington has resulted in a paradigm shift toward alternative risk management strategies, primarily crop insurance offerings to producers, to help mitigate risks of agriculture. In 2013, AAEA supported the first Crop Insurance Symposium in a time when there was a great deal of uncertainty regarding the nature and timing of the next Farm Bill. This year's offering, Crop Insurance Symposium II, is structured to examine and assess the consequences and implications of the 2014 Farm Bill from the perspective of agency implementation, industry adoption and producer management of federal crop insurance under the new policy paradigm where crop insurance is a primary risk management tool.
AAEA seeks submissions for Selected Presentations for the 2014 AAEA-sponsored Symposium "Crop Insurance and the 2014 Farm Bill: Implementing Change in U.S. Agricultural Policy". Submissions for Selected Presentations need to include a two-page, single-spaced abstract that provides a clear explanation of what will be presented at the Symposium. Authors should include in this abstract a discussion of the relevance of the topic, research methodology, and potential for generating discussion during the meeting. Please do not include your name or contact information in the abstract file.
Abstracts need to be received by Tuesday, April 22, 2014, and should be submitted using AAEA's online submission system. Material previously presented at other meetings cannot be accepted, and the submitting author will be asked to verify that the material has not been presented elsewhere. For more information visit the symposium website.
A Home for Your Data: AgEcon Search's Dataverse Site
Archiving and sharing your research data is becoming a more common practice, whether it is driven by a government policy, a mandate from a funding agency or a personal interest in contributing to the profession.
AgEcon Search has begun working with Dataverse, a data repository hosted at Harvard, to provide a free, Web-based home for data associated either with papers in AgEcon Search or work published in other journals. The AgEcon Search section of Dataverse may be found at http://dvn.iq.harvard.edu/dvn/dv/AgEconSearch
Mandates to make data accessible are being adopted by more funders, but unlike some other professions, economics does not have a single data repository that is used by a large number of researchers. Economists currently have several options, including:
Depositing the data in an institutional repository at their university
Housing the data as a supplemental file on a journal publisher's web site
Including the data in a economics or social sciences-oriented site such as Dataverse
Several national solutions are in the planning stages, but none are currently ready to accept data.
Institutional repositories and the publisher web sites offer storage but no special functionality with regard to utilizing the data. Findability is an issue with publisher web sites, since supplemental files are often not indexed by search engines. Persistent access is also an issue, since publishers generally do not claim to archive data for the long term.
Making data available on a personal or departmental web site may be convenient for the short run but is not a permanent solution, mainly due to concerns about long term availability, findability, and security.
Dataverse was developed as a solution for social sciences data and it is "a repository for research data that takes care of long term preservation and good archival practices, while researchers can share, keep control of and get recognition for their data." Among other features, it provides a persistent data citation and the ability to link from Dataverse to the article or articles where the data is utilized.
Groups or individuals may create a free section in the hosted version of Dataverse, as we did for AgEcon Search, or the open source software maybe downloaded and loaded locally.
If you have data that you would like to make available as part of AgEcon Search's Dataverse, please contact us and we will work with you to include it.
Linda Eells Julie Kelly
Coordinators, AgEcon Search
http://ageconsearch.umn.edu/
aesearch@umn.edu
Update from the AJAE Editors
Journal Policy Updates and Reminders
In the past two years the American Journal of Agricultural Economics has implemented several new policies that your colleagues may quiz you about. Here is an overview:
Experimental/Survey Research Policy: For all submissions relying upon experiments and original surveys, AJAE now requires:

Authors to confirm that the research

has received the approval of all appropriate human subjects review boards and
involves no deception.

Further, authors must upload a copy of complete experimental instructions and/or survey instruments in English at the time of submission.

Disclosure: Submissions to the AAEA journals (AJAE, AEPP and Choices) should conform to the AAEA disclosure policy. Disclosure forms must be submitted with initial submission. For published articles, information on relevant potential conflicts of interest will be made available to the public. The current method requires uploading a pdf file for which we provide a template. We are in the process of creating a system where authors and co-authors will be able to fill in the disclosure form online as part of the submission process.
Data policy: Our current policy strongly encourages authors to post their dataset and associated documentation (perhaps in a readme file) for readers to download from the AJAE website. The policy also reads: "Authors are also expected to provide whatever other material is needed to ensure that their results can be replicated (this might include code or pseudo-code used in estimation)."
Uma Lele Mentor Fellowship Winner
The Uma Lele Mentor Fellowship Award supports a mentorship relationship with a view to promote high quality research of a policy/problem solving nature in countries with food insecurity and environmental pressures. It is meant to promote collaboration between an early career scholar who is a citizen of and resides in a developing country and a distinguished mentor on cutting edge, policy-relevant research. The 2014 Uma Lele Mentor Fellowship winner is:
Eugenie Maiga, African Center for Economic Transformation, Accra, Ghana; Mentor: Ralph Christy, Cornell University; Research Proposal: The Impact of Foreign Aid-financed versus Domestic Expenditures-financed Agricultural Training on Agricultural Productivity in Five African Countries
Call for Applications: 2014-2015 AAEA Mentoring Program
The Early Career Development Committee is now seeking mentor and mentee applicants for the 2014-2015 Mentoring Program. The program begins with the Mentorship Workshop held on July 25-26 prior to the 2014 AAEA Annual Meeting. Mentors and mentees will complete the one-day training workshop to prepare for a year long mentoring experience. The workshop helps participants identify their work and leadership styles, set their professional and personal goals, construct a mentoring plan, and share professional advice. Please visit the Mentorship Workshop website for more information. Mentors and Mentees can apply online. For questions please contact Brian Mondragon Jones at bmjones@aaea.org or (414) 918-3190.
Call for Applications: Student and Early Career Professional Travel Grant
The AAEA Trust seeks applications for Early Career Professional and Graduate Student Travel Grants. These grants defray housing and transportation costs associated with attending the 2014 Annual Meeting in Minneapolis July 27-29, 2014. Up to $400 will be awarded to each applicant, based on professional merit, financial need, and expected active participation in the Annual Meeting.
A qualifying applicant must be a graduate student or comparatively new junior professional (within three years of award of your last degree) engaged at an accredited U.S. college, university, or other institution in such applied economics fields as agribusiness, agricultural, consumer, food, development, environmental, health, marketing, regional, rural, or resource economics. Reflecting the Trust's goal of broadening participation in the Annual Meeting, preference may be given to individuals working under institutional circumstances not normally conducive to AAEA meeting attendance.
Applications must be submitted through the online application form. You will be asked to submit the following:
Your name, postal address, e-mail address, and phone number;
Your current status, including: early career professional or graduate student; department and institution at which enrolled or employed; degree program underway or recently completed; years at institution; brief summary of research area; and professional rank or anticipated graduation date;
Description of your interest and/or planned participation in the Annual Meeting;
Proposed travel budget, including other funding sources available, such as from the your institution; and
A nomination from a department, division head, or supervisor which includes written acknowledgement of the nomination and certification of your financial need, including certification that funding is unavailable from other sources.
Applications should be submitted by the individual seeking support; however, only one application from each department or division will be considered. In the event that more than one application is submitted from a specific department or division, it will be up to the department head to decide which will be considered. Applications will be accepted only from U.S. colleges, universities, and institutions. The deadline for submission is April 7, 2014.
Registration Open: Social Networks, Social Media and the Economics of Food Symposium

Important Deadlines:
March 31, 2014: Early Registration Deadline
April 3, 2014: Deadline for Final Papers and Posters to be uploaded on AgEcon Search
May 15, 2014: Registration and Cancellation Deadline
Registration
Registration for the Joint Symposium is now open. Click here to register online or complete a PDF form and return to the AAEA business office by fax: 414-276-3349. If you have any questions regarding registration, please contact info@aaea.org.
Registration Fee:
Before March 31: $240 (USD)
April 1 - May 15: $285 (USD)
Hotel Reservations
All of the Joint Symposium activities will take place at the Hyatt Regency Montreal. Hotel reservations can be made online or by calling 1-800-361-8234. When making reservations over the phone, please mention the AAEA Symposium. The deadline to reserve a hotel room is Monday, April 28. After that date the rates below cannot be guaranteed.
Hyatt Regency Montreal
Single/Double: $199 (CAD)
Regency Club: $259 (CAD)
The purpose of this symposium is to provide a forum for presenting studies on the economics of food production and choice in a world in which social media and social networks have assumed a prominent role. The objective is to promote a better understanding of peer group influence on food consumption, and how social media and social networking affect food production and food choice decisions. Recognizing the role of social media in the broader food environment can help explain food choices that lead to unhealthy diets or the consumption of unsafe food. Understanding social media and social learning will help inform policies that use social concepts to control these, and other, food-related problems.
For more information please visit: http://www.aaea.org/meetings/2014-aaeaeaaecaes-joint-symposium
Questions? Contact the organizing committee at social.food.econ@gmail.com or the AAEA Business Office at info@aaea.org.
Renew Your AAEA Membership Dues for 2014
You can renew your AAEA membership for 2014 on the AAEA website (http://www.aaea.org/membership/) by downloading the pdf form or logging in to the My Account section to renew. Completing your renewal online saves time by filling out most of the information for you automatically.
Alternatively, if you prefer to renew using the paper form, be sure to keep an eye on your mailbox as paper forms will be sent out this month.
The benefits of your AAEA membership only last through the spring of 2014, so be sure to renew soon to ensure that you keep receiving services from AAEA throughout the upcoming year.
C-FARE Update
Save-the-Date Events!
C-FARE Choices Webinar on March 21 at 2:00 p.m. ET, Register Today!
The Choices Magazine theme in the 3rd Quarter of 2013 focused on water quality issues. C-FARE will host a webinar to highlight the Choices Magazine articles. Register for the webinar here.
Jon Brandt Public Policy Forum
C-FARE and AAEA will host the 1st Annual Jon Brandt Policy Forum in Washington, DC on Tuesday, April 29, 2014 from 1:30 p.m. – 4:00 p.m. ET. The forum – The Critical Role of Data in Increasing the United States' Competitive Edge – will include a keynote speaker, followed by an interactive panel discussion on the value of federal information and data in local, regional, national and international food and agricultural markets.
C-FARE DC Updates
C-FARE's 2013 Annual Report
On March 5, 2014, the Council on Food, Agricultural and Resource Economics (C-FARE) released its 2013 Annual Report online. The report highlights the organization's achievements and progress from January 1, 2013 to December 31, 2013. See the report here.
President's FY 2015 Budget Request released on March 4
To receive updated information on the FY2015 budget and appropriations processes, link to C-FARE on Facebook, Twitter, or at www.cfare.org.
Meet the new members of C-FARE's Board of Directors:
Mary Ahearn, C-FARE's new Vice-Chairwoman, just retired from ERS after more than 35 years of service in numerous positions ranging from researcher to research manager. She focused on farm financial and structure issues, linkages between agriculture and rural development, initiated the development of ERS' farm household program, and contributed to the development of several farm-level surveys. Mary intends to stay active in agricultural and resource economics, including by leveraging her knowledge to contribute to the activities of C-FARE and Choices magazine, as well as other policy-oriented activities.
Stephan J. Goetz, a new At-Large C-FARE Director, is a Professor of Agricultural and Regional Economics at Penn State University, where he also serves as Director of The Northeast Regional Center for Rural Development. His research focuses on the determinants and consequences of economic growth at the level of US counties, with a recent emphasis on applications of network science. Stephan joined the C-FARE Board because he believes that, in the increasingly competitive research funding environment, C-FARE's efforts to strengthen the national presence of the agricultural economics profession have never been more important.
C-FARE has five new directors this year. We will highlight the other directors in subsequent issues of the AAEA Exchange.
The Council on Food, Agricultural and Resource Economics (C-FARE)
C-FARE is a non-profit organization dedicated to strengthening the national presence of the agricultural economics profession. C-FARE's governing board includes prominent agricultural economists representing a wide range of public and private sector interests.
900 Second Street, NE Suite 205 Washington, DC 20002
www.cfare.org
Follow C-FARE on Facebook and Twitter!