President's Message
September 2015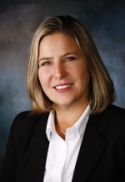 I hope that everyone enjoyed the 2015 AAEA & WAEA Joint Annual Meeting as much as I did! It was well attended and included a fantastic slate of invited and selected presentations.
At the meetings, the AAEA Executive Board met and discussed numerous issues and plans. Over the past two years, the Board has worked on a strategic plan and its implementation. A key part of this plan is an increased focus on communicating-out efforts. Within these efforts, we have differentiated strategies in media and government relations.
In terms of media relations, we recognize that the ability to communicate with the media and the general public has become increasingly valuable in recent years. At the same time, the rules of the game have changed. So, as part of our media relations efforts, we have hired Jay Saunders, as our Communications Manager, located in Milwaukee and employed by EDI, our association management company. As a media/public relations professional, 50% of Jay's time will be devoted to AAEA matters. His major objective will be to communicate the work of AAEA members to the public.
In the sphere of government relations, AAEA wishes to enhance the role of its members in informing federal policy making. However, most of us do not have easy access to the policy makers in Washington, DC. Last year, the Board established a Government Relations Committee that has been charged with defining the government relations scope of work on an on-going basis and developing measures for assessing the success of the work. The function of government relations will be performed on a contract basis by the Council on Food, Agricultural, and Resource Economics (C-FARE), which is located in Washington, DC. AAEA values its long affiliation with C-FARE and looks forward to a productive and sustainable future relationship. The terms of the relationship will be a bit different; AAEA, through its Government Relations Committee and input from membership, will set the agenda for what services it is contracting. Of course, there will be two-way communication with the talented leadership of C-FARE and the Government Relations Committee. This move to a contractual relationship with C-FARE allows them to pursue contracts for government relations services with other professional associations.
As part of our government relations efforts going forward, we—as an association—wish to identify a short list of "Priorities and Solutions," to discuss with policymakers. To do so, I call on you, the membership, both individual and through sections, to suggest which topics should be our focus. If you have ideas or suggestions, please send them to me (mccluskey@wsu.edu) or Brian Mondragòn Jones (bmjones@aaea.org).
Lastly, I encourage all members attending the ASSA meeting in San Francisco in January to go to AAEA sessions and show your support for your colleagues. Details about AAEA sessions can be found on AAEA's website. Hope to see you there.
Jill McCluskey
AAEA President