Government Relations Update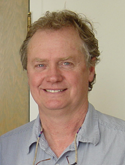 The Council on Food, Agricultural and Resource Economics (C-FARE) has a long history of service representing agricultural and applied economists in Washington, DC. We have also had a close relationship with AAEA. Last year, we entered into a series of dialogues about ways that we can enhance the community and the Association. C-FARE's strengths are our communication, contacts, and programming aimed at policymakers here in Washington. Our mission is to bring the work of agricultural and applied economists to decision makers or their staff in Washington. Our board discussed at length with AAEA leadership how we can bring AAEA closer into the DC policymaking community. The result is an annual contract in which a Government Relations Committee with AAEA will work with us building messaging and programming with the AAEA and CFARE brand on it. Our most recent first attempt was our Spring Jon Brandt Forum on Capitol Hill. This year's forum topic was "Strategies for Investing in Rural America." We would like to thank AAEA's leadership and its members for this closer relationship and allowing us an opportunity to bring the work of AAEA members to Washington.
Roger Coupal
C-FARE Board Chairman
---
Budget and Appropriations
Overall Budget and Appropriations Context
Federal spending was flat or declined in the past few years due to the stringent budget caps set in the 2011 Budget Control Act (PL 112-25). Under the Budget Control Act, discretionary spending measured as outlays grows by less than 2% between 2015 and 2018, after which it keeps pace with the projected 2.4% annual rate of increase in budget authority. The December 2013 budget agreement known as Ryan-Murray (PL 113-67) eased spending caps in fiscal year (FY) 2014 and FY 2015. This agreement is scheduled to end on October 1, 2015 (end of FY 2014).
As a result, the key component of this debate is how to deal with the discretionary spending caps created in the 2011 debt limit increase law. The Budget Control Act would reduce the deficit to $1.4 T by 2025, and the President's budgets would reduce the deficit to $1.8 T. As we observe the movement of the bills, any snags in the appropriations process increase the likelihood that another bipartisan agreement would need to be negotiated. So far, both chambers' committees on appropriations have adopted a fiscal 2016 spending blueprint, also known as the subcommittee 302(b)s (see subcommittee allocations below).
(In billions of dollars)

Fiscal 2014
Enacted

Fiscal 2015
Enacted

Obama Request
Fiscal 2016

House
Fiscal 2016

Senate Fiscal
2016

Agriculture

20.88

20.58

21.47

20.65

20.51

Interior‐Environment

30.06

30.42

32.21

30.17

30.01

Commerce‐Justice‐Science

51.6
50.1
52.05
51.38
51.07
FY16 Agriculture Appropriations and Budget

Early in the budget and appropriations process for agriculture, farm groups organized together to urge Congress not to reopen the four-year Farm Bill during the FY16 process. As a result, no action was taken to separate out authorizations at this time. After the release of the President's budget request, research-oriented coalitions submitted letters of support for research and data accounts. (See a summary of request for research and data programs here.) See a FY16 letter from the National Coalition for Food and Agriculture Research here and one from the Friends of Agricultural Research and Analysis (FASA) here. The appropriations staff members are writing the final bills for consideration in the subcommittees now that both chambers have adopted the 302(b) levels.
Science Authorization Bill
The America COMPETES Reauthorization Act of 2015 (H.R. 1806) was passed by the House of Representatives on May 20. The bill takes the same approach to renewing the authorization of the National Science Foundation as the FIRST Act did last year by separating out the funding authorization so that it is allocated by NSF directorate. This puts the Directorate for Social, Behavioral & Economic Sciences (SBE) at a disadvantage because of both the relative size (it is only 5% of the entire NSF budget) and the misconceptions that the public has about social sciences. H.R. 1806 effectively cuts the SBE Directorate by 45%. The Consortium of Social Science Associations has undertaken a grassroots campaign to protest against the reauthorization language. See COSSA's letter here. Follow @COSSADC on Twitter via #NOtoHR1806 #stand4science. The President has stated that he will veto the COMPETES Act as it is currently written.
On behalf of AAEA's Government Relations efforts, C-FARE is part of a group to increase the awareness that DC policymakers and the public have of social science. This effort is being organized in coordination with efforts by the National Academies of Science Division of Behavioral and Social Sciences and Education.
FY16 Commerce, Justice, and Science Appropriations and Budget
Unfortunately, threats to the National Science Foundation's SBE Directorate exist not only on the authorizing side but also in the House Appropriations Subcommittee for Commerce, Justice, and Science. The House of Representatives Commerce, Justice, and Science Appropriations passed its appropriations bill out of committee on May 20. The report language in the bill directs the NSF to ensure that the math, biophysical, computer, and engineering sciences receive "no less" than 70% of all of the funding in research and related activities. As a result, compared with FY15 levels, the implications of the report language, should it be retained all the way through the appropriations process, is that GEO and SBE Directorates would shoulder a cut, while the remainder of the NSF research and related activities are either flat funded or experience an increase. The actual cut amount is unknown, but sources state that it would be between 10 and 15%.
National Science Foundation Supports the Agricultural and Applied Economics Profession
NSF is increasingly funding SBE and cross-directorate initiatives that support the agricultural and applied economics sciences.
Please let us know if you've received funding from the NSF by emailing us at info@cfare.org, indicating the program, topic, and contact information.
What's in Store for FY17 Budgets?
The Executive Office of Management and Budget has indicated that federal departments should trim their FY17 requests by 5% in the annual White House spending blueprint.
---
C-FARE Events
DC Summer Intern Breakfast Briefing Series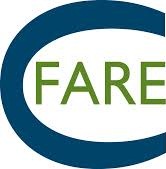 C-FARE invites students with an interest in economics who are interning in Washington, DC this summer to participate in our 2015 Summer Intern Breakfast Briefings. The briefing series focuses on how to navigate careers on Capitol Hill or at agencies and non-governmental organizations.
These briefings are designed to allow students to hear from professionals who have received a degree in agricultural, natural resources, or applied economics about their career paths and receive insight on potential classes to take and other details regarding the necessary background to succeed in Washington, DC. (*Please RSVP if you'd like to attend.) Thank you!
(Contact info@cfare.org with any questions. Locations TBA.)
Education and Outreach Webinars
Jon Brandt Public Policy Forum 2015
On Tuesday, April 14, with core funding from the AAEA Trust, C-FARE cosponsored a forum to explore "Strategies for Investing in Rural America". The forum took place in the U.S. House of Representatives Office Building and was followed by a reception outside of the U.S. Senate Office Buildings.
The 2015 Jon Brandt Public Policy Forum discussed economic opportunities afforded by the synergies among rural innovation, entrepreneurship, and infrastructure that contribute to more productive rural economies. The Forum speakers explored choices that boost the kind of growth in rural America that support U.S. economic vitality and competitiveness.
The 2015 Forum featured:
Keynote Speaker: Mary McBride, President of CoBank, CoBank's Strategies for Rural Investment
Agricultural Economist: Dr. Sarah Low, Economist of the Resource and Rural Economics Division, USDA Economic Research Service, Rural Innovation, Entrepreneurship, and Infrastructure: Perspectives from Applied Economics Research
Speaker Panel: Successful Strategies for Rural Development Outcomes, Moderated by Mike Adams of AgriTalk
Co sponsors included the AAEA Trust, Council on Food & Agricultural Resource Economics, USDA- Economic Research Service, National Rural Electric Cooperative Association, Regional Rural Development Centers, and CoBANK.

| | | |
| --- | --- | --- |
| | | |
| Dr. Parr Rosson describes some of the work that the Texas A&M University Department of Agricultural Economics does related to the Texas economy to House Agriculture Committee Chairman Mike Conaway. | Dr. Alison Davis connected with Congressman Andy Barr (R-KY) as part of AAEA's government relations activities connecting agricultural economics professionals to policymakers. | Former Chairman of the House Agriculture Committee and Oklahoma State University Agricultural Economics Department Alumni, Frank Lucas (R-OK) speaking to the Brandt Forum attendees. |

From left to right: Mike Adams, Mary McBride, Sarah Low, Representative Lucas (R-OK), Ranking Member Peterson (D-MN), Brian Whitacre, Chairman Conaway (R-TX), Alison Davis, Kerry Kelton, and Greg Wagner
1st Event in Agricultural and Rural Energy Economics Symposium Series, occurred in March 2015 in DC
The energy and environment solutions offered by the bioeconomy are somewhat understood, but the networks and collaborations needed for an effective transition from a fossil-fuel based economy remain subtle. With an eye toward future growth, the first session on the U.S. energy economy will assess the economic lessons learned, relating to bioenergy, bio-based products policy, and industry growth. We will hear from expert economists and industry leaders on critical issues and then take a deep-dive into an industry success story.
Speakers:
Panel Presentations on Markets, Growth Obstacles, Risks, and Policy Options for the Future - Moderated by Jim Lane, Biofuels Digest
Moderated Case-Study Panel on Aviation Fuels Successes - Moderated by Harry Baumes, USDA Office of the Chief Economist, Office of Energy Policy and New Uses
---
Reports
NRC Report Offers Guidance on Team Science
Team science, also known as multi-disciplinary or transdisciplinary science, is a process that universities are increasingly encouraging faculty to undertake. The National Research Council (NRC) appointed the Committee on the Science of Team Science, chaired by Nancy J. Cooke, Arizona State University, to conduct and release a consensus study to provide guidance for these science teams or groups. The study was funded by the National Science Foundation (NSF) and Elsevier. The final report was released on April 24.
Who are the winners and losers in "team science"? Do applied economics professionals have outcomes from team science that help them to excel in their career? We'd like to hear from you at info@cfare.org.
Leveraging Innovation to Feed the Future
The Chicago Council released a report on the role of research innovation in the agricultural sector. This report suggests that the "United States needs to double investments in agricultural and food research over the next 10 years to help meet these challenges. It can begin by taking the following actions:
Forge a new science of agriculture to increase productivity sustainably, nutritiously, and economically. Production must be increased while using fewer resources, improving nutrition, and providing solid incomes to food producers.
Build research capacity. Support for university and research institutions in developing countries is critical to innovations that work in the local context.
Bolster research on climate change. Research must focus on building resilience and addressing threats to the food system by climate change.
Expand nutrition-sensitive agricultural research. Nutrition should be a key priority of research to combat chronic malnutrition.
Reduce food waste. Innovations for reducing food waste are vital to help offset the production needed to meet increased demand.
Items above prepared by: Caron Gala