Obituary
George Louis Casler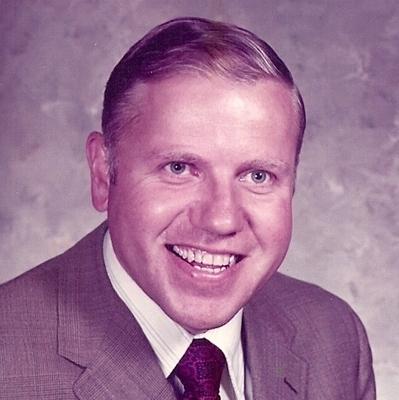 Ithaca - George Louis Casler, age 85 of 450 Savage Farm Drive, Ithaca, New York, died on June 12, 2015. George was born on September17, 1929 at Litchfield, Herkimer County, New York, the son of Charles B. And Nellie Donahoe Casler. He was raised on the family dairy farm. He graduated from West Winfield Central School (now Mt. Markham) in 1946 as Valedictorian of his class. He entered the College of Agriculture at Cornell where he was a member of Alpha Zeta honorary agricultural fraternity and graduated with a Bachelor of Science with distinction 1950. After Cornell, he farmed in Cortland and then Seneca County at Sheldrake where he met Patricia Hungerford and they were married in 1955. Pat and George celebrated their 50th anniversary in 2005 at the Sheldrake Point Vineyard which is located on the farm that they owned and operated early in their marriage and their 60th anniversary at Glenora Winery on March 19th, 2015.
After a back injury in 1958, George returned to Cornell and earned a Master's degree in Agricultural Economics in 1959. He worked as a farm management extension specialist at Cornell1959-62. In 1962, he entered Purdue University and was awarded a PhD in Agricultural Economics in 1966. He returned to Cornell in 1965 as Assistant Professor of Agricultural Economics and became a Professor in 1975. George was involved in teaching, research and extension. He was a leading member of a team of Cornell Agricultural Economists that won the Outstanding Extension Program award from the American Association of Agricultural Economics for an educational program on the Federal Dairy Buyout Program. At the time of his retirement from Cornell in 1995, he was presented with an Excellence Award by the New York State Association of County Agricultural Agents for his work in Farm Management Extension. George was a member of the American Association of Agricultural Economics (AAEA) and served on several regional and national committees related to the AAEA. He was a member of the Northeast and North Central farm management extension committees. He was co-author of a chapter in a book on nutrient pollution from run off from farmland. This book and a Cornell bulletin were translated into Japanese. He also co-authored a text book in 1977 with Richard Aplin and Cheryl P. Francis titled Capital Investment Analysis. For many years after, his former students would tell him how they used this resource all the time. For 18 years he worked with Accountants and Lawyers on the changes each year in farmers' income tax.
He was a lifetime member of the American Wine Society where he and Pat were involved in many of the national meetings. George was the chairman of the (Cayuga) chapter for many years. He was a member of City Club of Ithaca, a group of fellows who meet for lunch once a week. George served on the Corporation Board of Alpha Zeta fraternity and was a long term Treasurer. He also served two 3 year terms as treasurer of the Cornell College of Agriculture Charitable Trust which provides financial assistance to students in the college.
George is survived by his wife Patricia and sons William (Lynne Kohring) Casler of Cincinnati, Ohio, Donald (Barbara Flynn) Casler of Garden City, New York and Dale (Carol DiGiacomo) Casler of Ithaca. Three grandson, Donald Jr., Jack, and Michael. He is survived by three brothers Homer Casler of West Exeter, N.Y, Robert Casler ofNelliston, N.Y., and Richard Casler of Herkimer, N.Y. He was predeceased by his parents, three brothers, Fred, James and Stanley and by sister Ruth Casler Paddock and Doris Casler Wagner (James) of Fayetteville, N.Y.
A memorial service will be held at Kendal at Ithaca, 2230 Triphammer Road, Ithaca, N.Y., on July 25th at 2 p.m. Contributions can be made to the United Way of Tompkins County, Cals Charitable Trust or the charity of one's choice.