C-FARE Update
Appropriations and Budget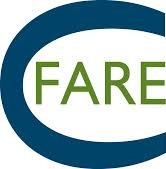 FY 2015 - The House (219-206) and Senate (56-40) of the last Congress narrowly passed a sweeping $1.1 billion omnibus spending measure (HR 83) in December to avert a government shutdown. The Consolidated and Further Continuing Appropriations Act, 2015 was signed by President Obama mid-December.
FY 2015 Appropriation Table

It appears that NASS and ERS have relative increases in FY 15 appropriations compared to FY 14. However, FY15 includes a transfer of responsibility from the General Services Administration (GSA) to each agency for administrative and lease programs previously managed by GSA via USDA administrative offices.
FY 2016 – The President will release the White House budget request for 2016 in early February. We will report on the contents mid-February.
DC Activities and Coalitions
NRC Report Webinar - Spurring Innovation in Food and Agriculture: A Review of the USDA Agriculture and Food Research Initiative Program – January 9
The NRC will be hosting a webinar on Friday, January 9, 2015 from 9:30-11:30am EST. There will be a presentation from the committee and reaction from USDA-NIFA Director, Dr. Sonny Ramaswamy, followed by your questions. If you are interested in joining the webinar, please register here: http://www.surveygizmo.com/s3/1939885/Registration-AFRI-January-9-Webinar. If you have any questions about the webinar, please contact Jenna Briscoe (jbriscoe@nas.edu).
Webinar- The Economics of Food Waste in the Contemporary Marketplace - January 14
Food waste occurs when edible food is thrown out at the retail, restaurant, or household level. Supermarkets and other food retailers discard edible foods that are discolored or oddly shaped, whose properties are unappealing to the consumer. The quantity of edible food that is lost in the U.S. is not insignificant; 31% or 133 billion pounds of the 430 billion pounds of the available food supply at the retail and consumer levels went un-eaten in 2010. The value of this food loss is estimated to be about $161.6 billion with about 1,249 calories lost per US citizen, per day in 2010. Experts will describe the work being done to estimate the amount of food waste in the United States and evaluate the costs, trade-offs, infrastructure and networks needed to understand and ameliorate food waste. The webinar will start at 3 PM ET. Participants can attend in person at 355 E Street, SW, Washington, DC 20024 in Training Room 10 on 3rd Floor. Please RSVP to info@cfare.org. Online registration for webinar: https://attendee.gotowebinar.com/register/3521008229035689986.
Webinar Speakers
Dr. Jean Buzby - Chief of Diet, Safety, & Health Econ. in Food Econ., USDA ERS
Dr. Rosetta Newsome, CFS - Director, Science and Policy Initiatives, IFT
Tiffany P. Kollar, JD - Office of Resource Conservation and Recover, US EPA
Webinar - Cooperatives in Your Community' Teaching Module Webinar for Educators - January 15
C-FARE released "Cooperatives in Your Community", a set of teaching modules for high school students about the economics of cooperatives. The teaching modules are hosted on the Council for Economic Education's (CEE) EconEdLink website. C-FARE received technical support from the CEE, a world leader in economic and financial education for K-12 students. The CEE is a supporting partner and provided technical assistance via peer review. The CHS Foundation, a charitable organization that supports giving on behalf of CHS Inc., the nation's leading cooperative, owned by farmers, ranchers and co-ops, provided support essential for project success. The teaching modules cover two themes in cooperatives education—consumer cooperatives and agricultural cooperatives. Teachers are invited to participate in a webinar on the modules on January 15 at 4 PM ET. Interested educators should sign up here.
Founder Meeting - Friends of Agricultural Statistics and Analysis – January 28 at 11 am ET
The Council on Food, Agricultural and Resource Economics (C-FARE) and the Council of Professional Associations on Federal Statistics (COPAFS) are partnering with interested organizations to establish a "Friends of Agricultural Statistics and Analysis", also known as FASA, to support continued maintenance and growth of the resources to support knowledge and information from agricultural, food, and resource statistics and analysis. FASA will serve as a forum for stakeholders who depend upon on the reliable production of timely, accurate, objective food, agricultural, rural economy and resource statistics and of market information. For more information, please visit: http://www.cfare.org/dc-updates/fasa or contact info@cfare.org.
USDA Agricultural Outlook Forum - Smart Agriculture in the 21st Century – February 19-20
Please view the full program here: http://www.usda.gov/oce/forum/program_preview.pdf.
Visits Day – Climate Science Day - February 10-11
The Climate Science Coalition is holding its annual Climate Science Day event on February 10-11, 2015. The event hosts physical, biological, and social scientists from across the nation to discuss the research that they are doing on climate science. The Climate Science Coalition hosts communications trainings for participants on February 10, followed by a day of Capitol Hill visits in interdisciplinary teams on February 11. The event does not aim to advance legislation; rather it is geared towards opening the lines of communication between scientists and their legislators. In some cases, scientists meet with their members and/or specific committee staff. Members associations of the Coalition arrange the congressional meetings for scientists attending. Please email info@cfare.org by January 15 if you'd like to attend or nominate someone else to attend. C-FARE will facilitate your participation and set up visits/assemble materials to make your time spent in DC a valuable experience.
Visits Day - COSSA Annual Meeting & Advocacy Day - March 9-10
The COSSA Annual Meeting and inaugural Social and Behavioral Science Advocacy Day will be held in Washington, DC on March 9-10, 2015. The meeting will feature presentations from federal agency leaders and other officials and will provide an excellent opportunity to network with others from throughout the social and behavioral science research community. Additional details, including registration information, will be available in early 2015. Please contact C-FARE (info@cfare.org) if you are interested in participating.
Nominations and Opportunities
2015 Charles Valentine Riley Memorial Lecture – Deadline: January 15
AAAS is currently inviting nominations for the 2015 Charles Valentine Riley Memorial Lecture (to be held next summer at the AAAS headquarters). A nominee should be someone who is or has been working at the forefront of a pressing issue at the nexus of agriculture and society. He or she should have made outstanding scientific contributions and/or significant policy accomplishments related to research and innovation in agriculture with demonstrated societal impact. Additional information on the nomination process and on past lectures is available at http://www.aaas.org/page/riley-lecture. To submit nominations, please email Caron Gala of C-FARE by January 10. C-FARE will submit nomination packages to AAAS by Jan 15.
Student Opportunity - Global Food Security Next Generation Delegation – Deadline: January 15
The Chicago Council on Global Affairs is accepting applications from students to participate in the Global Food Security Symposium 2015 Next Generation Delegation. Convened annually by The Chicago Council, the Global Food Security Symposium discusses the US government and the international community's progress on addressing global food and nutrition security. The Next Generation Delegation program was launched in 2013 to provide an opportunity for promising students to engage in symposium discussions and to interact with policy, civil society, and business leaders working on agriculture, food, and nutrition issues. The Global Food Security Symposium 2015 will focus on food systems for improved health. The Symposium is an invitation-only event which will be held on April 16, 2015, in Washington, DC.
Students must be at the graduate or advanced undergraduate (third or fourth year) level studying agriculture and food policy; business; agricultural development; public policy and administration; agricultural science; nutrition; or other related science, technology, engineering, and math disciplines and must plan to enter the agriculture and food sector upon graduation. Interested applicants should email the application package to the nextgendelegation@thechicagocouncil.org
2015 Borlaug CAST Communication Award – Deadline: February 2
Nominations are now open for the 2015 Borlaug CAST Communication Award, an honor that recognizes professionals actively working in the agricultural, environmental, or food sectors who are promoting agricultural science in the public policy arena. This award has become an influential component in the efforts to keep agricultural issues and programs in the public eye and in front of national and world policymakers. Please send nomination suggestions to C-FARE at info@cfare.org by January 21.
The Food, Agriculture, Natural Resources, and Human Sciences Education and Literacy Initiative through the Agriculture and Food Research Initiative (AFRI) – Deadline: February 11
The U.S. Department of Agriculture's (USDA) National Institute of Food and Agriculture (NIFA) today announced the availability of more than $15 million for fellowships to train and develop the next generation of scientists who will lead agriculture into the future by solving current and future challenges facing society. NIFA will support pre- and post-doctoral fellowships, and for the first time, undergraduate fellowships. The goal of the program is to support the intellectual talent needed to meet the challenges facing the nation's agriculture, natural resource and food systems, which require innovative approaches in research, education, and extension. Applications for the pre- and post-doctoral fellows are due on February 11, 2015. Letters of intent for the undergraduate fellowships are due on February 18, 2015, with full applications due May 6, 2015.
If you have information or events to include in the C-FARE update, please send them to info@cfare.org.