July 2022 Issue 15
AAEA News
2022 AAEA Annual Meeting
Anaheim, CA
We look forward to seeing everyone at the 2022 AAEA Annual Meeting, which will take place from July 31-August 2 at the Marriott Anaheim in Anaheim, CA.
Download the mobile app and gain access to the meeting platform. Zooms for all sessions can be found in the platform like the image to the right (circled in pink). Please view Zoom instructions for the virtual aspect of the annual meeting here. In case you missed it, you can also review the last minute details in last week's issue of Anaheim On Demand.
Please contact the AAEA Business Office at info@aaea.org or (414) 918-3190 with any questions.
Read more>>
Register for the 2022 Employment Center
Registration is now open for the 2022 Employment Center taking place Monday, August 1, during the 2022 AAEA Annual Meeting in Anaheim, CA. The Employment Center offers a great opportunity for highly qualified candidates to connect with a number of employers during the Joint Annual Meeting. This year's Employment Center features a simplified registration and posting process that is integrated into the AAEA Job Board. Applicant registration is FREE.
For more information, please visit the online Employment Center. If you have any questions please feel free to contact Samantha Bilgrien. We hope to see you in Anaheim!
Upcoming Workshop: Using Scanner Data for Food Economics Research
Resources and Approaches for New and Advanced Researchers
Dates: August 3-4, 2022 (immediately following the AAEA meetings)
Location: Hilton Hotel, Anaheim, CA with the option to attend virtually
AETR Call for Papers
Special Issue on Educational Materials About Industry and Market Developments
Applied Economics and Teaching Resources is calling for manuscripts that fit into Extension Education, Case Studies, and Interdisciplinary Narratives relating to innovative and impactful ways of:
Communicating industry and market developments,
Evaluating government and private programmatic impacts and delivery, and
Training and learning methodologies in industry and non-governmental organizations.
Choices Magazine Call for Articles
Choices Themes, Single Articles, and Data Visualizations
The AAEA welcomes proposals for themes, and data visualizations and individual articles to be published in Choices Magazine.
Choices, a free, online-only publication, is the principal outreach vehicle of the Agricultural & Applied Economics Association (AAEA). Choices articles broadly communicate the results of quality economic analysis applied to issues and challenges faced by public and private sector decision makers in ways that enhance public understanding of and appreciation for the work of agricultural economists.
Read more>>
Government Relations & Washington Update
July 2022
House Passes 6 Bill Appropriations Package
On July 20th, the House of Representatives passed H.R. 8294, a package of six fiscal year 2023 federal funding bills, on a 220 to 207 vote. The six-bill package consists of the 2023 Transportation, and Housing and Urban Development, and Related Agencies; Agriculture, Rural Development, Food and Drug Administration, and Related Agencies; Energy and Water Development, and Related Agencies; Financial Services and General Government; Interior, Environment, and Related Agencies; and Military Construction, Veterans Affairs, and Related Agencies funding bills.
Read more>>
People Section
University of California, Davis
IFPRI
University of Idaho
University of Minnesota
University of Missouri
University of Nebraska-Lincoln
Texas A&M University
Texas Tech University
Washington State University
West Virginia University
Obituary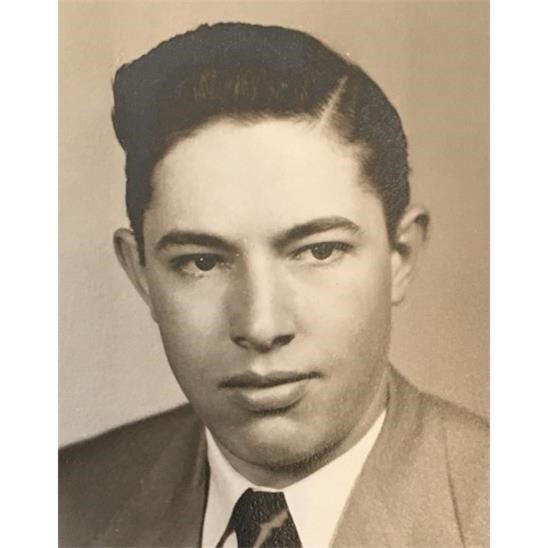 Richard Glenn Heifner
1934-2022
Richard Glenn Heifner was born on his grandfather's farm five miles east of Greenfield, Iowa on January 9, 1934. He grew up on his father's farm three and one-half miles north and two miles east of Greenfield. Richard and his sister, Ramona, attended the one-room school, Grove No. 8 at the southeast corner of their dad's farm. Based on their eighth-grade examination scores, Richard and two other Adair County eighth-grade students competed in and won the Iowa State Fair Quiz Derby in 1948. Richard was valedictorian of his Greenfield High School class in 1952. He studied agricultural education at Iowa State College graduating in 1956 as high scholarship student in the Division of Agriculture.
Read more>>
Other News
Food Distribution Research Society
The Food Distribution Research Society invites submissions of Research Reports, Research Updates, and Outreach Writing for its 2022 Annual Conference. The Annual Conference will be held concurrently with the National Agricultural Marketing Summit in Pensacola, FL from October 22-25, 2022. For more information, please visit the FDRS website: https://www.fdrsinc.org/
---
---
AAEA is releasing "Members in the News" emails to the membership. If you find a State, National or International stories about an AAEA Member, please send a link of the story to Jessica Weister at JWeister@aaea.org or info@aaea.org.
What research and topics are you working on? Want to be an expert source for journalists working on a story? We want to hear from you. Contact Allison Ware in the AAEA Business Office via email, aware@aaea.org.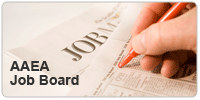 Sign up for listserv emails regarding
new positions HERE.
Anti-Harassment and Code of Conduct Policy
AAEA is committed to the fair, ethical treatment of all of its members and all other individuals participating in AAEA activities or activities connected with, or related to, AAEA activities, while providing an atmosphere that promotes a variety of research, teaching and extension/outreach activities. The AAEA has zero tolerance for, and prohibits any type of, discrimination or harassment, including sexual harassment, within the organization, at professional meetings, in the field, or anywhere professional activities are conducted under the aegis of the AAEA. View the Policy.