President Column
May 2017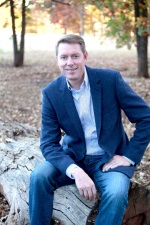 Let me begin by thanking everyone who took the time to vote in the 2017 AAEA Elections. Kudos to the nominating committee. They pulled together an outstanding set of candidates. Congratulations to David Zilberman from the University of California, Berkeley who was elected incoming President-Elect and to our newly elected incoming directors, Kathy Baylis from the University of Illinois at Urbana-Champaign and Norbert Wilson from Tufts University. I'm excited to work with David, Kathy, and Norbert over the next year.
The 2017 AAEA Annual Meeting in Chicago is just around the corner, and we have been preparing in earnest to make this one of the best meetings yet. The meetings are an excellent opportunity to learn from each other, see old friends, and make new ones as well. If you haven't already done so, now is the time to register and secure hotel reservations.
We last met in Chicago for an annual meeting sixteen years ago. Bruce Gardner was the AAEA President, Jean Kinsey gave the Presidential Address, and I was a young assistant professor, merely a year out of graduate school. My younger self would have been incredulous at the prospect of one day being AAEA President. I owe a great deal to AAEA and its members for the opportunities for professional development and growth. There are many opportunities for you to get engaged at the meeting as well. Be sure to: plan on attending a section meeting on Sunday; run for a section office; volunteer for a committee; attend the reunions and receptions; try to learn something new; and most importantly, have fun!
A great way to learn what's happening at the meetings is to download the meeting app. The app will help you access the annual meeting schedule, customize your agenda with personal appointments, quickly find a meeting room using interactive maps, and network by seeing who is attending and share contact information with other attendees. One of the changes you'll see is a return of a second night of reunions; they're now on Sunday and Monday nights.
The meetings are book-ended by two outstanding speakers. The meetings officially kick off Sunday night with Charles Plott, the William D. Hacker Professor of Economics and Political Science at the California Institute of Technology, giving the Keynote Address. Plott is a pioneer in the field of experimental economics and political science, and he made numerous seminal contributions to the fields. One of the last official events of the meeting is the Galbraith Forum, which will be given Tuesday night by Dan Ariely, the James B. Duke Professor of Psychology and Behavioral Economics at Duke University. Dan is one of the key players in the emerging field of behavioral economics and is author of the popular book Predictably Irrational. I am excited to hear what perspectives these outstanding scholars share in common and, perhaps more interestingly, where they differ.
Our other Plenary Speakers include Scott Swinton's Presidential Address on Monday morning and Julian Alston's Fellow's Address on Tuesday morning. Despite the early morning start time, these are "don't miss" events. This year, there are four invited paper sessions; two dealing with biofuel policies and two related to behavioral economics and consumer choice. In addition, there are more than 400 papers being presented as part of Invited Paper and Selected Paper sessions, along with 84 Organized Symposia and Track Sessions. On top of that are another 300 posters. Also new this year, Poster Presentations and Receptions will take place on Monday and Tuesday. A different group of posters will be displayed each day. It is a shame that time will only allow seeing only a fraction of the great work by our members.
I hope you will take time on Monday evening to honor and cheer on our colleagues at the 2017 AAEA Annual Awards and Fellows Recognition Ceremony. Join me in congratulating this year's slate of AAEA Fellows: Philip Garcia, Harry M. Kaiser, Mario J. Miranda, Damona Doye, and Robert J. Myers.
I look forward to seeing you in Chicago!
Jayson L. Lusk
AAEA President