President Column March 2017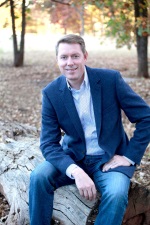 A lot is happening with the AAEA. Although the summer meetings are still a few months away, we have already begun to schedule invited papers, organized symposia, and selected papers. I'm pleased to announce that we have an outstanding set of plenary speakers for the 2017 AAEA Annual Meeting in Chicago. Charles Plott, one of the pioneers of experimental economics and political science, will kick off the meetings with the keynote address and Dan Ariely, author of Predictable Irrational, will end the meetings by giving the Galbraith Lecture. And, back by popular demand is an additional night to network at Reunions/Receptions.
I'm also pleased to welcome two new AJAE editors: Tim Richards from Arizona State University and Terry Hurley from University of Minnesota. Tim and Terry will join Tim Beatty and Travis Lybbert from University of California, Davis to round out the AJAE editor team. Thanks to James Vercammen and JunJie Wu for their hard work and service as outgoing editors.
Speaking of editors, the AAEA board will soon consider applications for a new AEPP editor. It's not too late to send in an application or make a suggestion.
Registration is officially open for the 2017 Early Career Professionals' Workshop, which will be held in Vail Colorado on May 31 and June 1, 2017. This is a great opportunity for early career professionals to learn about publishing, grant writing, teaching, extension, and more from some of the luminaries in the profession, and to expand their network by meeting other early career professionals.
The AAEA's joint effort with ERS and C-FARE to identify priorities and solutions for the association is well underway. Craig Gundersen is coordinating a special issue of the AEPP to delve into the issues, and we anticipate unveiling the results of the effort in a few weeks in Washington D.C. Thanks to Caron Gala, Gene Nelson, and Jill McCluskey for leading this important effort.
Jayson Lusk
AAEA President