November 2023, Issue 23
AAEA Deadlines

November 30, 2023

Pre & Post-conference Workshops

December 3, 2023

Track Sessions
Case Studies
Invited Papers

December 31, 2023

January 14, 2024

Selected Presentations: Papers and Posters
Organized Symposia
President's Column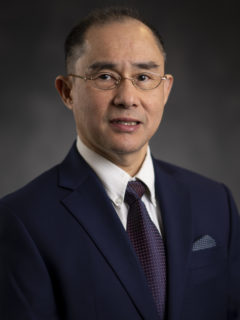 November 2023
We will have a good slate of sessions at the ASSA meetings in San Antonio on January 5-7, 2024. Upon the recommendation of the TW Schultz Committee, we invited Jeff Wooldridge of Michigan State University as the TW Schultz Memorial Lecture and Awardee. Jeff Wooldridge is a University Distinguished Professor of Economics at Michigan State University and a Fellow of the Econometrics Society. His TW Schultz lecture will be held on Friday, January 5, 2024 (typically starts at 6 pm) in San Antonio. The title of his lecture is "Regression-Based Strategies for Heterogeneous Treatment Effects with Staggered Interventions." This would be of great interest to those interested in causal inference work. Jeff has more recently been working on extensions to two-way fixed effects. Lately, he has also been able to develop a framework that allows various estimators with extra cross-sectional controls or time period controls.
Read more>>
AAEA News
Open Calls
November 30, 2023
December 3, 2023
January 14, 2024
Special Issue: Artificial Intelligence and Data Analytics Use in the Classroom and Academy
Applied Economics and Teaching Resources is calling for manuscripts about use of artificial intelligence (AI) and data analytics in undergraduate and graduate education in the classroom and across the academy. Submissions of case studies, teaching and extension scholarship and research, educational innovations and methods, extension education innovations and methods, and commentaries about use of artificial intelligence, including use of large language models (LLMs) and platforms, such as ChatGPT, Bing AI, Bard, amongst other, and data analytics in undergraduate and graduate education, extension education, and other learning venues in institutions of higher learning. This special issue is open to a wide array of topics related to artificial intelligence and data analytics across the agricultural and applied economics and agribusiness and management economics disciplines. Topics may include but are not limited to innovative use of AI and data analytics in the classroom; innovative data analytic teaching modules and teaching case studies; teaching case studies about the impact of AI on agriculture, the agricultural industry and society; ethical and academic concerning the use of AI in the academy; assessments of AI for different learning outcomes and tasks; and use of AI and data analytics in extension education programming.
Read more>>
Other News
Gund Institute Funded PhD Opportunities
The Gund Institute for Environment at the University of Vermont (UVM) seeks exceptional PhD applicants to start Fall 2024 and conduct interdisciplinary research on global environmental challenges. Applications are due January 15, 2024.
Read more>>
28th ICABR Conference
Call for Abstract Submissions
Innovation, Agricultural Productivity and Sustainability of the Bioeconomy
In 2021, the Organization for Economic Cooperation and Development released their report Making Better Policies for Food Systems, which documented that since 1960, global food production increased 390%, while the amount of land used to produce food increased by 10% and food systems account for 21-37% of GHG emissions. The OECD went on to say that agriculture is facing the triple challenge of providing adequate, affordable, safe and nutritious food for the growing population, providing livelihoods all along the food value chain and doing so while increasing the sector's sustainability and contributing to combatting climate change. Meeting these challenges will require innovations that improve crop productivity, as well as contributing to a circular bioeconomy.
Read more>>
2024 NAREA Conference
June 9 – 11, 2024 | Rehoboth Beach, Delaware
Program Committee: Chair and President-Elect Donna Ramirez Harrington (University of Vermont, donna.ramirez-harrington@uvm.edu), and Selected Paper Committee Chair Christina McGranaghan (University of Delaware cmcgran@udel.edu).
NAREA invites abstracts for selected papers and posters to be presented at its 2024 Annual Meeting to be held in Rehoboth Beach, DE. We welcome submissions in all areas of resource, environmental, and agricultural economics and encourage submissions from a diversity of scholars—faculty, post-docs, students and other professionals— and especially from those who are under-represented in the economics profession.
Where to Submit: Abstracts for the annual meeting should be submitted through NAREA's Annual Meeting submission system
Individual Selected Papers and Posters: Submission Deadline: February 10, 2024
Read more>>
2024 NAREA Annual Meeting Post-Conference Workshop
Measuring and Enhancing Resilience of United States Rural Communities in the Context of Climate Variability
June 11 – 12, 2024 | Rehoboth Beach, Delaware
Organizers: Laura Paul (USDA ERS, laura.paul@usda.gov) and Jonathan Malacarne (University of Maine, jonathan.malacarne@maine.edu)
Theme: Resilience describes the ability of an individual or community to anticipate, absorb, and recover from a negative shock. This workshop is motivated by the need to better understand the implications of increasing climate variability for the resilience of communities in the United States, acknowledging that implications can be either direct, such as the impacts of negative shock events on individuals and communities where they occur, or indirect, such as impacts on communities connected or adjacent to those experiencing shocks.
Read more>>
68th Annual Conference of the Australasian Agricultural & Resource Economics Society
Date: February 6-9, 2024
Venue: Australian National University Campus, Canberra, Australia
Description: Theme: Grand Challenges at the Frontier of Applied Economics
The Australasian Agricultural and Resource Economics Society (AARES) is the pre-eminent organisation promoting applied economics research and policy engagement in agricultural and resources industries including, agribusiness, food systems, and the environment. Our journal, the Australian Journal of Agricultural and Resource Economics (AJARE) publishes original, high-quality, and interdisciplinary research and policy analysis pertaining to agriculture, the environment and natural resources.
Read more>>
---
AAEA is releasing "Members in the News" emails to the membership. If you find a State, National or International stories about an AAEA Member, please send a link of the story to Austin Sparbel at asparbel@aaea.org or info@aaea.org.
What research and topics are you working on? Want to be an expert source for journalists working on a story? We want to hear from you. Contact Allison Ware in the AAEA Business Office via email, aware@aaea.org.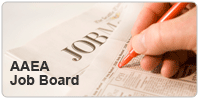 Sign up for listserv emails regarding
new positions HERE.
Anti-Harassment and Code of Conduct Policy
AAEA is committed to the fair, ethical treatment of all of its members and all other individuals participating in AAEA activities or activities connected with, or related to, AAEA activities, while providing an atmosphere that promotes a variety of research, teaching and extension/outreach activities. The AAEA has zero tolerance for, and prohibits any type of, discrimination or harassment, including sexual harassment, within the organization, at professional meetings, in the field, or anywhere professional activities are conducted under the aegis of the AAEA. View the Policy.