President's Column
November 2018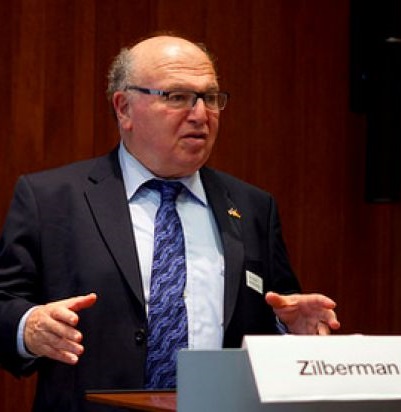 This fall, I started to understand some of the challenges of running the association and I really appreciate the work of the main office and previous presidents. It is quite a challenge. My term is short and the pace is fast. We already started to plan the annual meeting. The annual meeting website is being constantly updated. One of our challenges is to build a community and to help our members enhance their skills. Fortunately, we have the resources to establish several mentoring activities and we hope that some of you will respond for the call for proposals for the mentoring and coaching initiatives. Furthermore, the mentorship committee is planning an early career professional program for individuals in applied economics research positions in both academic and non-academic careers, and I encourage some of our young members to take advantage of it. The mentorship committee is also planning a symposium on developing multidisciplinary leaders that will be in mid-June 2019 and will take place at the Friedman School of Nutrition Science Policy at Tufts University. We will provide you with more information as it is available.
We are proud of our journals and thank the editors for their excellent service to the profession. I am glad that the impact factor of the AJAE that was below two for many years and has increased to 2.457. However, the demanding editorial assignments are rotating and we are looking for new editorship applicants. I really appreciate the high rigor that characterizes the AJAE and has made the premier scholarly journal in our discipline. The editors of AEPP are pursuing a creative strategy to establish a leading position to introduce creative perspectives and policy frameworks and new knowledge on Applied Economics. For us, lifelong learning is a reality and the AEPP is essential in keeping abreast and helping us to reinvent ourselves.
I have always been a big fan of Choices, which is our main vehicle to communicate with policy makers, as well non-economists. I enjoyed contributing to Choices in the past and I've used materials in my undergraduate classes when possible. I'm especially excited about our new online publication, Applied Economics Teaching Resources and inspired the vision of Jason Bergtold, its editor. I encourage you to submit case studies and papers about classroom and extension education to this journal. We have a nice portfolio of journals, and I hope that the transition of AJAE and AEPP from Oxford University Press to John Wiley & Sons, Inc. will be smooth. I also hope to add another journal to our portfolio.
As you know we are concerned with the proposal to relocate ERS outside of Washington, D.C. and the threat to its integrity. Caron Gala has been hired to represent us in Washington and helps us to express our opinions in various forms to the Administration and Congress. AAEA doesn't take a political stance but we feel that it's our responsibility to advocate for Economic Research support and argue for changes that will help our members and the profession to be more effective and productive.
One of our best traditions that has been neglected in recent years was to establish appreciation clubs for distinguished members. I hope to renew this tradition as we approach the end of the year, we will encourage departments and individuals to come with ideas to establish new appreciation clubs. These virtual clubs allow us to appreciate the achievements of our members and provide resources to the AAEA Trust. You can submit proposals for the AAEA trust here.
The last few months have been troubling because of rising hostilities and violence. The board and the AAEA staff share the pain of our Past President, Jill McCluskey who lost her daughter, Lauren. You can donate on behalf of the Lauren McCluskey Memorial Fund for student athletes in track and field, https://giving.utah.edu/lauren-mccluskey/or the Whitman County Humane Society https://www.whitmanpets.org/how-to-help/donate/monetary-donation.html.
David Zilberman
AAEA President