Coming to the Minneapolis Meeting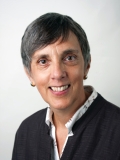 Renowned Plenary Speakers
Expect a fantastic set of plenary speakers in Minneapolis this July! Our Keynote Speaker on Sunday night is Brian Wansink from Cornell University. His thinking, research, and public policy work at the intersection of behavioral economics and nutrition will kick off the meeting. On Monday morning, Barry Goodwin of the University of North Carolina will deliver the Presidential Address. Then on Tuesday morning, Kathy Segerson of the University of Connecticut will make the Fellows Address, focusing on how differences in individual and group behavior influence research and public policy. Finally, on Tuesday at 6:00 p.m., the Galbraith Forum Committee, chaired by Tom Wahl, is pleased to announce that Jean Tirole of the Institut d'Economie Industrielle will present the 2014 Galbraith Lecture. I look forward to hearing these speakers with you and to the conversations these speakers start.
AAEA Meeting Goes More Online & Green
For the Minneapolis meeting, we are expanding our AAEA online and green profile. The meeting app was so popular in DC in 2013 that we're creating an updated app for the 2014 meeting. Based on the feedback we received, we're working with our vendor to make changes to the app that improve upon last year's experience. These include better searchability of speaker listings, better maps, and improved connectivity. We have contracted with our hotel for free Wi-Fi throughout the meeting venues to facilitate your use of the app and support a great meeting experience. We expect that many of you will want to not have or carry a paper program so we'll be asking you at the registration desk if you would like a paper program—please plan to go paperless if it meets your needs.
The AAEA Culture of Engagement—Joining a Standing Committee
Our AAEA Committees develop ideas, organize programs, analyze and give feedback, and carry out other important functions of our organization. This issue of The Exchange includes a call for you to express an interest in joining one or more of these committees. Please consider doing so. Barry Goodwin will be using your expressions of interest in his process of appointing Committees for 2014-2015.
AAEA Symposia and Other Events
Social Networks, Social Media and the Economics of Food Symposium in Montreal, May 28-30, 2014
This AAEA/EAAE/CAES Joint Symposium is coming up in late May and will feature research on and conversation about the economics of food production and choice in a world in which social media and social networks have assumed a prominent role. I encourage you to attend. Early registration ends March 31, followed by regular registration (http://www.aaea.org/meetings/2014-aaeaeaaecaes-joint-symposium). As always, the papers from this and all previous AAEA Symposia are available online at AgEcon Search (http://ageconsearch.umn.edu/handle/43165).
Growth of AAEA Symposia and Other Events
Planning for and use of AAEA Symposia and other sponsored events is taking off! The Extension Section has organized a second symposium in their series. This one focuses on Crop Insurance and the 2014 Farm Bill and will be held in Louisville on October 8-9, 2014 (http://www.aaea.org/meetings/crop-insurance-and-the-2014-farm-bill-symposium). Abstract submission is open until April 22. The AAEA Board has also approved a Symposia on Consumer Behavior in a Changing World: Food, Culture, and Society to be held in Naples, Italy on March 25-27, 2015. We're also happy to announce AAEA endorsement of two other events: a symposium at IAMO Forum 2014 co-organized by the International Section and IATRC and a pre-conference symposium organized by the COSBAE Section that will precede the Caribbean Food Crop Society's annual conference. AAEA wants to increase our service in facilitating symposia and promoting other events in collaboration with Sections, Regional Committees, and other groups of AAEA Members. Please contact me at caswell@umass.edu to discuss this opportunity further.
Julie Caswell
AAEA President