January 2014
The AAEA Culture of Engagement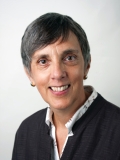 The leading benefit we all look to AAEA for is to participate in the AAEA Culture of Engagement. Through engaging with AAEA, we receive timely and insightful feedback on our work, learn about cutting edge work by others, and network with colleagues and friends, old and new. Building on our AAEA Culture of Engagement is a top priority for us. The AAEA Board is excited to introduce three initiatives below that build on our culture.
Networking Sunday—This Year it is July 27 in Minneapolis!
Networking Sunday recognizes the growing role of our Sunday program as a networking venue. Plan to arrive in Minneapolis by Saturday, July 26 in order to take full advantage of Networking Sunday! Many of you may want to arrive earlier to participate in pre-conference and mentoring workshops on Saturday.
Networking Sunday is packed with:
Section Business Meetings—allow you to meet other AAEA members with similar interests (see http://www.aaea.org/membership/sections) and help shape plans for the Section for the upcoming year.
Committee Meetings—AAEA members meet face-to-face to work on and shape important issues facing the AAEA.
Setting Up your Poster for the Sunday Evening Poster Reception
Early Career Professional Networking Reception
Section Receptions
First Rounds of Academic Bowl
First Rounds of Graduate Student Case Study Competition
First Rounds of the Graduate Student Extension Competition
Time to Meet with Colleagues to Plan Work
All this leads into the Keynote Address at 6:00 p.m. followed by our Poster Reception and the Welcome Reception. Please build Networking Sunday into your meeting plans and encourage your colleagues and students to do so, too!
Selected Papers Culture of Engagement
Obtaining great feedback on on-going work is what Selected Paper sessions are all about. In Minneapolis, we will have 108 Selected Paper sessions, with over 400 papers presented! To continue to build our culture of engagement, we will be asking all participants and attendees of these sessions to be very actively engaged in the conversation that takes place in each session. We want to encourage interaction and discussion in all our sessions rather than only presentation. Read more>>