Thomas Jayne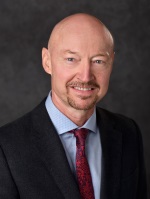 Thom Jayne is University Foundation Professor of Agricultural, Food, and Resource Economics at Michigan State University. Jayne is one of the most influential agricultural economists working on African development issues. His work combines incisive scholarship, a commitment to informing mainstream audiences, mentoring, and institution building. His articles have broad inter-disciplinary appeal, are widely quoted in the mainstream media, and are utilized extensively in policy discourse. Over the past decade, Jayne and his team have received six research excellence awards from various professional and academic organizations, including the 2009 Outstanding Article Award in Agricultural Economics and the 2017 Bruce Gardner Memorial Prize for Applied Policy Analysis.
Jayne's academic contributions have focused on four topics: grain market reform programs, input subsidy programs, the effects of AIDS-related adult mortality on African agriculture, and the transformation of African agri-food systems. He was instrumental in pioneering the collection of nationwide household panel survey data in Africa, starting in the mid-1990s, which has now been widely replicated by many others. Analyses of that data by Jayne and his colleagues were the first to show that, contrary to conventional wisdom, most rural African households were consistently buyers of grain rather than sellers and were often adversely affected by policies that elevated food prices. His work on government intervention in grain markets was among the first to provide the counterintuitive evidence that government operations that were intended to stabilize food markets in fact often destabilized them. Jayne's seminal work on input subsidy programs in Africa showed that they tended to crowd out private fertilizer markets and contribute much less to total food production than conventionally thought. In the 1990s, the initiatives started by Jayne and colleagues to collect individual-level, multiple wave panel data in Africa provided an opportunity to understand the impacts of unexpected mortality on the agricultural sector and the livelihoods of rural households. Their work was the first to show that, notwithstanding the catastrophic impacts of the AIDS epidemic, the huge agricultural labor shortages that were predicted to result from it would be less severe than expected after taking account of extensive labor mobility of family members.
In addition to garnering several awards for his work on these topics, his co-authored papers with students were awarded the 2009 Theodore Schultz Award by the International Association of Agricultural Economists and the best paper presented at the 2010 African Association of Agricultural Economists Triennial Meetings. In 2013, Jayne was inducted as a Distinguished Fellow of the African Association of Agricultural Economists. In 2017, he became the Flagship Co-Leader of the CGIAR Policies, Institutions and Markets research program on Economy-wide Factors Affecting Agricultural Growth and Rural Transformation.
Thom's most enduring contribution may be his role in initiating and building African-led agricultural policy research institutes. Over the 2010-13 period, he led, with Zambian and MSU collaborators, the transformation of the longstanding MSU agricultural policy project in Zambia into the autonomously managed national policy institute, the Indaba Agricultural Policy Research Institute. Along with the heads of other African agricultural policy research institutes, he co-initiated in 2012 the creation of the Regional Network of Agricultural Policy Research Institutes (ReNAPRI), which currently represents national policy institutes from 11 countries. Jayne has mentored dozens of young African professionals, both at MSU and at several African universities with which he has maintained longstanding affiliations. He was appointed Co-Director of Michigan State University's Alliance for African Partnership in 2016 to build long-term inter-disciplinary research partnerships between MSU, African and other international universities.