Ralph Christy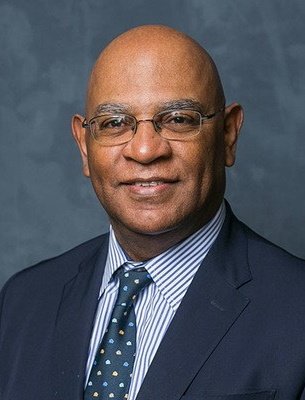 Ralph D. Christy is Professor of Emerging Markets within the Dyson School at Cornell University, where he teaches and conducts food marketing research and educational programs on the economic performance of markets and distribution systems. From 2009-2017, he served as Director of the Cornell International Institute for Food, Agriculture and Development (CIIFAD), a campus-wide initiative that coordinated Cornell University's programs in developing countries.
In 2001, Christy created Student Multidisciplinary Applied Research Teams (SMART), a unique global service-learning program of that brings together teams of students and faculty from across the university and pairs them with enterprises, organizations, and community groups in emerging economies. The SMART Program established a new model of multi-disciplinary student engagement where students offer technical assistance and analytical support to clients globally, present their research findings, and finalize case studies to enrich classroom learning. For his widely recognized work in creating an innovative global engagement projects, classroom instruction, and valued student advising, Christy was received many awards and honors, including Fellow Stellenbosch Institute for Advanced Studies (2012); Fellow African Association of Agricultural Economists (2010); Cornell's Kaplan Family Distinguished Faculty Fellow (2007); Circle Link Outstanding Teaching and Advising Award (2004), Booker T. Washington Rural Economic Development Award (2003); J. Thomas Clark Endowed Professorship in Entrepreneurship (2000-03); AAEA's Outstanding Black Agricultural Economist (1990); Outstanding Faculty Award (1988); and College of Agriculture Teaching Award (1988).
Throughout his career, Christy has advised industry leaders and policymakers on food marketing strategies, economic development, and the organization of the global food economy. He has consulted with the Food and Agriculture Organization (FAO), United Nations Industrial Development Organization (UNIDO), Asian Productivity Organization (APO), Rockefeller Foundation, Ford Foundation, and the Committee for Economic Growth. He is the founder of Market Matters, Inc. (MM, Inc.), a non-profit organization that develops and implements capacity-strengthening and network-building programs that puts marketing principles, business strategies, and research findings into practice. Christy is a past-president of the American Agricultural Economics Association and past-president of the Southern Agricultural Economics Association, and formerly served as a Board Member of the American Agricultural Economics Association, Winthrop Rockefeller Foundation, Win-Rock International, Tuskegee's Professional Agricultural Workers Conference, and the African Agribusiness Capital Fund. He has edited, authored and co-author several books, including: A Century of Service: Land Grant Colleges and Universities, 1890-1990 (1992); Achieving Sustainable Communities in a Global Economy (2004); Innovative Institutions, Public Policies and Private Strategies for Agro-Enterprise Development (2014); From Principles to Best Practices: A Guide to Managing African Agribusinesses (2015); Asian Agribusiness Management: Case Studies in Growth, Marketing and Upgrading Strategies (2018); and Innovative Institutions to Accelerate Agroindustry Development in Asia (2020).
Christy is received his PhD from the Michigan State University's Department of Agricultural Economics and a BSc from Southern University.