Jikun Huang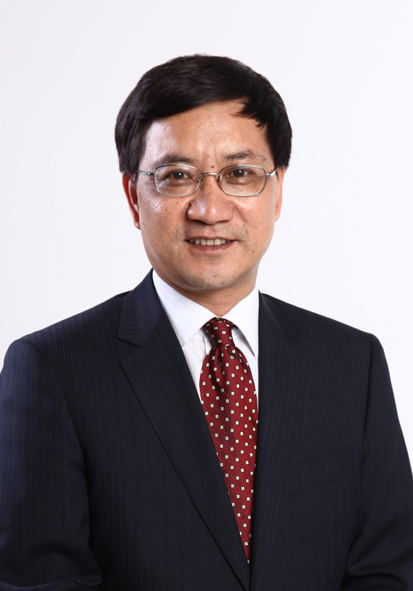 Jikun Huang has made exceptional contributions to our profession through research, mentoring students, institution building, and impact on policy. As a researcher, his work is widely known for being empirically based and rigorously analyzed. After started his research in 1988 on Asian food demand with Cristina David and received his first grant from IDRC in 1990 on China's rice economy with Scott Rozelle (his more than 20 years collaborator), his work has expanded to a wide range of issues on agricultural and rural development, including agricultural R&D policy, prices and marketing, food supply/demand and trade, water policy, rural poverty, and climate change. Among these, his most significant contributions are his research on biotechnology impact assessment, food security and policy, and food supply/demand/trade simulation model, CAPSiM. He has published more than 460 journal papers, with 250 papers in internationally refereed journals, including the world's top journals (e.g., Science, Nature, Nature Biotech) and top field journals (e.g., JDE, AJAE, Food Policy, World Development, EDCC, Comparative Economics, Agricultural Economics, as well as papers in J. of Public Econ, International Econ Review, China Economic Review, Climate Change etc. He has also co-authored 4 English and 15 Chinese books. One dimension of his quality work can be seen from his Google citations -- exceeded 15,000 with an h-index of 60 (August 29, 2015).
He has also managed/supervised 12 post-doc fellows and 70 Ph.D and M.S. students in China. Two of them have won China's Outstanding Youth Awards and the other two Changjiang Scholars. More than 20 of them hold faculty positions in universities.
Huang's leadership in agricultural economics in China is unsurpassed. As founding director of CCAP, with only 10 academic staff, CCAP is the most productive in terms of publications in international journals in all economic departments in China and one of the most productive centers in the world. His cohesion can be reflected from these unique facts: when he was invited to join CAS in 2000 and Peking University recently, nearly all CCAP's staff and therefore the center followed his move each time.
He performs important service to the profession. Internationally, he had/has been a board member of International Food and Agriculture Trade Policy Council, a council member for Global Food Security Agenda of World Economic Forum, a member-at-large of the IAAE, a panel member on Food for Africa program of International Academy Council. He is current President-elect for Asian Society of Agricultural Economists and serving as member of advisory/editorial boards for 18 international journals such as Environment and Development Economics, Applied Economic Perspectives and Policy, Agricultural Economics, China Economic Review, and Global Food Security. In China, he holds numeral academic and policy advisory positions, including Vice-President of the Chinese Association of Agricultural Economics, Senior Research Professor at CAS S&T Think Tank, and Member of Advisory Committee for the Ministry of Agriculture. He is also serving on the editorial boards of 16 journals in Chinese.
Huang's research has made significant influence on China's agricultural policies. He has submitted more than 80 policy reports to the State Council with more than 50 reports "accepted and approved for policy action" by China's top leaders. He significantly contributed towards the policies and reforms related to grain market and trade liberalization, R&D investment and extension, agricultural biotechnology development, rural education, food security and poverty reduction. Internationally, he has served as policy consultant for World Bank, FAO, ADB, OECD, IFAD and many centers in the CGIAR.
Huang has received nearly all top awards in the fields of economics and social sciences offered in China, including Awards for China's Top Ten Young Scientists, Outstanding, Overseas Returning Chinese, and Outstanding Contribution to Management Science. In recognizing his professional and policy contributions, he was also named as one of five Outstanding Alumnus during the 50th Anniversary of IRRI in 2012, elected to be Fellow of the World Academy of Sciences TWAS in 2013, and received Honorary Life Membership from IAAE in 2015.