Harry M. Kaiser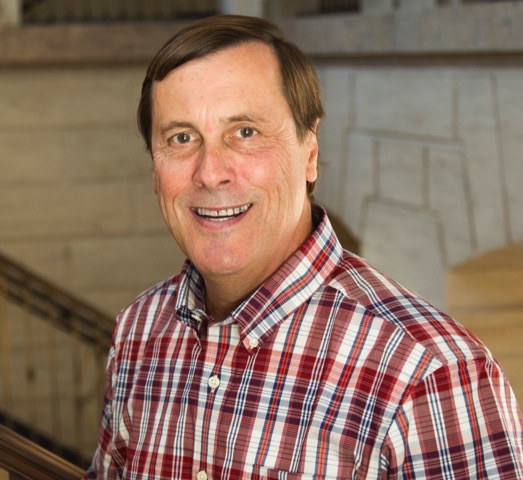 Harry M. Kaiser has made important contributions to the advancement of agricultural and applied economics in research, undergraduate and graduate teaching, extension/outreach, and service. After earning a B.A. in economics from the University of Wisconsin-Eau Claire, and a Ph.D. in agricultural and applied economics from the University of Minnesota, he joined the faculty at Cornell University where he has been for over 30 years. He currently serves as the Associate Dean for Academic Affairs of the Charles H. Dyson School and is the Gellert Family Professor of Applied Economics.
Kaiser's primary research focuses on issues related to policy, marketing, and quantitative methods. He has published more than 140 journal articles (including 19 in AJAE) and five books in these areas. Two of his textbooks, Mathematical Programming Models for Agricultural, Environmental and Resource Economics co-authored with Kent Messer, and Agricultural Product Prices, co-authored with Bill Tomek, have been widely used in agricultural economics curricula throughout the country. Kaiser also co-edited with Thomas Drennen Agricultural Dimensions of Global Climate Change, which was the first book published on agriculture and climate change.
Kaiser has made major scholarly contributions in four areas: dairy policy, climate change, generic commodity promotion, and experimental economics. Early in his career, his research focused on policies designed to reduce large dairy surpluses under the Dairy Price Support Program. Working primarily with Donald Liu, Kaiser published several impactful studies in this area, including welfare analyses of existing vs. alternative policy mechanisms for the dairy industry (AJAE, 1988; WJAE 1988; NCJAE, 1989; RAE, 1991; AJAE, 1997).
As an assistant professor, he took the lead on a large multidisciplinary project funded by NSF and USDA that focused on farm adaptation strategies for U.S. crop agriculture under climate change. Kaiser found that crop production in the U.S. would not be severely impacted, even under the most negative climate model forecasts, because farmers could effectively adapt through a variety of management strategies and by adopting newly developed plant cultivars (AJAE 1993). This heavily cited contribution was ground breaking and continues to stand the test of time as one of the most important economic studies of the agricultural impacts of climate change.
Much of Kaiser's research has investigated the economics of generic commodity promotion. And along with colleagues, he has published over 100 articles on topics on this general topic. These efforts not only reflect a major contribution to scholarship and to results highly valued by public and private decision makers, but also his unique ability to fund and manage a large research program.
Finally, working primarily with Kent Messer, Bill Schulze, and Jura Liaukonyte, Kaiser has published numerous innovative experimental economics studies such as using experimental methods to identify more efficient mechanisms to increase contributions for public goods (J. Public Economics 2007; AJAE 2008; RAE 2007; AJAE 2005). Kaiser's recent work (Public Health Nutrition, 2014; Food Policy 2014; Food Policy 2015; AEPP 2014; AJAE 2013; Food Policy 2012; and AJAE 2011; Agribusiness 2016; ARER 2016) has used experimental methods to evaluate the efficacy of anti-obesity policies.
Kaiser is a talented classroom teacher. He has offered well-received courses on mathematical programming and price analysis at both the graduate and undergraduate levels. His reputation as a teacher has attracted a steady increase in enrollments and very strong evaluations. He has chaired numerous graduate student committees, and supervised post-docs who have gone on to very productive academic careers.
Harry Kaiser has contributed substantial service to the agricultural economics profession over multiple decades, including the AAEA Executive Board, Associate Editor of AJAE, Editor of Agricultural and Resource Economics Review, President of NAREA, and Associate Editor of Agribusiness: An International Journal. He has been an excellent university and departmental citizen serving in numerous administrative positions. He has won numerous awards including outstanding alumni awards from his alma maters, the Universities of Wisconsin-Eau Claire and Minnesota.