Brian Roe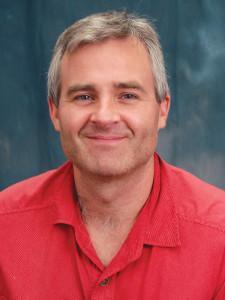 Brian E. Roe, Ph.D., is the Van Buren Professor in the Department of Agricultural, Environmental and Development Economics at the Ohio State University. Dr. Roe has worked broadly in the areas of agricultural and environmental economics focusing on issues including food waste, agricultural marketing, information policy, farm nutrient management, behavioral economics and product quality.
Roe grew up on a dairy farm south of Madison, Wisconsin, where family members continue to farm. He received his Bachelors degree at the University of Wisconsin – Madison, where he majored in in Agricultural Economics and Agricultural Journalism and was selected as part of the 1990 Truman Scholars cohort. He received his Ph.D. from the University of Maryland – College Park, where he was advised by Bruce Gardner. His interest in behavioral economics was sparked by his post-doctoral service as a Staff Fellow at the US Food and Drug Administration where he worked with an interdisciplinary group of colleagues to assess the impacts of government product labeling and information disclosure policies.
Roe has served on the faculty at Ohio State University since 1998, where he served a decade as the Undergraduate Program Leader, formed and leads the Ohio State Food Waste Collaborative, and co-directs an NSF-funded Research Network focused on systems approaches to addressing wasted food. He was also a committee member for the National Academy of Sciences, Engineering and Medicine consensus study on "A Systems Approach to Reducing Consumer Food Waste" and is a member of the Foundation for Food and Agricultural Research Advisory Council on Health-Agriculture Nexus. Roe has served in several roles for the Agricultural and Applied Economics Association, including as an Editor for the American Journal of Agricultural Economics and on numerous committees.