President's Column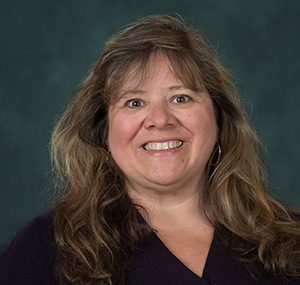 As I step into the role of President of AAEA, it is exciting to consider all the important conversations and issues I get to be a part of as our association, members, fields of study, employers and broader community react and respond to the changes we all faced this past few months. Although I welcome the chance to be involved with as many of these discussions as I can, I was excited that so many of you said "YES" when I asked if you would take on new committee, leadership and connecting roles in the coming year to serve our association's mission. Thanks to so many of you for your new (and continued) service….
In my Presidential Address, I talked about rebalancing our portfolio and many of the initiatives the Board (and I) have chosen to invest in this year will be listening, collecting data and information on and committing to a new mix of activities, programs and partnerships to better position AAEA as an inclusive and engaged professional keystone organization for our members.
There are many exciting changes to highlight as we enter into the coming year of AAEA programming.
We hit the 3000 member mark early in 2020 (our strongest set of numbers in recent years), and over 1300 of you joined us for part of our virtual conference in August.

We had over 30,000 presentation views or 377 selected paper presentations and 212 posters
In addition to recorded presentations we offered 14 hours of live plenary sessions, we had between 750 and 1300 members join (or watch) these sessions.
The meetings continue!! There are sections leading sessions through October, and it is a great way to stay connected to your peers. See the remaining schedule of events at: https://www.aaea.org/meetings/2020-aaea-annual-meeting/events/workshops--other-events

Although we hope to see everyone in person in Austin in August 2021, we likely will explore having some virtual events since it is clear that this year's format allowed for broader and extended connections among our members.
The Health economics section was added to our list of Sections this year

AAEA is now 25 sections strong as an organization with membership ranging from 25 to 319 members
These sections were pivotal to transitioning our 2020 meetings to online, and worked to reschedule, organize and promote sessions that were offered online from July-September of 2020 (and likely expanded the reach of our programs to a larger set of members and collaborators). Thank you section leadership!!!

The AAEA Board continues to refine its strategic plan for 2020 and beyond. We have added a broader set of focus areas for our plan, and in addition, a small group of the Executive committee is refining language to integrate language that reflects are elevated attention to diversity and inclusion throughout this plan. AAEA's strategic vision focuses on five areas:
Culture of Engagement
Mentoring Programs
Communicating through Media Relations & Government Relations
Financial Viability
External Relationships
In my next column, I will share more details on the Diversity and Inclusion initiatives being framed, expanded and refined during the coming year.
The Plenary sessions are now on Youtube: