Obituary
Don Ethridge
1942-2016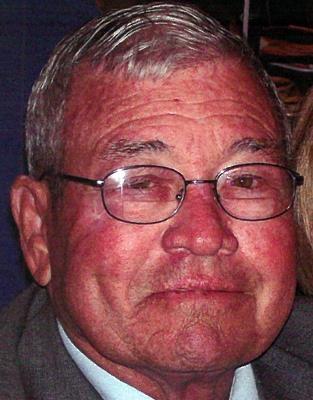 Don Erwin Ethridge LUBBOCK-Don Erwin Ethridge, age 73, of Lubbock, Texas, passed from this life on Monday, June 13, 2016.
Don was born July 23, 1942, in Spur, Texas, to Sidney Melvin Bo Ethridge and Sammie Jo Houston. The family moved to Bailey County in 1948, where he grew up and graduated from the Muleshoe School System in 1960. He earned BS and MS degrees in Agricultural Economics from Texas Tech University and a PhD degree in Economics from North Carolina State University.
Don will be remembered as a passionate and caring husband, father, and grandfather who dedicated his life to teaching as well as learning from others. His professional work included tenures with the University of Missouri-Rolla, Economic Research for the Central Intelligence Agency, and the Economic Research Service of the U.S. Department of Agriculture. In 1985, he began his tenure with the Agricultural Economics Department of Texas Tech University, where he developed a prolific research program, became an award-winning teacher and student mentor, and engaged in outstanding service to agricultural entities throughout Texas. He served as Chairman of the Department during 1997-2005 and brought it to historically high levels of high-impact research and development. Awards included President's Academic Achievement Award (for distinguished teaching, research, and service); Outstanding Service to the U.S. Cotton Industry; College of Agricultural Sciences and Natural Resources Outstanding Researcher; Lifetime Achievement Award for Significant and Enduring Contributions to the Agricultural Economics Profession; and Distinguished Alumnus Award by the College of Agricultural Sciences and Natural Resources. He retired with Professor Emeritus status in April of 2009. Don had a life-long love of automobiles which he passed on to his daughter, Heather.
On a sunny day he could be found showing off one of his classic beauties at an area car show, swap meet, or parade. He took pride in every detail from restoration to upkeep. He leaves behind a close knit group of friends who share his passion and will miss him at Saturday morning breakfast. Don's spirit is carried on by his wife Kathie Moody Ethridge; daughter, Heather Ethridge and boyfriend, Craig Childre; stepson, Todd Pitts, wife, Aimee and granddaughters, Taylor and Ryann; brother, Dr. Dean Ethridge, wife, Lanell, nieces, Lisa and Tiffany and brother, Gary Ethridge, wife, Gail and nieces, Erin, Whitney and Sierra, and great-niece, Story. Don is preceded in death by his parents, Bo and Sammie; and nephew, Justin. Family and friends gathered to celebrate Don's life at First United Methodist Church in Lubbock on Thursday, June 16, at 11 a.m. in the sanctuary.