C-FARE Update
Budget and Appropriations Update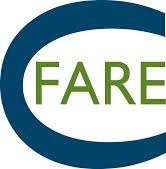 The government is currently operating under a stopgap funding measure (PL 113-164) until December 11. Passage or agreement for a 2015 omnibus is not a likely scenario for the partisan lame-duck session. However, appropriators, still seeking to squeeze out an accomplishment this year, insist that the narrow funding differences between the House and the Senate versions of the bill signal possibilities for an omnibus.
In December 2013, lawmakers forged the Bipartisan Budget Agreement (PL 113-67), which suspended sequestration on discretionary spending limits for FY 2014 and 2015. Therefore, funding differences for FY 2015 reflect those in the FY 2014 cycle, indicating that the challenges to passage of an omnibus are not insurmountable. Negotiations on the omnibus will begin the day after the election on November 5. Both chambers are hoping to make some decisions.
The biggest obstacles to movement of the appropriations bills are policy riders and recent changes to congressional leadership. For example, in June then House majority leader Eric Cantor of Virginia lost his seat to David Brat in a primary election, derailing the agriculture appropriations bill on the House floor. There are several policy riders in the House bills that limit investments in climate research, EPA regulations, health-care funding, and school lunches. Additionally, battles over child migration and Ebola funding could impact progress and even splash over into the next Congress.
In November, if Republicans win control of the Senate, they will likely attempt to extend the stopgap into the next Congress. Then they can rewrite the spending bills to reflect GOP priorities or freeze funding for most, if not all, agencies for the rest of FY 2015. Yet, to draw out 2015 could be tiresome, especially when the reapplication of sequestration for the FY 2016 cycle indicates that the real challenges lie with future budgets.
Related to agriculture, the House (HR 4800) and Senate (S 2389) are about 1% apart on overall spending. Both the House and the Senate seek more than the Administration's $20.4 billion request. They both seek funding for the Women, Infants, and Children nutrition program of $6.6 billion and $1 billion for the Food Safety Inspection Service. The most significant gap relates to the CFTC, where there is a 22% difference between the requests.
Sources: CQ BUDGET TRACKER Special Report: Omnibus May Be Within Reach by George Cahlink; Congressional Budget Office; and Thomas.gov.
C-FARE Fall 2014 Board Meeting Update and Meetings
From September 29 to October 1, the Council on Food, Agricultural, and Resource Economics (C-FARE) met in Washington, D.C., to discuss the organization's structure, 2015 work plan, and interaction with its core sponsors. During the meeting, the C-FARE Board approved a draft schedule of work based on available funding. The plan of work includes several education and outreach activities pending on funding.
2015 Agricultural and Applied Economics Education and Outreach Work Plan Highlights:
The Jon Brandt Policy Forum on the Rural Credit, Infrastructure, and Entrepreneurialism Nexus, which will take place in April 2015. A steering committee will be formed this month to plan the event and advise on fundraising. C-FARE is pleased that the NIFA Regional Rural Development Centers, the C-FARE BREP on Economic Opportunities in Rural Communities, and members of CRENET will be a part of developing this event.
A Grand Challenges Project for Agricultural and Applied Economics, which will highlight key research questions that need to be addressed to result in solutions to societal challenges. A steering committee based on specific areas of expertise will be assembled in November to guide this project.
The C-FARE's Webinar Series, which will include three or more webinars pending on funding. Examples include:

The Economics of Food Waste in the Contemporary Marketplace on Wednesday, December 17, 2014, at 2 PM EST, live from Washington D.C. at ERS's Patriot's Plaza III on the first floor in Classroom 6st. To attend in person, please RSVP to info@cfare.org. Register to attend the webinar/event here: https://attendee.gotowebinar.com/register/3521008229035689986. This event is cosponsored by the USDA Economists Group.
Ecosystem Services: Producer, Market, and Social Valuation of Private-land Services. This event has not yet been scheduled. C-FARE will engage related Blue Ribbon Expert Panels and AAEA Sections.
Role of Data and Analytics in Our Agricultural Economy: What is the Value of Data? This event has not yet been scheduled. C-FARE will engage the founding members of the Friends of Agricultural Economics, including COPAFs.

The C-FARE Briefing Series, which will include two or more briefings pending on funding. Examples include:

Behavioral Economics and Food Choice – Childhood Nutrition in Action! This event has not yet been scheduled. C-FARE will engage related Blue Ribbon Expert Panels and AAEA sections.
Drought: An Environmental and Economic Anomaly or Shifting Norm? This event has not yet been scheduled. C-FARE will engage related Blue Ribbon Expert Panels and AAEA sections.
Other Topics for New Congressional Staff: Overview of the Agricultural Economy (from 'Local' to 'Global'), CFTC Issues, International Development, and Food Safety.

The C-FARE Workshop Series, which will include three or more workshops. These events have not yet been scheduled. They will be cosponsored by the USDA Office of the Chief Economist.

The 'Frontier' of Rural Energy Development: Reflecting on the Dynamics of Rapid Growth. This event will discuss research on the implications for rural economic development of rapid shale gas development.
Biofuel and Agriculture: Intentional Evolution of the Bioeconomy. This workshop will assess the long-term sustainability, industry evolution, and policy effectiveness of the bioeconomy.
Transportation Infrastructure Implications for Rural Agricultural and Energy Economies. This workshop will discuss the decoupling of the grain and energy transportation systems in the United States, the policies that impact operation, and the long-term trade and local impacts of inefficiencies.
Ecosystem Services Valuation Workshop. This workshop will focus on developing an action plan for how valuation information from regional ecosystem markets and/or other sources can be used within the public policy process.
Please note, C-FARE anticipates undertaking these outreach activities while also coordinating nominations, public comments, network relationships, and D.C. visit days that support greater awareness and appreciation of the work of agricultural and applied economists. C-FARE is continually exploring new ways to support the profession. If you have suggestions, please let us know at info@cfare.org.
C-FARE and AAEA Leadership Visits Summary
On September 30, members of the C-FARE Board of Directors and AAEA Past President, Julie Caswell, met several agency, administrative, and congressional staff, and private sector and NGO leaders. Here is a brief summary of the visits:
Neil Conklin, President of Farm Foundation, described the economics component of the Soil Renaissance project to the visit's participants. The goal of the project is to quantify the effects of soil health on economic risks and returns. The objectives are to: 1. evaluate the current state of research on the economics of soil health and identify key economic data needs; 2. develop a comprehensive analysis of returns on soil health investments and their effects on risk; and 3. provide producers with information and tools for determining the economic value of soil health management decisions. With assistance from Informa Economics, the leaders of the Soil Renaissance are convening a meeting of economics experts on Tuesday, November 18, in Washington, D.C. C-FARE will attend the meeting and welcomes individuals with expertise and/or resources on soil health valuation to contact the C-FARE Business Office at info@cfare.org. C-FARE will engage relevant Blue Ribbon Expert Panels and AAEA Sections in this regard.
Greg Pompelli, Associate Administrator of the Economic Research Service (ERS), described the importance of cultivating the next generation of agricultural economics researchers and analysts. He pointed out the importance of C-FARE's summer intern breakfast program. Meeting participants exchanged ideas about how AAEA, NAAEA, ERS, and others can work together to increase mentoring for master's level agricultural economists to close the emerging critical skills gap. Related to ERS research, Associate Administrator Pompelli also highlighted anticipated work related to a new Center for Behavioral Economics and Healthy Food Choice Research and the Center for Behavioral and Experimental Agri-Environmental Policy Research, as well as tools available via the National Household Food Acquisition and Purchase Survey (FoodAPS). Work on the 2014 Farm Bill, Farm Income, Dairy Policy and Production, SNAP/Household Food Security, and Rural Economies projects were mentioned as some of the many issues atop ERS's priority list this fall.
During the meeting with Dr. Jo Handelsman, Associate Director for Science, Dr. Michael Stebbins, Assistant Director for Biological Research, and Dr. Diana Pankevich, AAAS Science & Technology Policy Fellow at the White House Office of Science and Technology Policy (OSTP), we discussed policy options related to food waste and food recovery and the role of behavioral economics in elucidating consumer choices. Experts at the OSTP also expressed an interest in pollinator economics, the human microbiome and antibiotic resistance, the economics of climate change, and aquaculture entrepreneurialism. 'Broader impacts' were also discussed in the context of the need to have an applied economist as one of the core team members of multidisciplinary research teams. Finally, C-FARE and AAEA were invited to submit ideas for "We the Geeks," a program that highlights the future of science, technology, and innovation in the United States. For more information see above. For more information on FY 2016 R&D priorities, please view the related memo from the Office of Management and Budget.
Visit participants also met Dr. Parag Chitnis, the new Deputy Director for NIFA's Institute of Food Production and Sustainability (IFPS), and Robbin Shoemaker, NIFA National Program Leader in Economics. Dr. Chitnis joined NIFA from the National Science Foundation (NSF) Division of Molecular and Cellular Biosciences, where he served as division director. Dr. Chitnis was very interested in the Grand Challenges Project that C-FARE is undertaking in coordination with other organizations representing the profession. He also expressed an interest in receiving input from the profession on a number of matters including the needs that it has in promoting the success and support of early career professionals and integrating economics at the outset of multidisciplinary projects.,. He invited the profession to submit their input through the AFRI request for comments mentioned in annual RFPs.
The meeting with Dr. Sally Rockey, Director of Extramural Grant Programs at the National Institutes of Health (NIH), focused on getting to know the NIH grant structure better. The NIH has different designations for grants, including Research Grants (R series), Career Development Awards (K series), Research Training and Fellowships (T & F series), and Program Project/Center Grants (P series). Since most disease is caused by human behavior, the NIH is interested in intervention and compliance work. Most applied economics work involves population and epidemiological studies. Dr. Rockey suggested that C-FARE and AAEA connect with the National Institutes of Diabetes and Digestive and Kidney Diseases, the National Cancer Institute, and the Office of Disease Prevention to discuss funding opportunities and research gaps.
Members of the C-FARE Board of Directors also met the Bureau of Land Management, congressional agricultural committee staff, CoBank, and the National Association of State Departments of Agriculture on October 1.
Save the Date for the Briefing/Webinar—The Economics of Food Waste in the Contemporary Marketplace
The Economics of Food Waste in the Contemporary Marketplace will take place on Wednesday, December 17, 2014, at 2 PM EST, live from Washington D.C. at ERS's Patriot's Plaza III on the first floor in Classroom 6. To attend in person, please RSVP to info@cfare.org. Register to attend the webinar/event here: https://attendee.gotowebinar.com/register/3521008229035689986. This event is cosponsored by the USDA Economists Group.
Funding Information – Request for Non-Land Grant University Designation
Non-land grant universities are encouraged to fill out a request for a 'Non-Land Grant' designation in accordance with Section 7101 of the Agricultural Act of 2014. The following form can be used by institutions to request electronically designation as a Non-Land Grant College of Agriculture (NLGCA). Within 30 days of submitting this form, NIFA will provide the administrative point of contact specified in the form, with a certification or a response indicating why certification is being denied. Land-grant institutions are not eligible to receive this designation. For more information, please view the NIFA webpage or the Federal Register Notice.