C-FARE Update
---
Budget and Appropriations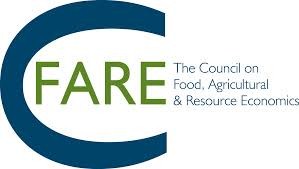 A Short-Term Continuing Resolution (H.J.Res. 124) was approved on a vote of 78 to 22 by the US Senate late last week. The legislation continues to fund the US Federal Government at the current annual cap rate of $1.012 trillion until December 11, 2014. The President signed shortly thereafter. The House and Senate continue work on an omnibus funding bill for fiscal year 2015 that will include all 12 appropriations bills.
DC News
The House Agriculture Committee's Subcommittee on Conservation, Energy, and Forestry held a hearing focusing on the benefits of soil health and conservation practices. Discussion during the hearing centered on the history and role of the agency, efforts to improve soil health on the state and local level, how the new farm bill will improve conservation practices and soil management, and what other methods can be taken to protect our natural resources. Click here for the archived webcast. Mr. Jason Weller, Chief, Natural Resources Conservation Service, US Department of Agriculture, Washington, DC was among the witnesses that testified.
Of particular interest was an exchange between the House Agriculture Committee Chairman Lucas and Mr. Larson, CEO of the National Association of Conservation Districts that focused on the economic value of increasing soil health. Chairman Lucas asked the panel about their "chief challenges" going forward. Mr. Larson stated that "agricultural production is a business" and (building healthy soils) is a "business decision," he went on to express concern that "we can't just go off of anecdotal information. We need to have sound research…that shows us how these decisions (to change practices) will impact the farmer's economic viability" (section is paraphrased) (Hr:Min. 1:12 – 1:17).
As we mentioned in June, the Farm Foundation and the Noble Foundation developed the 'Soil Renaissance Strategic Plan' with input from thought leaders working in production agriculture, agribusiness, the academic community, NGOs, and government agencies. The Soil Renaissance Strategic Plan outlines goals and work plans in four key areas: Measurement, Economics, Research and Education.
President Releases Report on Antibiotic Resistance
On September 18th, the President's Council of Advisors on Science and Technology (PCAST) released a report to the President, Combating Antibiotic Resistance. The report was released simultaneously with a National Strategy on Combating Antibiotic Resistant Bacteria as well as with a Presidential Executive Order, emphasizing to the Nation the importance of addressing this growing challenge.
Funding/Research Opportunities
The USDA requests applications for a rural child poverty nutrition center. The grant will support strategies to reduce child food insecurity in rural communities. The Secretary of Agriculture has announced that up to $2.5 million is available to establish the US Department of Agriculture's Rural Child Poverty Nutrition Center. This competitive grantis part of USDA's efforts to reduce childhood food insecurity in rural communities in America.
The center will develop, administer, and evaluate a series of sub-grants to improve services in these communities. The center will also organize several conferences to exchange lessons learned and develop a report on best practices. The rural communities will use their funds to target child food insecurity through greater coordination of the nutrition programs. For example, communities could use their funds to identify strategies to increase community involvement or to apply more effective uses of technology and digital media to improve program coordination.
This initiative is part of USDA's commitment to growing economies, increasing investments, and creating opportunities in poverty-stricken rural communities. Through the USDA StrikeForce for Rural Growth and Opportunity, USDA has supported partnerships and projects in over 700 persistent poverty counties, parishes, boroughs, Colonias and tribal reservations. The USDA Rural Child Poverty Nutrition Center will work cooperatively with USDA's Food and Nutrition Service to issue sub-grants targeting persistently poor rural counties in the 15 states with the largest number of persistently-poor counties. This initiative will target all StrikeForce states, as well as Minnesota and Missouri.
Accredited colleges and universities, as well as private and public research institutions are eligible to apply. USDA's Food and Nutrition Service will select one institution or organization for the award. A copy of the request and more information has been recently posted on www.grants.gov and www.fns.usda.gov/ops/research-and-analysis.
*The mission of the Council on Food, Agricultural and Resource Economics (C-FARE) is to enhance the effectiveness of the food, agricultural, resource, and related economic sectors through a stronger national presence of the agricultural and applied economics profession in the processes of identifying key economic issues, setting priorities, and generating support for research, extension/outreach, and academic programs. www.cfare.org