Post Meeting Resources
In addition to providing the opportunity for professionals and students in the field of agricultural and applied economics to present research, learn about the latest trends, and interact and network with each other, the AAEA Annual meeting gives attendees the chance to observe an array of speakers during our plenary and track sessions.
Below you will find links to some of the presentations given during these sessions at the 2013 AAEA & CAES Joint Annual Meeting. Be sure to check back as additional sessions are posted.
Plenary Session
AAEA Presidential Address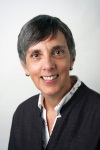 Julie Caswell, University of Massachusetts Amherst
"Certifying the Quality of Applied Economics"
[Download text version or Download powerpoint presentation]
Julie Caswell's work focuses on understanding the operation of domestic and international food systems, analyzing how well they work, and evaluating how government policy affects their operation and performance. Her particular interest is in the economics of food quality, especially the quality attributes of safety and nutrition. How are markets for food safety and nutrition developing given increased consumer demand for safer, more nutritious products; manufacturers and retailers' efforts to meet this demand; and increased regulatory activity by national governments to assure food quality? She is also interested in the economics of certification, traceability, and labeling for quality attributes. Examples of her work include how to prioritize the importance of different foodborne risks, whether regulatory programs such as Hazard Analysis at Critical Control Points (HACCP) will enhance food safety at a reasonable cost, how benefit and risk information can be balanced and effectively communicated to consumers, and how international trade agreements influence food quality.
---
Beltway Track Session
Grappling with Federal and State Budget Challenges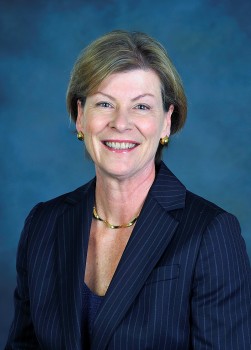 Organizer and Moderator for Beltway Track Session:
Susan Offutt, U.S. Government Accountability Office
Susan E. Offutt is Chief Economist of the Government Accountability Office, an arm of the U.S. Congress. From January 1996 to December 2006, she was Administrator of the U.S. Department of Agriculture's Economic Research Service. Prior to becoming Administrator of ERS, Susan was the Executive Director of the National Academy of Sciences Board on Agriculture, which conducts studies on a range of topics in agricultural science. Before taking over at the Board in January 1992, Susan was chief of the agriculture branch at the Office of Management and Budget in the Executive Office of the U.S. President. Susan served as assistant professor from 1982 to 1987 at the University of Illinois, where she taught econometrics and public policy in the agricultural economics department. She is a past president and a fellow of the American Agricultural Economics Association and edited the Review of Agricultural Economics. She was named both a Distinguished and Meritorious Executive of the United States Senior Executive Service and is a fellow of the National Academy of Public Administration. Susan received a BS degree from Allegheny College, and an MS and a PhD from Cornell University.
Panelists: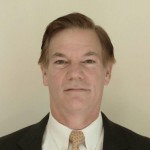 Andy Morton, House Budget Committee
Andrew Morton has worked on a wide array of federal budget, agricultural policy, and regulatory issues over the course of his thirty years of federal government service. Since January 2011, he has served as Chairman Paul Ryan's Deputy Staff Director of the House Budget Committee. He has helped the Chairman develop and advance budget plans to put the federal budget on a sustainable path with a focus on tax and entitlement reform. He also monitors and analyzes federal budget trends and related economic developments. He first worked for Congressman Ryan as an agriculture budget analyst in 2007. From 1992 to 2007, Andy served as the Republican Staff Economist of the Senate Agriculture Committee where he developed an expertise in agricultural commodity and crop insurance programs, and worked on landmark reforms to these programs contained in the 1996 farm bill. Prior to returning to the House Budget Committee, he served as Chief of the USDA Economic Research Service's Farm and Rural Business Branch and on the staff of the U.S. Commodity Futures Trading Commission. From 1983 to 1992, Andy was as an analyst at the Congressional Budget Office. Originally from Ames, Iowa, Andy received a PhD in agricultural economics and a BS in economics from Iowa State University.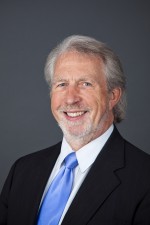 Barry Anderson, National Governors Association
Barry Anderson is currently Deputy Director of the National Governors Association (NGA), the collective voice of the nation's governors, in Washington. As Deputy he acts as NGA's COO, directing NGA staff in representing states on Capitol Hill and before the Administration, and in producing policy reports on innovative state programs. Before joining NGA, he was an independent consultant on US and international budget issues with clients including: President Obama's National Commission on Fiscal Responsibility and Reform; the Peterson-Pew Commission on Budget Reform; the Organization for Economic Cooperation and Development (OECD); the World Bank; the International Monetary Fund (IMF); the German Marshall Fund; and the Hoover Institution at Stanford University. He is a Fellow of the National Academy of Public Administration and a board member of the Committee for a Responsible Federal Budget.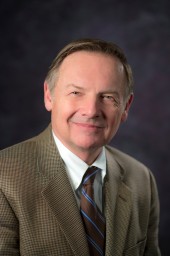 Bill Hoagland, Center for Bipartisan Policy
G. Willam Hoagland is a senior vice president at the Bipartisan Policy Center (BPC). Hoagland has completed 33 years of federal government service, 25 spent as staff in the U.S. Senate. In 2007 CIGNA Corporation appointed him as vice president of public policy to work with CIGNA business leaders, trade associations, business coalitions, and interest groups to develop CIGNA policy particularly on healthcare reform issues at both the federal and state levels.
---
Post-Conference Workshop
Economic Analysis and Food Safety: The Food Safety Modernization Act
In January 2011, the most extensive food safety legislation since the 1950s for Food and Drug Administration (FDA)-regulated food was signed into law. The Food Safety Modernization Act (FSMA) affects all stages of the food production/ marketing system. It includes on-farm regulation of produce production, extends HACCP-like requirements to all food facilities, makes importers responsible for verifying that foreign suppliers comply with U.S. food safety standards, and lays the groundwork for more extensive traceability systems across the U.S. food supply.
Agricultural economists from the USDA Economic Research Service and FDA, with the AAEA Food Safety and Nutrition Section, organized a 1-day workshop to start discussion on ways in which economic research can contribute to evaluation of this new set of policies. The goal of the workshop was to identify economic research needs as well as data needs to support this work. FDA provided an overview of FSMA and progress to date on its implementation. Speakers included economists and food safety specialists from FDA, USDA, academia, and industry. Representatives from federal data and research funding agencies also spoke. [Click here to view all presentations from workshop]