Reunions and Receptions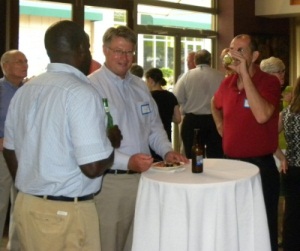 The Reunions & Receptions provide a chance for Universities and Institutions to host a social event for meeting attendees. These events are a great way for attendees to network, meet up with old friends, and relax at the end of the day.
The Reunions & Receptions will be held on Monday from 9:00–11:00 pm. As space is limited, AAEA is encouraging interested universities and institutions to hold a joint Reunion & Reception.
You can register by completing the Reunion & Reception registration form. The reservation fee is $150 and includes a room reservation, personalized event signage, and a cash bar available to all Reunion & Reception attendees. If you choose to include additional features, you will be invoiced for the added cost.
If you have any questions about Reunions & Receptions, please contact Kristen Wright.