AAEA Names New President-Elect
Scott Swinton brings years of leadership experience to new position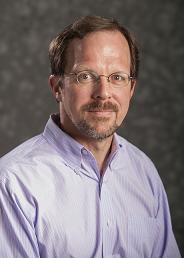 Scott Swinton, a professor and former associate chairperson in the Department of Agricultural, Food and Resource Economics at Michigan State University, has been elected by his peers as President-Elect of the Agricultural & Applied Economics Association (AAEA).
"I have gotten great professional satisfaction out of AAEA over the years," Swinton said. "The association is on a very good trajectory and I'm looking forward to seeing how we can advance it."
Swinton says he plans to build on recent initiatives to strengthen communication, government relations, and mentorship. These activities are part of the AAEA strategic plan developed while he was a member of the Executive Board of Directors from 2012-2015.
Swinton received Michigan State's Outstanding Faculty Award in 2015, in part, for his work in mentoring students. Swinton says that is something he views as very important for AAEA.
"There are a lot of opportunities for early-career leadership and that really makes it a great organization for young people interested in this field."
Swinton will assume his new role after the 2016 AAEA Annual Meeting, which is July 31 through August 2 in Boston.
AAEA is the leading professional association of agricultural and applied economists, with 2,400 members in more than 20 countries. AAEA publishes the American Journal of Agricultural Economics and Applied Economics and Policy Perspectives. To learn more please visit www.aaea.org.
Media members: a downloadable picture of Dr. Swinton can be found by clicking here
---
Contact: Allison Scheetz
Senior Communications Manager
(414) 918-3190
Email: ascheetz@aaea.org