Chicago On Demand, Issue 1
November 2016
2016 Annual Meeting Recap
Thank you all who joined AAEA in Boston! At this past years' Annual Meeting, we hosted over 1600 attendees who presented more than 700 sessions and 200 posters with informative, high quality presentations. Thank you to everyone who contributed to the program – we hope you will consider presenting again next year in Chicago.
Read more>>
A special thank you goes out to the Selected Presentations Committee, Topic Leaders, and Reviewers who donated a great amount of time and effort to bring together such a strong program this year. These teams and individuals dedicated many, many hours fielding abstract submissions and creating cohesive sessions. We'd also like to thank all of the Section leaders and members who put together successful Track Sessions. Congratulations!
Attendees' feedback reinforced the benefits of the networking opportunities we provide, especially emphasizing appreciation for the AAEA Annual Meeting tradition, Reunions & Receptions, hosted by universities and other institutions. In 2017, receptions will take place on both Sunday and Monday evenings to provide double the opportunity to raise a glass with friends, colleagues, and acquaintances old and new.
We always genuinely appreciate your feedback and will use your comments to develop upcoming AAEA meetings.
Mark Your Calendar for 2017
We have been vigorously planning for the 2017 Annual Meeting, when AAEA will be heading to the Windy City of Chicago, IL. The meeting will be held from July 30-August 1 at the Chicago Marriott Downtown Magnificent Mile.
With the hotel and meeting space located right downtown on Michigan Avenue, Chicago's top attractions - Navy Pier, Millennium Park, Theaters and Museums – are all just a walk away. Grab coffee or a bite to eat right in the hotel, or take just a few steps out to reach the endless options nearby. We encourage all attendees to book a hotel room at the Chicago Marriott Downtown Magnificent Mile under the AAEA room block. Single and Double room rates start at $195 per night. The block will be opening soon! Visit the Annual Meeting Hotel Information page for updates.
Important Dates
December 1, 2016
January 12, 2017
February 9, 2017
Abstract Submissions Now Open
If you are considering submitting an abstract for the 2017 Annual Meeting, now is your chance. There are a number of ways to participate and get involved in the 2017 program, and the Annual Meeting is especially a great opportunity to organize a session, put together a pre- or post-conference workshop, or purely present your research. Please review the 2017 open calls for important criteria, submission information, and important deadlines. To submit an abstract, please visit the submission website.
AAEA Annual Award Nominations
Nominations are being accepted for the 2017 AAEA Annual Awards now through February 9, 2017. The AAEA Annual Awards provide the opportunity to distinguish figures in our field anywhere from the rising stars to the role models, and all talented groups and individuals deserving of recognition in agricultural and applied economics. We encourage you to nominate your fellow students, early career professionals, and experienced members who are deserving of recognition based on their achievements in research, teaching and extension activities. Award winners will be recognized at the 2017 AAEA Annual Meeting in Chicago during the AAEA Awards and Fellows Ceremony. Learn more about each annual award and how to submit a nomination here.
---
Questions?
Contact us at info@aaea.org or (414) 918-3190 for any questions related to the
2017 Annual Meeting in Chicago this July!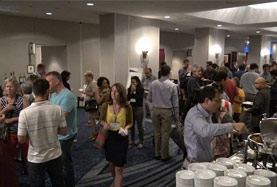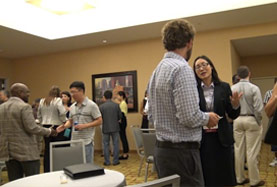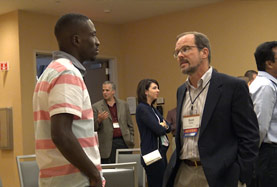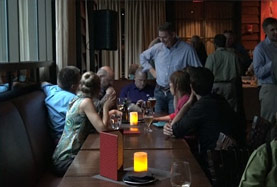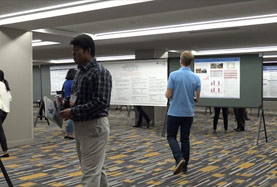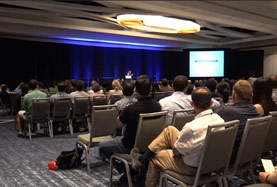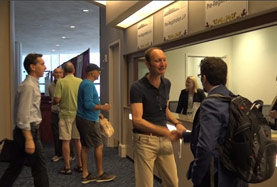 Support Information
Become a Sponsor or Exhibitor for #AAEAChicago17 - Learn how
Connect with AAEA!