Chicago On Demand, Issue 2
Registration is Now Open!
AAEA invites you to take part in our 2017 AAEA Annual Meeting in Chicago, IL, July 30 - August 1, 2017. Our meeting will take place at the Chicago Marriott Downtown Magnificent Mile, located in the heart of the Windy City.
Over 1,500 participants are expected to attend the 2017 AAEA Annual Meeting. Attendees will have the chance to attend a number of concurrent sessions, plenary sessions featuring invited speakers, and luncheon forums. The meeting provides researchers an outlet to present their work, while there will also be countless opportunities for attendees to network throughout the annual meeting. Register before June 8th for the lowest rates. Register online or visit the meeting website for more information.
New this year: AAEA Connection Center
The AAEA Connection Center on the 4th floor at the Annual Meeting will be the place to connect, network, and prepare presentations. Attendees can meet up with friends, or leave a message at the Connection Center Message Board. Charging stations will also be available. Reconnect, Recharge, and Relax at the NEW AAEA Connection Center.
---
Hotel Room Block Available
AAEA has a block of rooms at the Chicago Marriott Downtown Magnificent Mile at a reduced rate of $195/night. Reservations can be made online or by calling (877) 303-0104. Make sure to mention the AAEA Annual Meeting when making reservations by phone. There are a limited number of rooms available on a first-come, first-served basis. Book early to guarantee your room!
---
2017 Meeting Highlights
Plenary Speakers
Invited Paper Sessions
The following four Invited Paper sessions will appeal to a broad range of Annual Meeting attendees. The sessions' goals are to further the development and dissemination of systematic knowledge in the field of agricultural and applied economics, and to generate meaningful conversation.
"A Decade of Experience with Renewable Fuel Policies and New Realities"
"Cutting Edge Behavioral and Empirical Issues in Food Choice Analysis"
"A New Look at the Ethanol Blend Wall: Contributing Factors, Welfare Impacts and the World Beyond"
"Physiological Measurement in Economics Experiments"
Organized Symposia
Organized Symposia highlight ideas or works-in-progress on a topic involving cooperative or competing efforts by two or more panelists. At least half of the session time will be reserved for discussion among the panelists and between the panelists and the audience. Symposia may offer discussions of policy issues, research methods, emerging research results, teaching or outreach topics, issues in professional organization, or other matters. The following nine symposia will be hosted throughout the AAEA 2017 Annual Meeting:
"Crop Insurance: Opportunities and Challenges Facing the Industry"
"Filling Research Gaps with New Links to Scanner Data: New Research Opportunities in the Economics of Healthy Eating using USDA's Linkages Data"
"Climate Smart Agriculture"
"Crop Insurance and Risk Management for Specialty Crops"
"Assessing the Pulse of the Next Farm Bill Debate"
"Empirically Estimating the Impact of Weather on Agriculture"
"Economics of Legalization of Marijuana Sales: California Perspectives"
"Implications of "Big Ag Data" for the Agricultural and Applied Economics Profession"
"Have the Land Grants been Teaching Futures and Options Wrong for 50 Years?"
---
Travel Grant Applications Available
The AAEA Trust seeks applications for Early Career Professional and Graduate Student Travel Grants. These are available for both domestic and international meeting attendees. The grants will defray housing and transportation costs associated with attending the 2017 AAEA Annual Meeting in Chicago, IL on July 30 – August 1. The application deadline is May 25, 2017. For information on eligibility requirements and application instructions, visit the travel grant webpage.
---
Important Dates
May 24, 2017

Accepted Selected Presentation authors' deadline to upload finished paper/poster to AAEA
Presenter requirement deadline: must be a current AAEA member and registered for the meeting

May 25, 2017

Undergraduate Recruitment Fair application deadline
Travel Grant application deadline

June 7, 2017

Early Bird Registration ends

July 5, 2017

Advanced Registration ends
Workshop, Luncheon and Banquet Registration end
---
Questions?
Contact us at info@aaea.org or (414) 918-3190 for any questions related to the
2017 Annual Meeting in Chicago this July!
AAEA is releasing "Members in the News" emails to the membership.
If you find a State, National or International story about an AAEA Member, please send a link of the story to
Allison Scheetz via email, ascheetz@aaea.org or info@aaea.org.
What research and topics are you working on? Want to be an "expert source" for journalists working on a story? We want to hear from you. Contact Jay Saunders via email, jsaunders@aaea.org.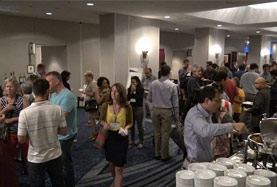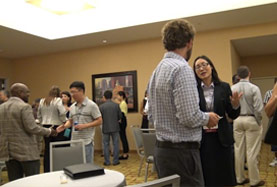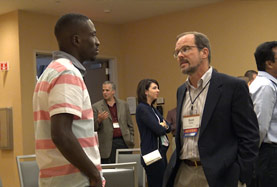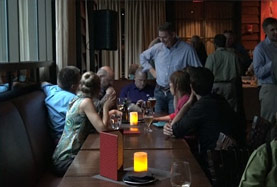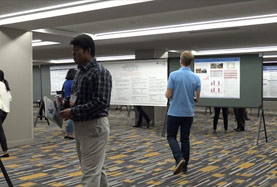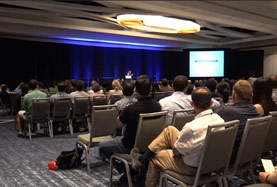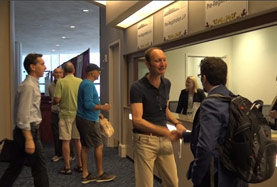 Support Information
Become a Sponsor or Exhibitor for #AAEAChicago17 - Learn how
Connect with AAEA!