Reunions & Receptions
An AAEA Annual Meeting tradition, Reunions & Receptions are hosted by universities and other institutions. New this year, receptions will take place on both Sunday and Monday evenings to provide double the opportunity to raise a glass with friends, colleagues, and acquaintances old and new.
Interested in holding a Reunion or Reception at the 2017 AAEA Annual Meeting in Chicago? Please complete the application by April 5, 2017. If you have any questions, please contact Mary Annen at mannen@aaea.org or (414) 918-3190.
---
Sunday Reunions & Receptions
8:00 pm – 10:00 pm
Auburn University, Mississippi State University, Texas A & M University, University of Arkansas, University of Florida, University of Georgia, University of Kentucky, Texas Tech University
Addison & Clark
Giannini Foundation of Agricultural Economics, University of California, Berkeley, University of California, Davis, University of California, Riverside
Armitage & Belmont
Cornell University, Pennsylvania State University
Sheffield
CAES Canadian Agricultural Economics Society
Grace
---
Monday Reunions & Receptions
9:00 pm – 11:00 pm
Oregon State University, University of Idaho, Washington State University
Sheffield
Michigan State University, The Ohio State University
Belmont
Purdue University, University of Illinois
Armitage
Kansas State University, Oklahoma State University, University of Missouri, University of Nebraska
Clark
Journal of Environmental Economics and Management, North Carolina State University, University of Maryland, Virginia Tech
Addison
Iowa State University, University of Minnesota, University of Wisconsin-Madison
Grace
China Agriculture University (CAU), Nanjing Agriculture University, Renmin University of China (RUC), Zhejiang University (ZU)
Halsted "roped off area"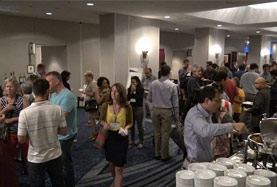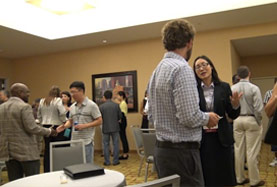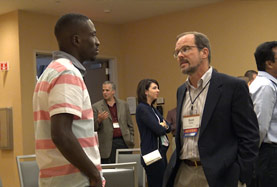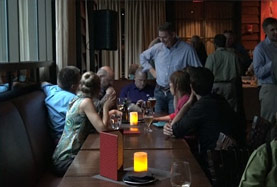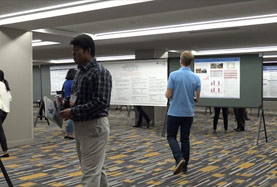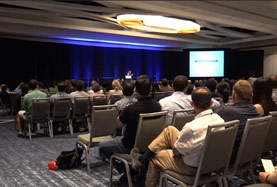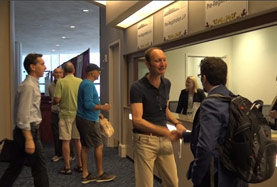 Support Information
Become a Sponsor or Exhibitor for #AAEAChicago17 - Learn how
Connect with AAEA!