Exhibitors
To sign up as an Exhibitor for the 2017 Annual Meeting, please download and complete the Exhibitor Contract. Fax the form with credit card information to (414) 276-3349 or mail to AAEA at 555 E. Wells St., Suite 1100, Milwaukee, WI 53202 with credit card information or check.
Exhibitor Details
Exhibitors receive a booth in a high traffic area, along with one free meeting registration. Exhibitors have the opportunity to interact with attendees throughout the entire meeting. View Exhibiting Information
Each 10' x 10' Exhibit Booth includes:
one 6' skirted table
two chairs
one wastebasket
7"x44" one-line ID sign
One complimentary meeting registration with exhibitor badge
WiFi in meeting/exhibit area
Your organization listed in the Annual Meeting program, on the Annual Meeting website, and on the Mobile App
Exhibitors are invited to participate in all non-ticketed events at the Annual Meeting.

Welcome Reception
Sunday, July 30
Attendee Break
Monday July 31 and Tuesday, August 1
Poster Reception
Monday, July 31 and Tuesday, August 1
Closing Reception
Tuesday, August 1
Exhibit Costs
One 10'x10' Exhibit Booth
$750
Additional Exhibit Booth
$350
Additional Meeting Registrations
$150
Why Exhibit at the Annual Meeting?
The 2017 Annual Meeting will provide exhibitors with exposure to attendees who work in academic departments, government agencies, NGOs, and in the private sector in the fields of agricultural and applied economics. View Exhibitor Prospectus
Profile of the Annual Meeting
Over 1,400 participants are expected to attend the 2017 Annual Meeting. Meeting attendees have the chance to attend a large number of concurrent sessions, plenary sessions featuring invited speakers, and banquet and luncheon forums. AAEA is committed to providing Exhibitors with a location best suited to attract the interest of our attendees.
Exhibit Installation and Dismantling
Exhibit Setup is: Sunday, July 30 from 8:00 am – 4:00 pm
Exhibit Teardown is: Tuesday, August 1 from 3:00 pm – 4:00 pm
EXHIBIT HOURS
Monday, July 31 8:00 am – 6:00 pm
Tuesday, August 1 8:00 am – 3:00 pm
Cancellation
To cancel your Annual Meeting Exhibitor Registration, contact Mary Annen at the AAEA Business Office at (414) 918-3190 or at mannen@aaea.org The deadline to cancel was May 24, 2017; after this date, no refunds will be given.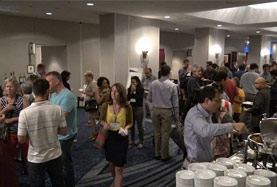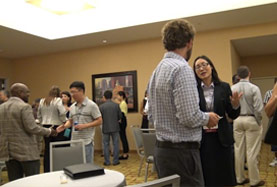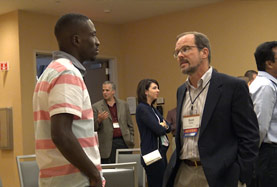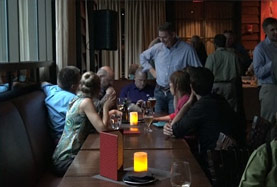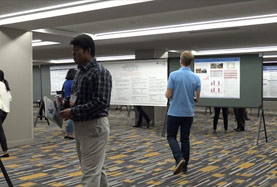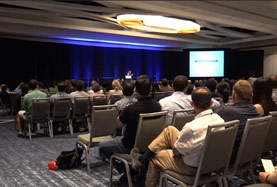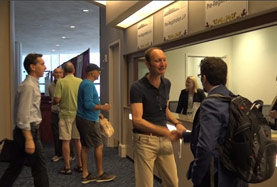 Support Information
Become a Sponsor or Exhibitor for #AAEAChicago17 - Learn how
Connect with AAEA!