Mobile App

*AAEA created an app for 2016 which will continued to be used in 2017 and future meetings.

Just look for the AAEA logo in your App Store!
---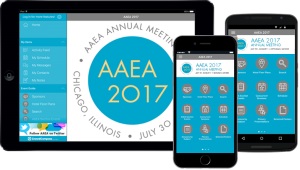 The AAEA Annual Meeting app is live! Be sure to download this years' #AAEAChicago17 Annual Meeting app before arriving in Chicago. The app will help you manage your networking, schedules, social media and much more in the palm of your hand.
Some other ways to have the best experience at our Annual Meeting in Chicago:
Access the Annual Meeting schedule and customize your agenda with personal appointments
Quickly find a session room using the interactive maps
Find sessions by topic code, AAEA Section Track, or by using the search tool
Get important updates on the app through Push Notifications
See who's attending and share contact information by networking with other attendees
Download it for FREE to your iPhone, iPad, or Android. Once installed, you'll have instant access to all of the awesome features. Logging in to the app and adding yourself to the "Attendee" list will help you get the most out of the app features.
Ready to get started? Click HERE from your device. If you use Apple or Android, you can also search for "AAEA" in the iTunes store or Play store. Just look for the AAEA logo!
Have questions? Let us know and we'll be happy to answer them. Just call (414) 918-3190 or send an email to info@aaea.org.
Advertise
Visit our advertising page for more information on how you can advertise your organization in the mobile app.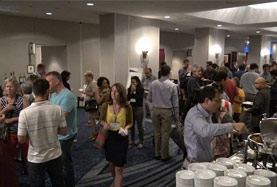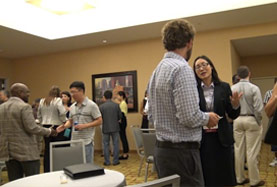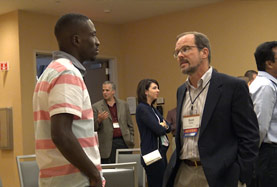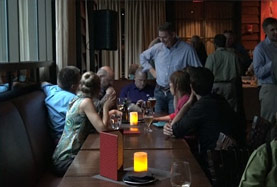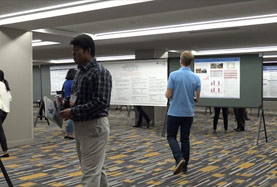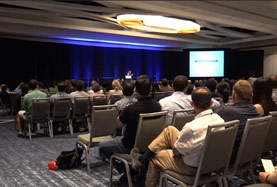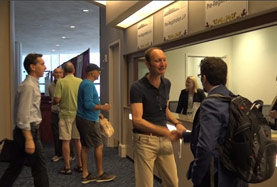 Support Information
Become a Sponsor or Exhibitor for #AAEAChicago17 - Learn how
Connect with AAEA!