Registration & Travel
Registration for the 2019 AAEA Annual Meeting in Atlanta, GA, will open in March 2019. The advanced registration deadline for the 2019 AAEA Annual Meeting is July 3. All registrations after the advanced registration date will take place onsite at the registration desk located in the Atlanta Marriott Marquis. Registration desk hours are as follows:
Sunday, July 21: 7:30 am – 7:30 pm
Monday, July 22: 7:30 am – 5:00 pm
Tuesday, July 23: 7:30 am – 4:00 pm
Please contact the AAEA Business Office at info@aaea.org or (414) 918-3190 with any questions.
Annual Meeting registrants will receive a name badge when they arrive in Atlanta. Attendees will also have access to all of the concurrent sessions, plenary sessions, the Poster Receptions, Welcome Reception on Sunday night, and the Closing Reception on Tuesday night. Tickets for luncheons and banquets are not included with the registration cost, but can be purchased separately during registration. Tickets for the luncheons, the International Lecture and Reception, and other special events will not be sold on-site at the meeting.
Guest Registration
Attendees are encouraged to bring spouses, friends, and family to the Annual Meeting. All such attendees must register as guests in order to participate in meeting activities, at the cost of $55 per guest. Children under the age of 16 may attend the meeting for free. Guests include any interested party not professionally in the field of agricultural economics or applied economics, or a related discipline. Registered guests will receive a name badge and are invited to attend the Welcome Reception at no additional charge.
Other Event Registrations
The cost to attend pre/post-conference workshops, luncheons, and/or the International Lecture and Reception is not included in the Annual Meeting registration price and requires additional registration fees. You may register for these events while registering for the 2019 AAEA Annual Meeting or by calling (414) 918-3190. The last day to register for these other events is July 3, 2019 or until sold out.
Presenter Requirements
Please visit the webpages linked below to see presenter/participant requirements for the 2019 AAEA Annual Meeting.
Selected Presentations

Selected Posters
Selected Papers

Invited Papers
Invited Case Study Papers
Track Sessions
Payment
Checks must be in U.S. dollars, drawn on a U.S. bank, made payable to AAEA. Payments also can be made by MasterCard, Visa, Discover, or American Express.
Cancellation
To cancel your Annual Meeting registration and/or special event tickets, contact the AAEA Business Office at (414) 918-3190 or info@aaea.org. Cancellations of meeting registrations are subject to a $50 processing fee. After July 3, no refunds will be given for meeting registrations or special event tickets.
Photography Release
I grant full permission to Agricultural & Applied Economics Association (AAEA), sponsors and others to use photos of my participation in this event without liability or obligation to me. I further consent that my name and identity may be revealed therein or by descriptive text or commentary. If you prefer that you are not included in these photos, please notify the photographer onsite.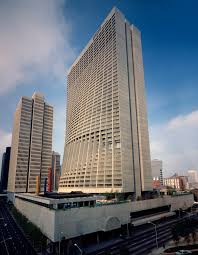 Atlanta Marriott Marquis
265 Peachtree Center Ave NE
Atlanta, GA 30303
(888) 789-3090 Mention AAEA Annual Meeting
Reserve a room in the AAEA Room Block online
Single/Double $199.00
plus (currently) 16.9% tax and
$5.00 GA Hotel Fee
Room rates and other hotel information
Atlanta Savings Card
Simply print this card before you arrive, and then show your card at participating establishments to receive the discount offered. Who knows, you might have to stay an extra day to experience all that Atlanta has to offer, and we're happy to welcome you, as long as you want to stay. http://www2.atlanta.net/savings/sv_indexexclusion.aspx?meetingNum=96247
There are two airports in Atlanta. Visit the Air Travel page for more information.
Important Dates
January 16, 2019
February 8, 2019
May 15, 2019
Support Information
Become a Sponsor or Exhibitor for #AAEAATL19 - Learn how