Childcare
Below are options for childcare while at the AAEA Annual Meeting. Check out the websites in advance, some require advance signup. You can review sitters and rates before hiring a sitter.
---
Care.com has the largest and fastest growing online resource that families use to find, select, and connect to a wide variety of care-related services.

Sign up:
Create an account. It's easy.
Create a job:
Caregivers will contact you within 3 days, guaranteed.
Review profiles:
Check out your candidates.
Request background checks.
Hire a caregiver:
Interview, check references, and hire the one that works for you!
Pay for your care:
Make and track payments in our Payment Centers
---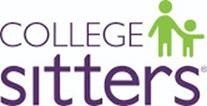 Experience a life-changing sitters solution (no really).
We're on the go. Whether you need a nanny or sitter at home or while you are traveling, there is simply no better place to turn. Not just child care. Positive role models. Nurturing, fun, responsible sitters that build stronger families.®
We're Professional. There are sitters, and then there are College Sitters. Ours truly stand out from the crowd. And when you get down to it, shouldn't the person taking care of your children be exceptional.
We're accountable. We take a personal interest in you to find the sitter help that's right for your family. We don't just book and disappear. Our Team works before, during and after to assess performance and make adjustments and improvements when needed.
We're flexible. Our mobile APP - My Sitters™ is here to transform how you schedule a sitter. Whenever you need us, for whatever reason, scheduling is fast, easy & convenient.
Atlanta | Buckhead has been Building Stronger Families® in Buckhead and surrounding communities since 2016. Locally owned and operated, we are part of your community, here to serve your family. Our sister location in Grayson has been serving the metro Atlanta area since 2010.
Whether your family needs the quality care that comes from one of our role model nannies or the one-on-one attention from one of our College Tutors, we are committed to helping you build a stronger family. Please call or stop in today to schedule a personal family consultation.
Contact Information
Phone (404) 400-5040
Email: buckheadga@collegenannies.com
---

SeekingSitters membership is valid nationwide. Each SeekingSitters member is provided with an efficient online account providing the ability to manage your home location, make a sitter request, view the babysitting team and set sitter preferences.
A local owner is always available for your needs. Local owners work to make sure that the most qualified and reliable sitters are available for your sitting needs. Community is important to SeekingSitters and each local office is actively involved in their community. http://seekingsittersatlantanorthcentral.com/
http://seekingsittersatlantanorthcentral.com/#services
Local Owner – David Kallweit (918) 749-3588
---
Use UrbanSitter to locate top rated babysitters in the Atlanta Area.
Find last minute, occasional, part-time or full-time nannies.
Browse by experience, pay rate, response time, background check, and more.
Atlanta babysitter profiles include videos, qualifications & parent reviews.
Browse by childcare experience, pay rate, response time, background check, and more.
Schedule babysitting jobs and interviews conveniently online.
https://www.urbansitter.com/find-babysitters/ga/atlanta-metro-area/atlanta
---
Disclaimer of Endorsement. This information is provided for the user's convenience. AAEA does not endorse or recommend any company or service. Information is made available to members and meeting attendees so they can make informed decisions for themselves and their families.
Support Information
Become a Sponsor or Exhibitor for #AAEAATL19 - Learn how