AAEA at ASSA Annual Meetings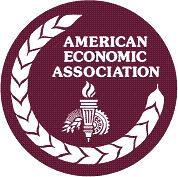 The Allied Social Science Association (ASSA) Annual Meeting takes place during the first weekend of the year. Over the course of the meetings, AAEA presents invited paper sessions, the T.W. Schultz Memorial Lecture, featuring a keynote speaker, and an AAEA Networking Reception.
Upcoming Meeting (2018 Philadelphia)
More information coming soon...