You may register for a pre/post-conference workshop while registering for the annual meeting or by calling the AAEA Business Office at (414) 918-3190. Registration for both the Annual Meeting and pre/post-conference workshops is open, Register Now. The last day to register for ALL workshops is July 8, 2016. If you are registering only for a pre/post conference workshop or would like to add a workshop or luncheon after you register, download and submit the paper form.
---
PC12: Big Data in Applied Economics: Knowledge and Applications

SOLD OUT
Sponsored by CFARE, USDA-Economic Research Service, AAEA Trust, Farm Foundation, FAMPS, Senior Section, FSN Section, and the United Soybean Board.
Pre-conference Workshop: Saturday, July 30, 2016
7:30 am - 5:00 pm
Arlington Meeting Room - 3rd Floor
Tentative Agenda
Session 1
7:30 am

Continental Breakfast and Welcome Remarks

"The Future of the Agricultural and Applied Economics Workforce"

8:00 am

Big data in the U.S. Government

"Big data, statistics, and analysis and the future of U.S. agriculture in a globally competitive marketplace"
"Agricultural and rural economic analysis opportunities and challenges in the 21st Century statistical world"
"Big data in Agricultural Statistics and Analysis"

9:00 am

Weather, climate and big data

"Learning from Big Data: Machine learning, cloud computing and genetic algorithms related to climate and risk.
"Evaluating the Noise: Thoughts on the intersection of economics and big data analysis"
"Big data uses, the purpose, and economic and legal arrangements"

10:30 am

Big data: From hype to agricultural tool

"Big Data and the Ag Sector: More than lots of numbers"
"Benefits and risks of Big Ag. Data: The future of agricultural economics analysis"
"Managing Agricultural Supply Chain Risks: Production, Transportation and Food Safety"

12:00 pm
Lunch

Master of Ceremony: Dr. Barry K. Goodwin
Keynote speaker: Guido Imbens, Applied Econometrics Professor and Professor of Economics, Stanford University

Session 2
1:00 pm
Applications and Training (Breakout Sessions)

Each of the breakout groups have a panel that is moderated by the Section Leader affiliated with the topic. The session will have a breakout aspect where participants are asked to focus on identifying opportunities, challenges and resource needs for analysis and research in agricultural and applied economics in these areas for the next decade. Then, the group will reconvene and note-takers will report out. Each breakout group will be located in a separate room.

Breakout Sessions
A. Applications in consumer and health economics
B. Production, precision farming, risk and insurance
C. Environmental and resource economics
D. Agricultural finance and supply chain
---
PC13: Brewing Industry Tour
Pre-conference Workshop: Saturday, July 30, 2016
11:00 AM – 4:45 PM
$100
Last day to register: July 8, 2016
Must be 21 or older to attend
Price includes transportation, private tour of three breweries, lunch, and tastings at each location.
The BEER section along with AEM, FAMPS, and AUS are joining together to offer members a tour of three Boston-based breweries. The breweries will range in size, offerings, and distribution.
Relevance to AAEA Members/Meeting Attendees: The BEER section is committed to providing industry experience and insights relevant events to section members. This tour will provide a look into the craft brewing industry in Boston with discussions at each stop on the economics of beer and brewing. The tour will be private, ensuring that the economics of beer and brewing.
The tour will be private, ensuring that the discussion at each location is pertinent to the section and the interests of the conference attendees.
---
PC14: The "How-To" of Experimental Economics in Agricultural, Environmental and Applied Research

SOLD OUT
Pre-conference Workshop: Saturday, July 30, 2016
1:00 pm - 5:00 pm
$25
The objective of this pre-conference workshop is to teach people how to run economic experiments.
The primary purpose is to contribute to the attendees' understanding of the research methods, and tools for using experimental economics to analyze individual decision-making. The conference program will include three speakers who have done research on the cutting edge in these areas. These speakers will help provide the nuts-and-bolts details of running an experiment that usually isn't found in presentations given at the AAEA meetings, at department workshops, or in other venues. Topics we will cover include:
What type of subject pool should one consider?
How much in incentives should be provided?
How does a researcher recruit participants?
How do you handle difficult participants?
Should you pay people before the study starts or after?
What is IRB and why is it important?
Does everything you tell participants have to be truthful?
How do you combine "standard" methods such as auctions or choice experiments with novel methods such as eye tracking?
How does an experiment including eye tracking differ from a "normal" experiment?
How do you collect data with eye tracking?
How do you analyze eye tracking data?
Tentative Agenda
| | |
| --- | --- |
| 1:00 pm -1:05 pm | Welcome (Carola Grebitus) |
| 1:05 pm - 2:05 pm | "I want to run an experiment but haven't done it before: How do I begin?" Matthew Rousu, Susquehanna University (moderated by Carola Grebitus) |
| 2:05 pm - 3:05 pm | "I want to incorporate eye tracking in my experiment! Now what?" Carola Grebitus, Arizona State University (moderated by Jay Corrigan, Kenyon College) |
| 3:05 pm - 4:00 pm | "Field Experiments in Agri-Environmental Research" Kent Messer, University of Delaware (moderated by Gregory Colson, University of Georgia) |
| 4:00 pm -5:00 pm | Networking |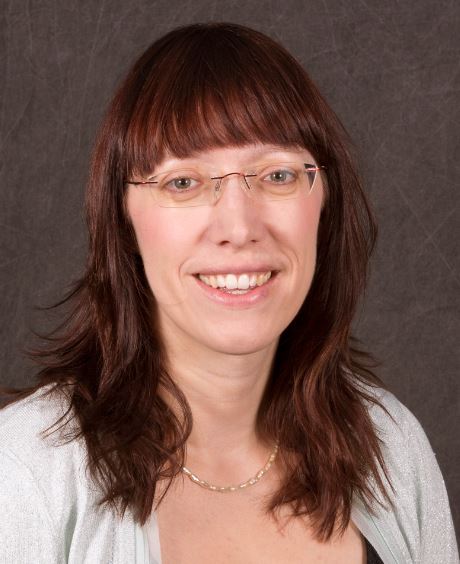 Carola Grebitus, Arizona State University
"I want to incorporate eye tracking in my experiment! Now what?"

Dr. Grebitus is currently Assistant Professor of Food Industry Management at the Morrison School of Agribusiness within the W.P. Carey School of Business at Arizona State University. Prior to her appointment at the Morrison School she was an Asst. Prof. at the Department of Agricultural and Food Market Research at the Institute for Food and Resource Economics, Bonn University, Germany. Prior to her appointment at Bonn University she was a postdoctoral research fellow at CARD at Iowa State University, and at the Department of Rural Economy, University of Alberta. Carola received her Doctoral degree from the Department of Agricultural Economics, Kiel University, Germany. Carola's research is focused on modeling consumers' food choice. She has worked extensively on determinants of consumer behavior, purchase decision making, and food quality from consumers' perspective. Her current research includes consumer preferences for local food, food miles, and sustainable (food) products; willingness to pay for and acceptance of new food technologies including food safety aspects; and the influence of food labeling on purchase decisions, as well as promotion of healthy food choices (e.g. creating target oriented communication strategies for healthy diets and children's fruit and vegetable consumption). Among others Carola received the Sylvia Lane Mentorship Fund by the AAEA Trust for a research project analyzing the influence of behavioral determinants on bidding behavior in auctions.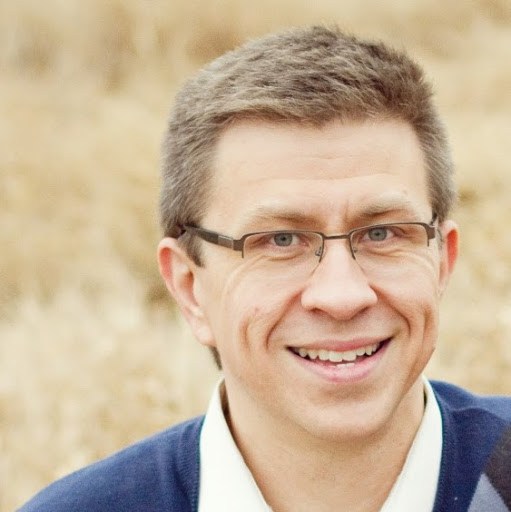 Matthew Rousu, Susquehanna University
"I want to run an experiment but haven't done it before: How do I begin?"

Dr. Matthew Rousu is a Professor and Warehime Chair in the Department of Economics at Susquehanna University. His main teaching interests include microeconomics, political economic thought, and game theory. Matt is an expert on experimental auction design and implementation. He uses his expertise on experimental auctions to study problems in agricultural economics, environmental economics, and public health. He has published over 40 scholarly articles, as well as book chapters, non-technical articles and Op-eds. Matt has been quoted widely on many issues by The Chicago Tribune, Forbes,The NY Daily News, The Philadelphia Inquirer, US News and World Report, The Washington Post, Wikipedia, and Yahoo.com.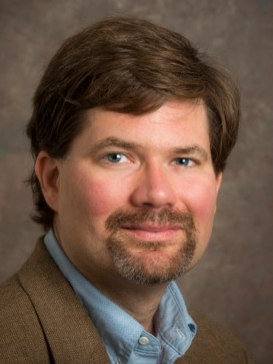 Kent Messser, University of Delaware
"Field Experiments in Agri-Environmental Research"

Kent D. Messer is the Unidel H. Cosgrove Chair for the Environment & Director of the University of Delaware's Center for Experimental & Applied Economics. With a background in resource policy & resource economics, Messer's interests lie in using behavioral economics to understand a number of environmental issues, with active research on environmental conservation, public goods provision and behavioral response to risk. Messer has been invited to present at a variety of agricultural and economic professional groups, & has publications in top resource economic journals (e.g. Land Economics, Journal of Conservation Planning, American Journal of Agricultural Economics).
---
PC51: Applied Computational Economics
Post-conference Workshop: Wednesday, August 3, 2016
8:00 am - 5:00 pm, Lunch on your own from 12:00 pm - 1:00 pm
$74
Last day to register: July 8, 2016
Requirement: Participant required to bring laptop and must have MATLAB installed on their laptop. A 30-day full feature trial version is available upon request.
Brief Description of Topic:
The workshop will provide an overview of the rapidly developing field of computational economics. The workshop will focus on practical applications of numerical methods to the formulation, solution, and analysis of stochastic dynamic models in economics and finance, with emphasis on nonlinear dynamic optimization models. The workshop will be based on the award-winning graduate course currently taught by Professor Miranda at The Ohio State University and will cover material presented in his textbook with Paul W. Fackler, "Applied Computational Economics and Finance", MIT Press, 2002
Presenters:
Dmitry V. Vedenov, Texas A&M University (vedenov@tamu.edu)
Mario J. Miranda, The Ohio State University (miranda.4@osu.edu)
Randall Romero, The Ohio State University (randall.romero@gmail.com)
Tentative Agenda
| | |
| --- | --- |
| 7:30 am - 8:00 am | Check in with coffee, tea, and bagels |
| 8:00 am - 9:45 am | Session 1: Linear and nonlinear equations, numerical integration and simulation |
| 9:45 am - 10:00 am | Break (Coffee, tea, and light snack) |
| 10:00 am-12:00 pm | Session 2 : Function approximation methods and intro to collocation |
| 12:00 pm - 1:00 pm | Lunch (on your own) |
| 1:00 pm - 3:00 pm | Session 3: Dynamic programming theory, economic applications 1 (practical session) |
| 3:00 pm - 3:15 pm | Break (Coffee, tea, soft-drinks, and light snack) |
| 3:15 pm 5:00 pm | Session 4: Economic applications 2 (practical session) |
---
PC52: USDA-NIFA AFRI Project Directors Workshop - Economics, Markets, & Trade and Environmental & Natural Resource Economics Projects
Post-conference Workshop:
Wednesday, August 3, 2016 from 8:00 am - 5:00 pm
$29
Last day to register: July 8, 2016
Schedule
8:00 am - 8:30 am
Welcome - Robbin Shoemaker & Fen Hunt, NIFA
8:30 am - 10:00 am
Economics, Markets, and Trade I - Presiding: Mary Marchant

Brent Hueth: Spatial competition in agricultural markets
Terry Hurley: Understanding How Market Structure Affects Pest Resistance to Enhance Sustainable
Corn and Soybean Production
Jeff Luckstead: A Dynamic General Equilibrium Analysis of Immigration Policies and
Agricultural Labor Markets
Shawn Arita: Investigating the Economics of Increasing Food Localization

10:00 am - 10:15 am
Break
10:15 am - 12:00 pm
Economics, Markets, and Trade II - Presiding: Brent Hueth

Mary Marchant: Expanding U.S. Market Access in China's Evolving Agricultural and Trade Policy
Environment
Scott William Fausti: Feedlot Marketing Behavior and Packer procurement Strategies in the
Dakotas: A Seed Grant proposal
Amani Elobeid: Toward a Stochastic Modeling of Global Land Use Change and Greenhouse
Gas Accounting
Steven Y. Wu: Economic Analysis of Policies that Combat Obesity through Restrictions on
Food Retailing: A Mechanism Design and Experimental Economics Approach

12:00 pm - 1:00 pm
Lunch -On your own
1:00 pm - 3:00 pm
Environmental and Natural Resource Economics - Presiding: Kathleen Liang

Klaus Moeltner: Adaptive matching estimators for Property valuation with application to
urban stream restoration
Timothy Fitzgerald: Effects of Oil and Gas Development on Agriculture: The Importance
of Water Resources
Tom Hertel: Will Global Change Jeopardize the US Forest Carbon Sink?
Daniel Phaneuf: Understanding Environmental Tradeoffs in an Amenity-Based Rural
Economy: Lessons from Large-Scale Shocks in Wisconsin
Richard Horan: Correcting Market failures in the Spread of Livestock and Wildlife Diseases

3:00 pm - 3:15 pm
Innovation for Rural Entrepreneurs and Communities - Presiding: Tom Hertel

Alfonso Morales: Indicators for impact: farmers markets as leaders in collaborative food
system data collection and analysis
George Homsy: Rural Sustainability: Linking Economics and the Environment
Laurie Ristino: Farmers Market Governance Toolkit
Kathleen Liang: Understanding and designing long-term resilience in the US food system:
the role of entrepreneurship and innovations in supporting regional food networks

3:15 pm - 5:00 pm
Closing - Robbin Shoemaker, NIFA
Requirement: Attendees will be required to bring their own laptops
The workshop will involve presentations of completed and work in process of projects funded from the past few years by NIFA's Agricultural and Food Research Initiative (AFRI) competitive research programs in agricultural and resource economics. The two AFRI economics programs represented are: (1) the Economics, Markets, and Trade (EMT) and (2) the Environmental & Natural Resource Economics (ENRE) programs.
Project directors whose projects are completed or near-completed will present papers outlining their research endeavors and findings. Projects that are in early stages will present posters outline their project objectives, methods and anticipated results.
---
PC53: Extension Tour
Post-conference Workshop: Wednesday, August 3, 2016
8:00 am - 5:00 pm
$100
Last day to register: July 8, 2016
Tentative Agenda
| | |
| --- | --- |
| 8:00 am | Depart Marriott Copley Place |
| 8:30 am | Fenway Tour |
| 10:15 am | Allendale Farm |
| | Lunch (Provided) |
| 1:30 pm | Cranberry Research Station |
| 5:00 pm | Dropped off at Marriott Copley Place |
| | *Agenda times are approximate |
Fenway Park
"America's Most Beloved Ballpark" is uniquely nestled in the city of Boston. The experienced tour guides will provide a thrilling, one hour, walking tour of Fenway Park.
Allendale Farm-An example of urban farming.
Allandale Farm is nestled on 130 acres of rolling hills, woodland, and farm fields. They cultivate 30 of those acres to grow over a hundred different varieties of vegetables, fruits, and cut flowers.
They are deeply committed to protecting the health and well-being of the land they farm, as well as all the communities and environments connected to the farm. They use traditional organic and sustainable farming practices. They rotate the crops, use green manures to protect the fields and add organic matter, and amend the fields and greenhouse plants with organic fertilizer.
Cranberry Research Station
Located in East Wareham, the Cranberry Experiment Station, a part of the University of Massachusetts, Amherst Campus, is an outreach and research center charged with the mission of maintaining and enhancing the economic viability of the Massachusetts Cranberry Industry through research and outreach and serving the public welfare by supporting economic development and the protection of the environment.
Cranberry research and outreach programs have tremendous impacts on not only the more than 60,000 acres of land owned by the cranberry industry, but on all of the region. Land surrounding cranberry bogs accounts for much of the open space in the area. Water quality and preservation programs are of prime importance as cranberry growers own 22% of all surface water in Plymouth County. The continued viability of the cranberry industry, and other regional agricultural enterprises, is key to the economic vitality and non-urban character of this region.
The Cranberry Station programs are focused on the cranberry production system in the areas of systems ecology (including crop protection and sustainability) and the interaction of cranberry growing and the environment (abiotic factors and management). In their programs we emphasize efficiency, environmental protection, and profitability. Current projects include the use of alternative cultural practices, especially flooding, to control insect, weed, and disease pests in cranberry, a study of the impact of phosphorus use in cranberry production on surface water quality, and physiological factors that may be limiting production.
---