Luncheons and Banquets
COSBAE/CWAE Speaker Series & Luncheon
Monday, July 28
11:30 am - 1:00 pm
The ticket fee for this luncheon is $45
Kellee James
Mercaris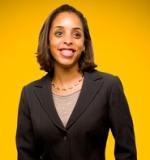 Economists, Externalities & Entrepreneurship: A call to find new ways to address big challenges in Agriculture, Energy, Water and Waste
Kellee James is Founder and CEO of Mercaris, a market data service and trading platform for organic, non-GMO and other identity-preserved agricultural commodities. Prior to Mercaris, Kellee spent five years at the Chicago Climate Exchange (CCX), the first electronic trading platform and registry for spot, futures and options contracts on carbon, sulfur, clean energy and other environmental products. In 2009, she was appointed by President Barack Obama as a White House Fellow where she advised members of the administration on environmental markets. She has also worked with coffee farmers and commodity banks in Latin America on risk management and income diversification strategies. Kellee was named by both Black Enterprise Magazine and Crain's Chicago Business Magazine as a '40 under 40' rising leader. Ms. James is an Aspen Institute Catto Environmental Fellow and has also served on the board of Net Impact, a membership organization of more than 12,000 MBA professionals committed to sustainability. She is currently a non-resident senior fellow at the Joint Center for Political & Economic Studies, a think tank in Washington, DC. Kellee received her MBA and MA in International Development from American University and completed a BA in Spanish from the University of Kentucky.
Extension Speaker Series & Luncheon
Monday, July 28
11:30 am - 1:00 pm
The ticket fee for this luncheon is $45
Mike Boehlje
Purdue University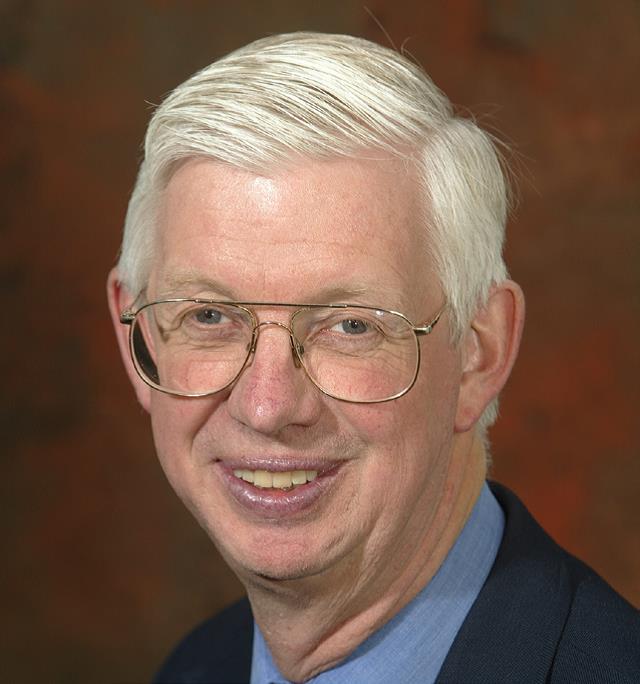 Engagement and the Future of the Land Grant University
Mike Boehlje is a distinguished professor in the Department of Agricultural Economics and the Center for Food and Agricultural Business at Purdue University. He previously held faculty and administrative positions at Iowa State University, University of Minnesota and Oklahoma State University. Mike has devoted his career to helping farm and agribusiness managers and policymakers understand the pragmatic economic and financial consequences of their decisions.The fundamental focus of his work has been to integrate concepts of economics, finance and strategy to solve problems of farm and agribusiness managers. A major theme of Mike's research, writing and lecturing for the past 10 years has been the importance of strategic planning and thinking, and positioning the firm for longterm viability and success. His work has attempted to extend and apply modern management concepts of systems analysis, process control, transactions cost, strategic positioning, real options and supply/value chain management to the food production, processing and distribution system.
International Speaker Series and Banquet
Monday, July 28
8:00 pm - 9:30 pm
The ticket fee for this banquet is $85
Tim Kehoe
University of Minnesota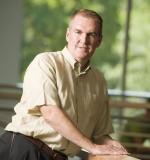 The Stages of Economic Growth Revisited
Tim Kehoe received his B.A. in Economics and Mathematics from Providence College in 1975 and his Ph.D. from Yale University in 1979. He has taught at Wesleyan University, the Massachusetts Institute of Technology, and the University of Cambridge in England. Since 1987 Tim has been a Professor in the Department of Economics at the University of Minnesota where he is Distinguished McKnight University Professor, Director of Graduate Studies, and a highly sought teacher and graduate advisor. He has written over 100 books and scholarly articles and has supervised or co-supervised more than 70 Ph.D. theses in Economics. He is also an adviser at the Federal Reserve Bank of Minneapolis. His research and teaching focus on the theory and application of general equilibrium models. Tim has advised the Spanish government on the impact of joining the European Community in 1986, the Mexican government on the impact of joining NAFTA in 1994, and the Panamanian government on the impact of unilateral foreign trade and investment reforms in 1998. Tim was elected a Fellow of the Econometric Society in 1991, was elected Miembro de Honor of the Asociación Española de Economía in 2010, and was elected one of first Economic Theory Fellows of the Society for the Advancement of Economic Theory in 2011.