President's Column
May 2016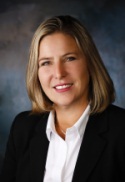 I am pleased to congratulate Scott Swinton as the incoming President Elect of the AAEA. I previously served on the Board with Scott, and I know he will be excellent in this role. I am also happy to welcome Jeffrey Dorfman and Madhu Khanna as incoming AAEA Directors. I have had the pleasure of interacting with both Jeff and Madhu over the years and will be pleased to have their wisdom and insights as new members of the Board. I want to also thank the other superb individuals who stood for election for their dedication to the profession and willingness to serve.
I am looking forward to the 2016 AAEA Annual Meeting, which will take place July 31 to August 3 in Boston, MA. The program looks exceptional, and I encourage anyone who is considering attending to make plans now. Boston is a fantastic place to visit in the summer, with a great deal of interesting and attractive things to see and do while you are not attending meeting activities, and most importantly, the professional and intellectual climate of the meetings will be outstanding.
I would like to thank everyone who participated in the Priorities and Solutions strategic-visioning workshop, which took place on May 2 and 3 in Washington DC. The workshop was facilitated by C-FARE in partnership with AAEA and other cooperating organizations. Some outstanding speakers opened the workshop and motivated the discussions including Rob Johansson, USDA Chief Economist; Cathy Woteki, USDA Chief Scientist; Mary Bohman, ERS Administrator; and Sonny Ramaswamy, NIFA Director. Gene Nelson presented the results of the survey of AAEA membership that preceded the workshop. The second day started with provocateur presentations from Keith Coble, Jayson Lusk, Jim Vercammen, Madhu Khanna, Gopi Munisamy and Mike Woods. The participants then split into groups to identify key challenge areas and reported back to the entire group. Gene Nelson, Caron Gala, and I will work with the steering committee to compile the results from the workshop. We invite you to attend a session at the AAEA Annual Meeting on Tuesday, August 2 at 11:30, where the results to this point will be presented and additional input requested.
Also, if you are an employer who will potentially hire agricultural and applied economists in the coming year, please consider the AAEA Annual Meeting as a way to meet potential job candidates. Informational interviews and networking are great ways to better understand the potential pool of applicants and those who are a good fit your positions. Students who are going on the job market in the coming year should sign up with the AAEA Employment Center and attend the Early Career Professionals Networking Reception on Saturday, July 31 at 4:30pm.
As I complete my Presidential year, I want to thank all of AAEA volunteers and EDI and C-FARE staff, who do so much for AAEA. We are stronger and have greater impact on our profession, students, industry, and policy when we work together.
See you in Boston!
Jill McCluskey
AAEA President