Obituary
Corinne Eve Nicole Alexander
(1971- 2016)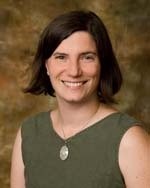 Corinne Eve Nicole Alexander, 44, of Lafayette, IN, passed away suddenly and unexpectedly on Friday, January 8th, 2016. Corinne was born in Paris, France on December 2nd, 1971 to Peter and the late Margaret Alexander. Corinne graduated from Philips Exeter Academy, and went on to Oberlin College graduating with a triple major in Biology, Economics, and Environmental Studies. She received her PhD from University of California, Davis in Agricultural Economics. Corinne worked as a Professor of Agricultural Economics and Extension Economist at Purdue University. Corinne loved spending time with friends and family. She was passionate about gardening and picking vegetables from her own garden to cook and share meals with her friends. She was always trying new recipes and enjoyed a wide variety of food. Corinne was an avid cyclist and member of the Wabash River Cycling Club. Corinne loved to read, often reading a book a day, and enjoyed participating in the local book club. Corinne was very passionate about her career and poured that passion into research, outreach, and teaching. She was a committed and loving mentor to both undergraduate and graduate students. She was passionate about working with farmers, and improving food security globally through her projects in Africa. She was particularly passionate about the PICS project in Africa which helps farmers store grains for longer durations and sell their goods to the market at the optimal time.
Corinne traveled the world with her family growing up, and lived in France, Indonesia, Japan, and England. She loved to travel and continued doing so in her adult years for work and pleasure. She touched many lives and will be greatly missed.
Corinne is survived by her father, Peter Alexander, her brother, Marc Alexander, his wife, Tara Alexander, and her niece, Avery Alexander. She is predeceased by her mother, Margaret Alexander.
In lieu of flowers, donations can be made to Planned Parenthood: https://www.plannedparenthood.org/ and Lung Cancer Research Foundation: https://www.lungcancerresearchfoundation.org/ The family will be planning a memorial service at their farm in Bucks County, PA, later this year.
You may sign the guest book or leave memories at www.sollerbaker.com