Luncheons and Banquets
COSBAE/CWAE Speaker Series and Luncheon
This is a ticketed event. The cost to attend is $65.
Monday, August 5, 11:30 am - 1:00 pm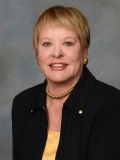 Connie Tipton
International Dairy Foods Association
Unshackling the U.S. Dairy Industry to Feed the World
During her career of more than 30 years with IDFA, Connie Tipton has held a leadership role in virtually all areas of the association, including legislative and international affairs, economic policy analysis, public relations, marketing, education and training, and trade shows. She helped to launch the annual Capitol Hill Ice Cream Party and encouraged legislation that created the famous "Milk Mustache" campaign. Tipton also led successful legislative campaigns to lessen government intervention in markets that reduces growth in the dairy industry globally. Read More>>
---
Extension Section Speaker Series and Luncheon
This is a ticketed event. The cost to attend is $65.
Monday, August 5, 11:30 am - 1:00 pm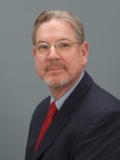 Tom Zacharias
National Crop Insurance Services (NCIS)
Ten Considerations Regarding the Role of Crop Insurance in the Agricultural Safety Net
Tom Zacharias joined National Crop Insurance Services (NCIS) in July of 1990. He holds a Ph.D. in Agricultural Economics from the University of Illinois, with B.S. and M.S. degrees in Agricultural-Economics from Texas A&M University. Prior to joining NCIS, Tom was an Associate Professor in the Department of Economics at Iowa State University in Ames, Iowa and an Assistant Professor in the Department of Agricultural Economics at Louisiana State University in Baton Rouge, Louisiana. During his tenure at NCIS, Tom has served on several USDA and industry crop insurance workgroups and task forces, most recently part of the 2011 Standard Reinsurance Agreement negotiations. He has also been an invited speaker at reinsurance seminars, commodity association meetings, as well as international insurance association meetings. Tom has authored and co-authored numerous publications including book chapters, refereed journal articles, book reviews in peer-reviewed journals, as well as other professional and agricultural extension presentations.
---
CAES Awards Banquet
This is a ticketed event. The cost to attend is $70.
Monday, August 5, 6:30 pm - 9:00 pm
---
International Section Banquet
This is a ticketed event. The cost to attend is $70.
Monday, August 5, 8:00 pm - 9:30 pm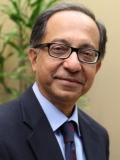 Kaushik Basu
World Bank
Food and the Vulnerable: Theory and India's Experience
Kaushik Basu is Senior Vice President (Development Economics) and Chief Economist of the World Bank. He was until recently the Chief Economic Adviser to the Government of India and is currently on leave from Cornell University where he is Professor of Economics and the C. Marks Professor of International Studies. Mr. Basu is a Fellow of the Econometric Society and won India's Padma Bhushan award as well as the National Mahalanobis Memorial award. Mr. Basu's contributions span development economics, welfare economics, industrial organization and game theory. In addition to Cornell, he has taught at the Delhi School of Economics, Harvard, Princeton and MIT. He has published widely, including 160 papers in refereed journals and scholarly volumes, and has contributed articles to many widely read magazines and newspapers. He has authored several books including Beyond the Invisible Hand: Groundwork for a new Economics (Princeton University Press and Penguin). Mr. Basu holds a PhD in economics from the London School of Economics. He is the second World Bank Chief Economist from a developing country and the first from India.